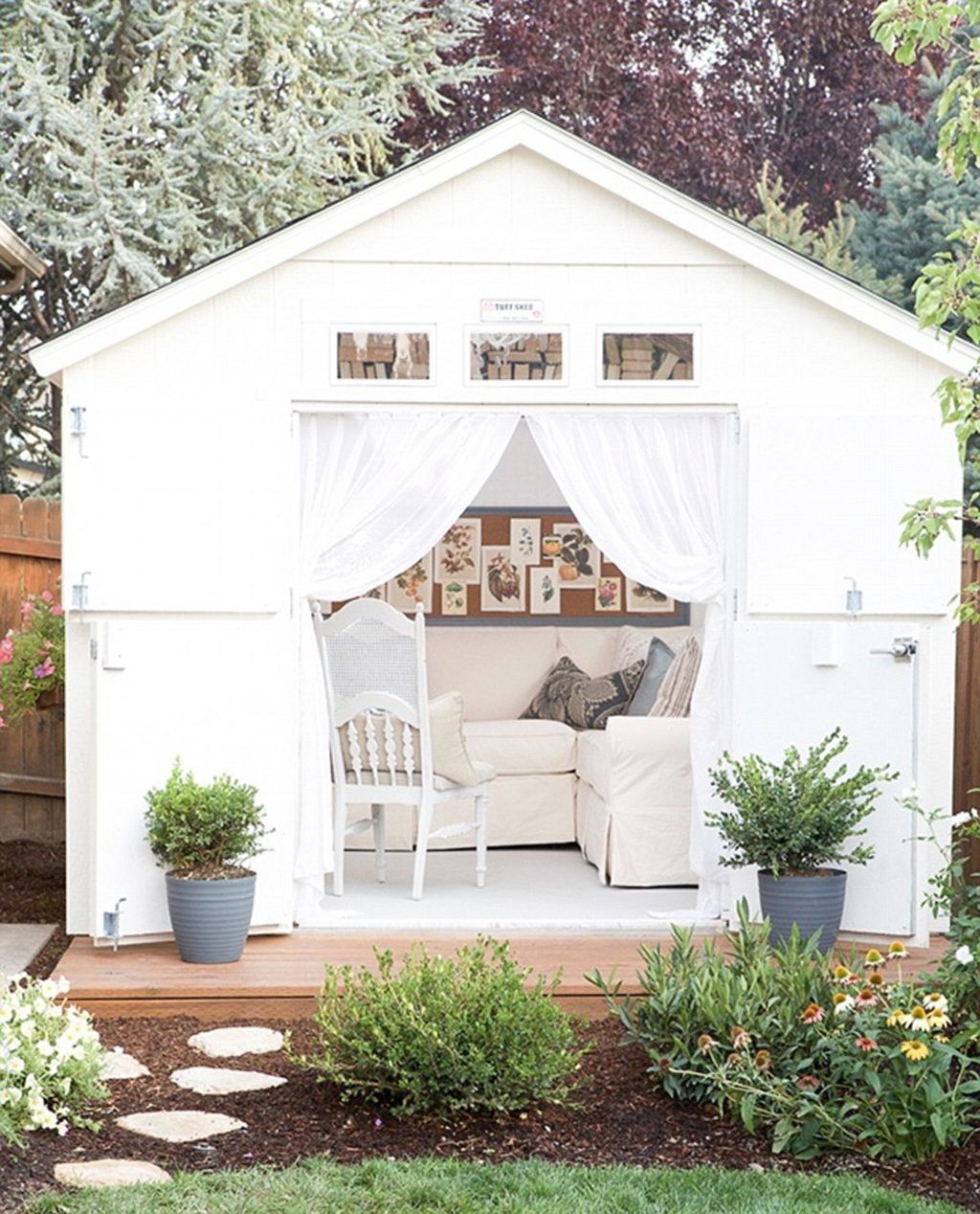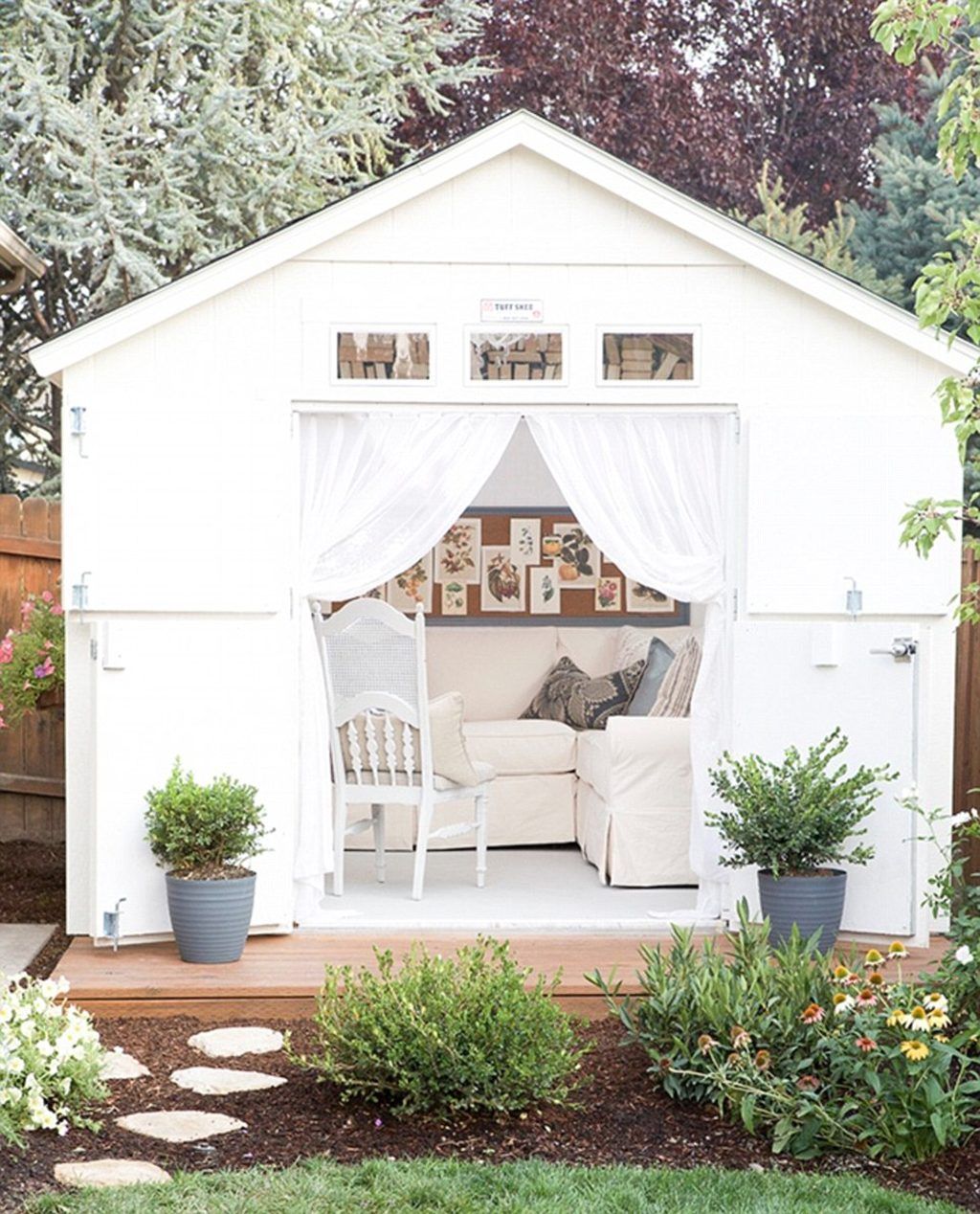 Western Australian shed owners and home improvement aficionados, take note! We've scoured the Internet to find top-notch shed transformation design ideas to give you some great inspiration about what you can do to turn your humble backyard shed into something seriously special. 
 If you're thinking about transforming your own shed, there's a few questions you should be asking yourself first: we've covered this extensively in a previous post, Sheds and Decisions: What You Need To Know. The big-ticket items? 
Think about what you want to use the shed for; maybe a work-from-home office? An art studio? A she-shed or man-cave? A detached dining area? A granny flat or teenage hangout? The end result will look quite different!

How much time are you going to be spending in the shed, and is the shed large enough to accommodate that? Ducking into the shed occasionally is quite a different experience from living or working there, so make sure it's fit for purpose.

Power, ventilation, and lighting are all important to consider, as is shed insulation (which we've covered in-depth in

this post

.)

Talk to your local council about any permissions you may need for the shed transformation.
With that said, it's time to admire some amazing shed transformation projects to spark your muse!
From backyard shed to art studio
In a fabulously detailed and engaging 11-min vid, Youtuber and illustrator Brianna Collins turns a crusty backyard shed into a stunning art studio!
Looking for more art studio inspo? Check out these projects!
Home Theatre shed
A home theatre is just perfect for snuggling up with the family with some popcorn as you enjoy your fave movies. And if you don't have space for one inside the house, pimp your backyard shed for a fraction of the price!
In a particularly astonishing shed transformation project, UK bloke Ashley Yates transformed this plain wooden shed into a taste of cinematic magic:
Check out more pics of this awesome 7-seater cinema here.
Man Cave or She-Shed
Looking for a top-notch retreat that's just for you (or your mates, or the girls, or both)? A man-cave or she-shed is the perfect place to catch a footy game or do a book club together, get away from the kids, work on your healthiest body (yoga sheds are quite on-trend now!), read that book you're in the middle of or really anything you could want – it's a space just for you.
Here's some cool man-caves and she-sheds to get your creative juices flowing!
From shed to granny flat
We were seriously impressed with this time-lapse garden shed to granny flat transformation by Youtuber Tricia SimplicityInTheSouth!
Finally, in the scenic Danish town of Hvide Sande, old sheds used by fishermen to catch a kip and store their tools are being increasingly converting into gorgeous tiny houses with a Scandanavian design aesthetic that's perfect for a granny flat. Find out more at Dream Big, Live Tiny.
Inspired to turn your backyard into a place where you work, live, create beautiful things and spend time with the people you care about – but don't have a fit-for-purpose shed to do it? Fortunately, here at Outdoor World, you can choose from a great range of workshop designs, shed designs, garden shed designs and granny flat designs, and we can even customise your new shed to your requirements.
The Outdoor World team is all about helping the people of Perth & Western Australia to make the most of their backyards, so keep an eye on our Ideas and Inspiration section for more posts like this – especially our sheds category, where we've got a growing body of information on how to live your best shed life!