School Holiday Fun at Home – Outdoors and Indoors!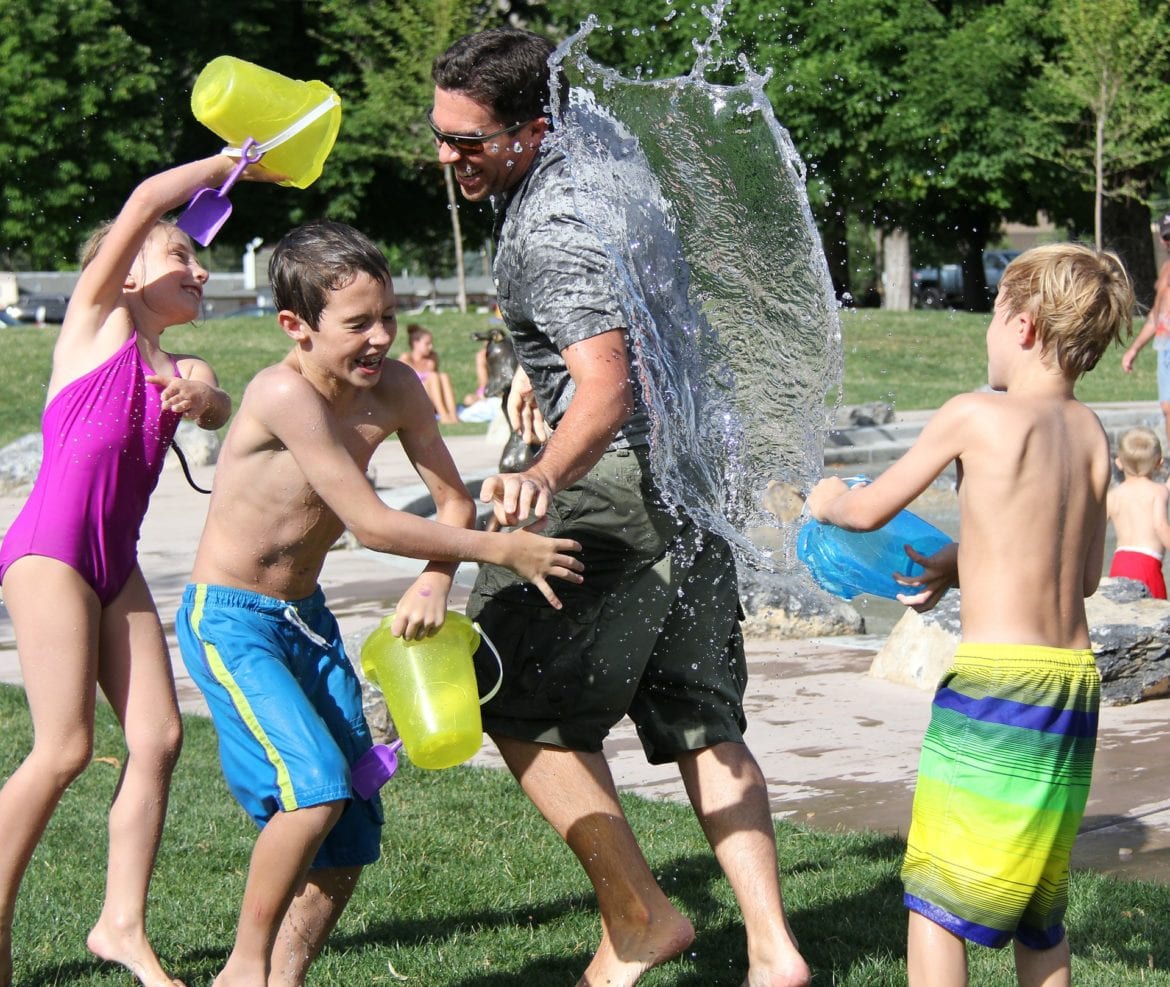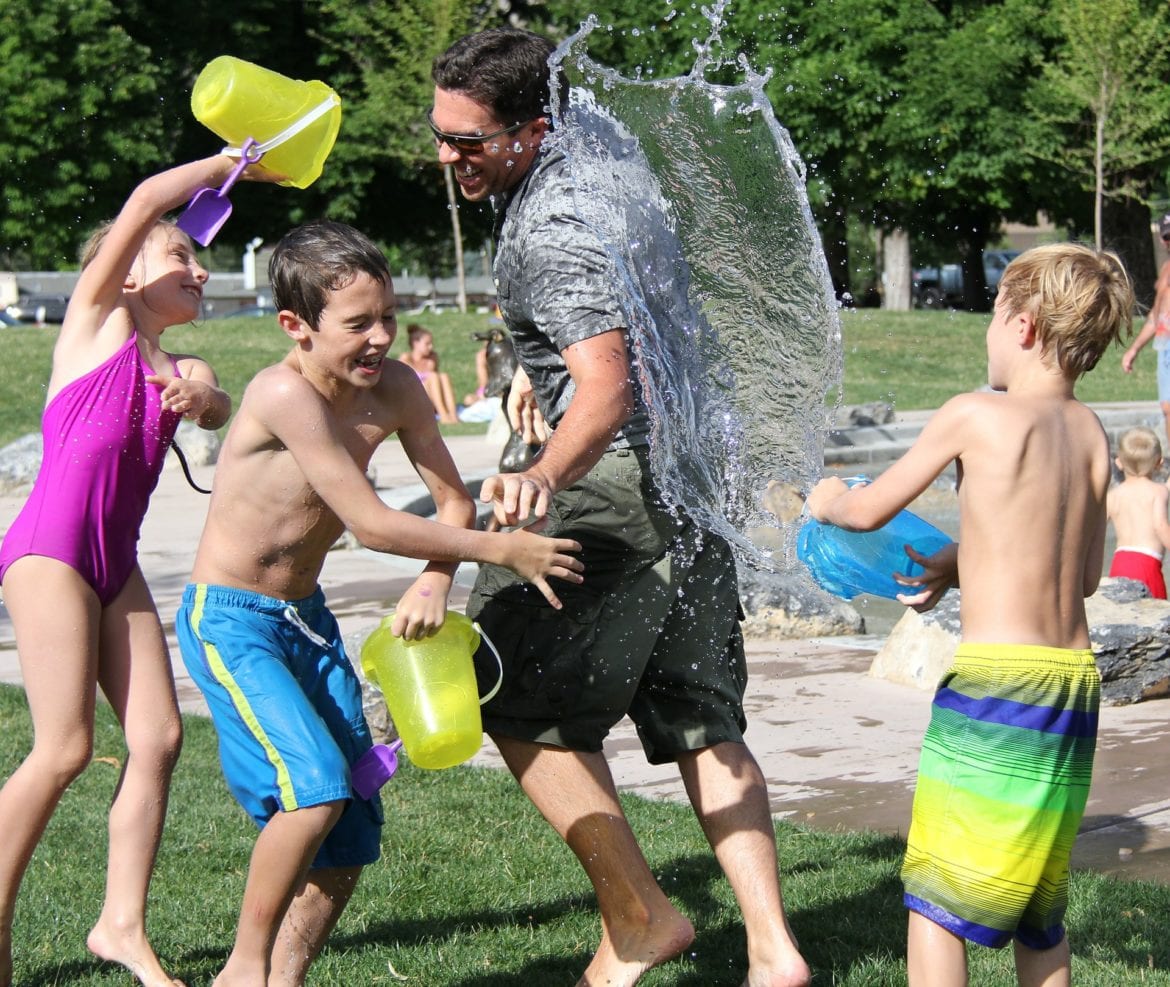 30 Second Summary:
Keeping the kids occupied during the school holidays can be a tough job!
Here's some of our favourite ideas of activities you can do inside and outside with the family at home, to have some quality family time together.
School holidays can often be stressful for parents trying to come up with ideas to keep the kids entertained while they're at home for several weeks at a time, and when you're on a budget it can be even more difficult coming up with ideas to keep them occupied. Not to mention the fact that everywhere is usually packed over the school holidays. In the warmer months, it's nice to be able to enjoy the outdoors and actually make use of your patio or all that outdoor equipment locked away in your garden shed. That's why we've compiled a list of things you can do at home with the whole family, so whether you have a 4-year-old or a 14-year-old, here are our ideas to keep your kids busy and have some quality family time together.

Cooking
We all enjoy eating, so cooking is a really fun way to keep the kids busy during the school holidays. With our busy schedules, it's often easy to forget to teach our children how to cook and take care of themselves. Our lives are often so busy that when we cook it's just a scramble to quickly throw together something from whatever ingredients we have in the refrigerator with as little hassle as possible.
We seldom enjoy the process and the joy of creating food is usually lost with our stressful lifestyles. In many cultures cooking is an experience shared with the whole family and a way to come together. Although things can get a little messy, kids love getting involved in the kitchen and it is a great way to teach them about where food comes from and how to create a healthy, fresh meal or the goodness of baking our favourite treats from scratch. So whip out some of grandma's old recipes and keep the traditions alive, and if you teach them early enough, maybe they'll be cooking dinner for the whole family one night a week by the time they are a teenager!
Gardening
If you have a yard, patio or deck then consider doing some gardening with your children during your time off together. Gardening whether in a garden bed or planting seedlings in some pots is not only good for the environment but good for the soul. It's therapeutic and has the added benefit of providing you with some fresh herbs to add a bit of extra flavour to your meals. So open up your garden shed and dust off those tools, the kids will love getting their hands dirty while learning about how things grow. It will be exciting for them to continue to water the plants and watch over the coming weeks as the plants or seedling grow. Gardening is a fantastic way to nurture your children's creativity and also teach them about the environment and how to be water-wise. Creating a veggie patch, and then having your kids or teens help you to maintain it, will help your children to learn valuable life skills and a respect for nature and the environment. Eating the veggies that are grown at home is not only better for you but will teach them to understand where their food comes from.

Arts and Crafts
We aren't all born with an artistic bone but luckily sites like Pinterest have us covered with plenty of arts and crafts ideas for every age. If you have little kids then there are lots of simple ideas like colouring-in pages that you can print off of their favourite movie characters. Places like Red Dot, Spotlight and Kmart also have lots of craft sets to keep the kids busy with everything from glitter pens and pipe cleaners to plasticine and stencils.
Making playdough at home is also really quick and easy and is likely to give the kids hours of fun. They can help make it too, there are lots of recipes on the web one of our favourites is this one by Best Recipes, as there is no cooking involved. If you have older children you may wish to get them involved in a bigger creative project like scrapbooking, creating photo books online or ever creating a slideshow movie. Windows Movie Maker or iMovie is easy to use and there are also lots of other fantastic user-friendly apps available.
Build or Create Something Together
Building something together is another great way to bond and will no doubt create many sentimental memories for years to come. There are so many different things you can build with your children and it will all depend on your building ability and the age of your children. If there is a handyman among you and your kids are still quite young, you may consider building a cubby house from scratch with them. You can purchase plans off the internet easily or you can buy established kits to build at home which you can then have fun painting and decorating together.
If you're really keen and you have lively boys or girls in your family you could even tackle building a Go-Kart. If using a hammer isn't your thing and you're a bit of a computer geek, how about building a computer together? You can purchase second-hand parts and do this project over a period of time, while you both learn the inner workings of a computer.
Likewise, if you or someone in your family has sewing skills perhaps you could make a patchwork quilt using an item of clothing from each member of the family. It doesn't matter what you build together it's just about bonding and having something to remember, so it may even be painting or redecorating a room in the house together.
Camp in Your Backyard
You may not always have the time or money to go camping, as it always takes lots of preparation and planning, but don't underestimate the fun of camping in your own backyard. Pitch the tent and fire up the Barbeque for a fun night under the stars with the kids. This is also a perfect way to keep the mess out of the house if your children want to have friends sleepover during the school holidays and they'll have an absolute ball.
Plan some fun games that they can play and use outdoor cushions and bean bags to sit outside. If you want to go all out you can ever set up an outdoor movie. Don't forget to grab some marshmallows for the occasion.
We hope you find these tips for the school holidays useful in keeping the whole family entertained or to maybe inspire some other ideas of your own. School holidays can be really stressful when trying to manage work and other responsibilities as well as enjoy time with the kids. If you can, try to take a bit of time out just to bond and be in the moment with your kids as it will no doubt be a welcome stress relief when you do. The key to a smooth break is being prepared with lots of ideas to keep those active minds busy.