How to String Patio Lights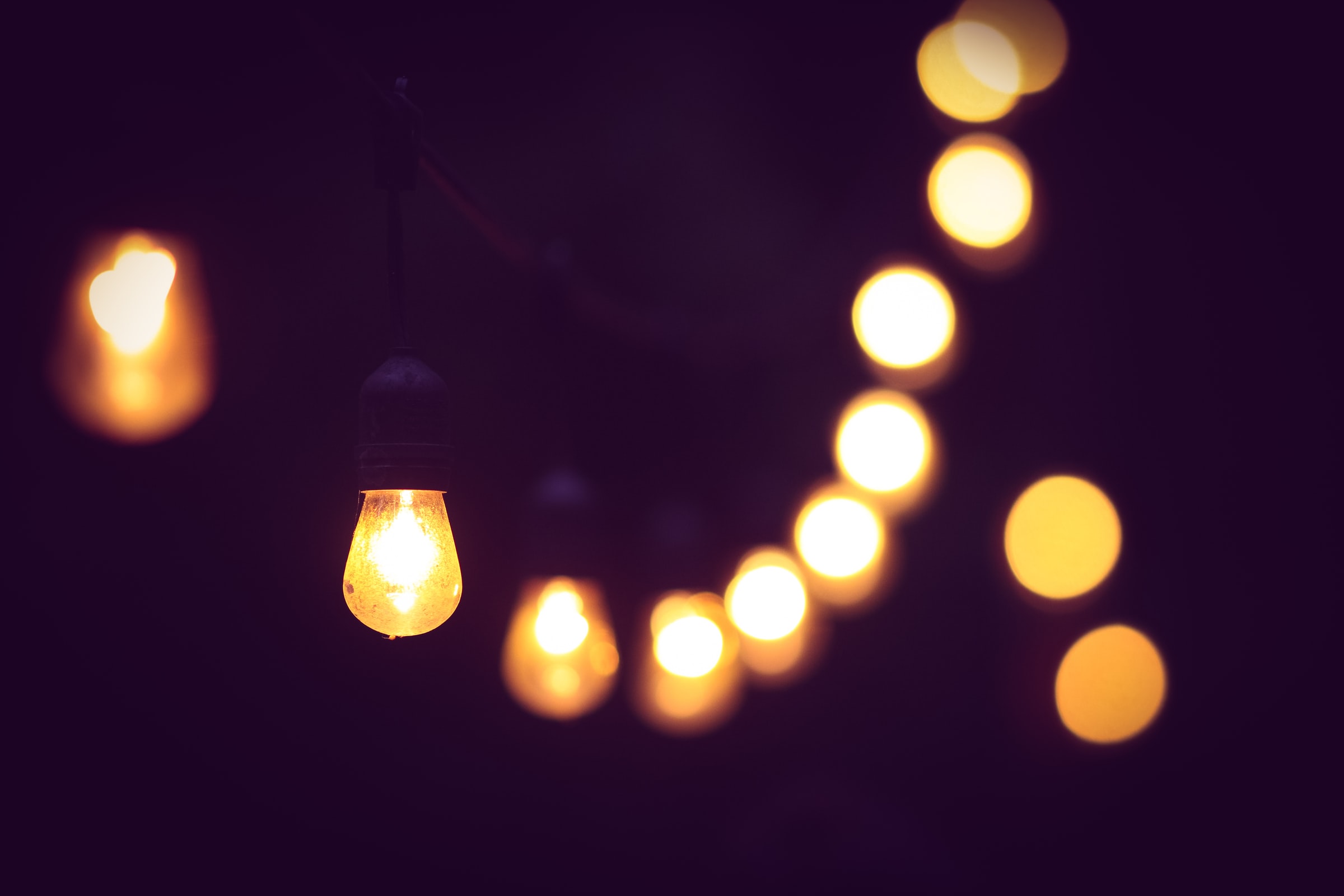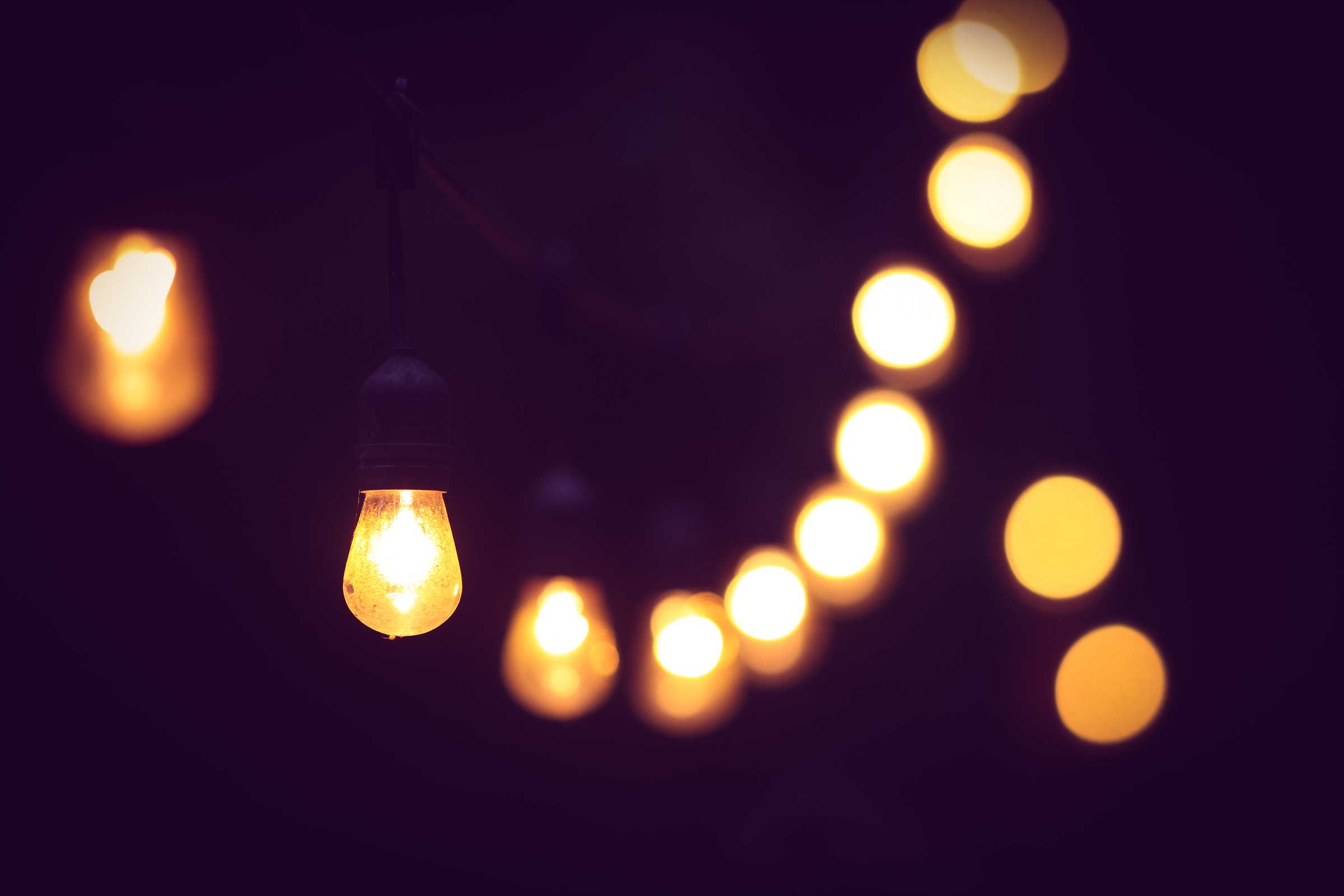 Photo by Jon Tyson on Unsplash
With the weather warming up across Perth & throughout Western Australia, there's never been a better time to make the most of your outdoor patio! Especially if you've been staying inside and gazing longingly at your beloved patio all winter, then first of all: check out our great guide to winterproofing your outdoor spaces so you can max your patio lifestyle year-round; and next, make the most of your patio in the evenings even at night with gorgeous patio "fairy lights" – because nothing heralds the warmer months in Western Australia than evenings spent entertaining on the patio with your friends and family!
 From fancy patio lights to Bunnings basics (which are also fab, btw – we've featured them before in our 5 Favourite Picks for a Cosy Winter Outdoors); themed Christmas lights to pumpkin and ghosts lights (because it's almost the spooky season!); durable commercial-grade and more affordable residential; battery, electric and solar – so much to choose from, and you can really personalise your patio.
Now that we've talked about why, what about the how? Well, patio lights are surprisingly easy to install; it's an easy DIY job for most. So why not go "pimp my patio" this Spring? Let's get started.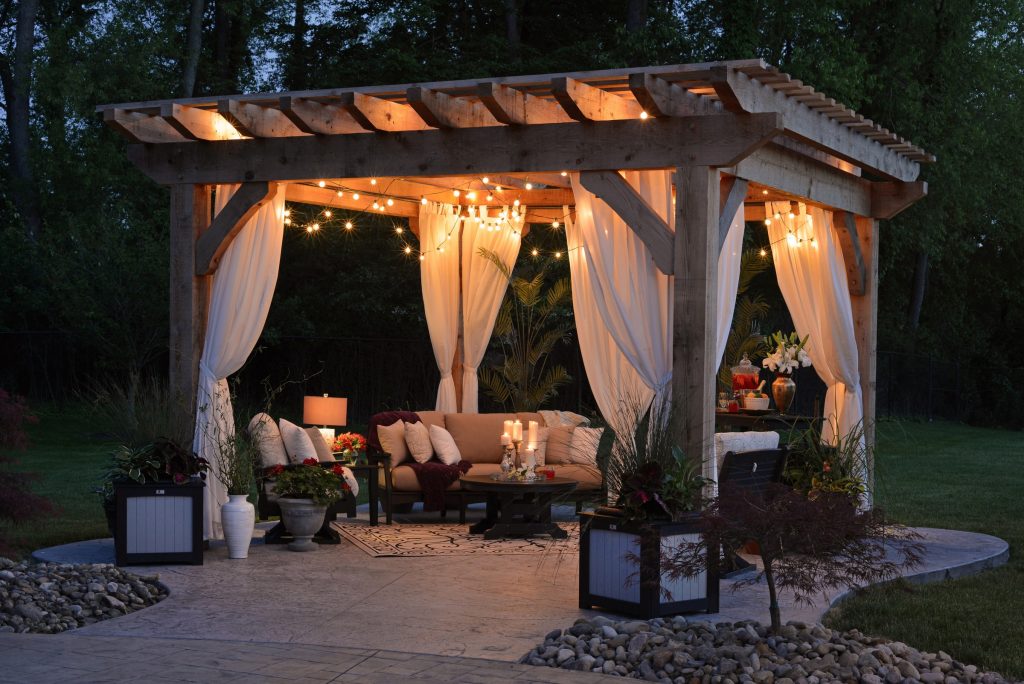 Choose your lights
As we've touched on earlier, there's a lot of options when it comes to patio lights. In terms of aesthetics, colour is key – do you want warm whites, cool whites, or coloured lights? Mixing warm white and cool white is a stylistic no-go, but mixing white and colours adds a bit of fun, or go for colours only for a very festive look with a vintage vibe.
Next is the question of power – solar, electrical or battery? Solar is the most planet-friendly choice, and work out as very affordable; you also don't have to deal with battery changes. Electric patio lights are quite affordable too, but you'll need an outside power source if you're planning to use them, and use an outdoor extension cord if the lights are far from the power source. (Safety first: don't just use any extension cord you find lying around!)
Map your area
If you've already got a covered patio, this part isn't too hard, and you can also look around for few perfectly-placed trees or other tall outdoor objects (fences, etc.) Get out a tape measure and roughly work out the dimensions of your patio light hanging space, where and in what patterns you'd like to hang the lights, and figure out what you'd like the space to look like when it's done.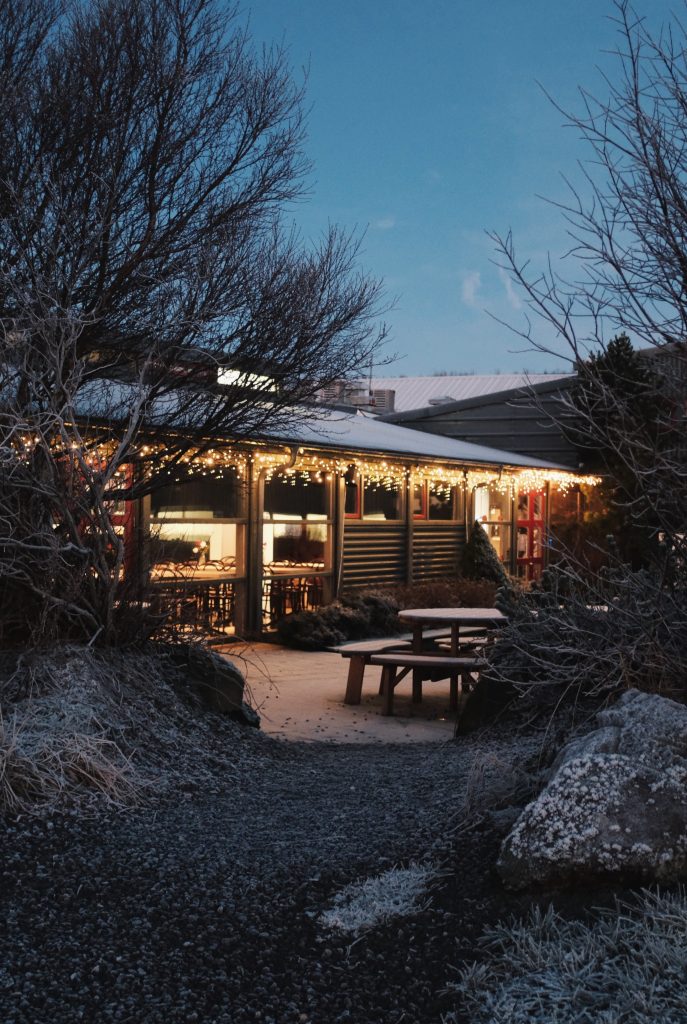 Gather the goods
For this part of the project, gather your lights, as well as your strands and bulbs (if they need to be purchased separately) and an outdoor extension cord if needed. Note that most patio light strands have male and female plugs on each end, and generally manufacturers will specify how many strands can be connected end-to-end. You'll also need metal hooks and eyes, a pencil (or painter's tape), a drill and a ladder. If you're stringing the lights over a large expanse, you may also need a string light suspension kit and wire cutters.
How to hang patio lights on a covered patio
This part is easy: just attach metal hooks every metre or so. Feel free to get creative here and crisscross the lights, or follow the line of the roof or beams.
My patio isn't covered; can I still hang patio lights?
You sure can, but this gets a little more complicated. What existing structures do you have to hang the lights from, if any? Consider how long the space between supports are going to be, and get a string light suspension kit if necessary. If you don't have supports, there's alternatives: bury posts with a hook on top into either sturdy planters filled with gravel or buckets filled with concrete, which will need a PVC pipe (large enough to fit the post) slotted in the center. Place these planters or buckets around the perimeter of your patio area, and string the lights between your posts.
While this does the job in a #thereifixedit way, It's not a particularly attractive look though; so it's worth looking into upgrading your patio space with Outdoor World!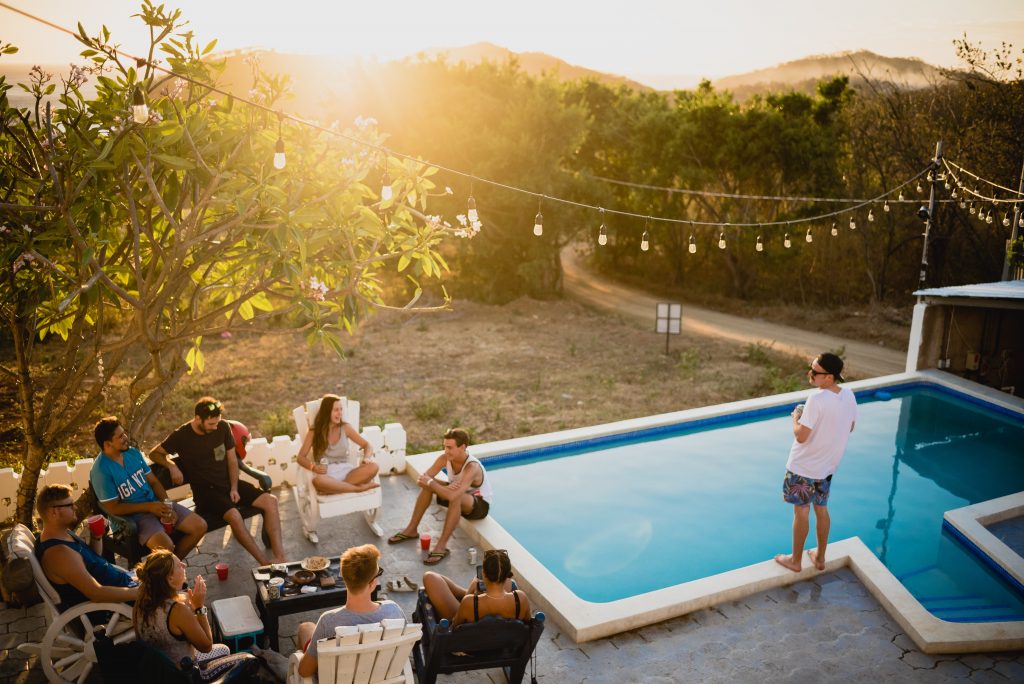 How else can I make my patio gorgeous?
If patio lights are too complicated, or you'd like to combine patio lights with other light sources for a bit of extra special style, there are some great alternatives for soft light sources to give your patio or outdoor area that magical glow. Candles are a popular choice, with gorgeous real or LED options available; hurricane lanterns give you the warmth of candlelight with the benefit of wind protection; and white paper lanterns give your patio that perfect touch of romance. And for those on a budget or with an impromptu dinner party just about to start, simple tea light candles in glass jars make for a cosy, homemade, chilled ambiance. With so many types of lanterns and candles available, they're a fab way to really personalise your backyard.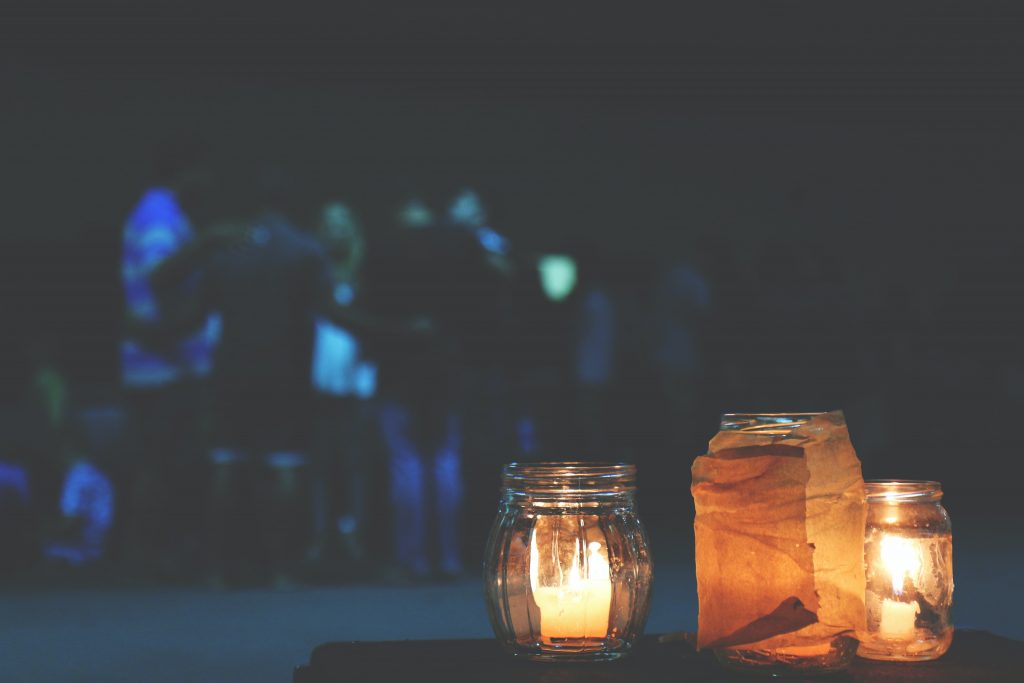 Where to from here for my dream patio?
Don't have a patio yet, but dreaming of your better backyard? The great news is, with the outdoors-loving professionals at Outdoor World, getting your dream patio customised to your space is easy. Let's talk to you about a patio for your needs and dreams!
At Outdoor World, you get to choose from a huge range of patio designs, such as dome patios, eclipse roof patios, flat roof patios, gable patios, hip end patios, insulated roof patios and pergolas. (And if that seems like a lot to take in, never fear: here's our ultimate crib sheet to choosing the right type of patio design for you).
The Outdoor World team is all about helping the people of Perth & Western Australia to make the most of their backyards, so keep an eye on our Ideas and Inspiration section for more posts like this, and check out our range of patio designs to turn your dream patio into a reality.