Choosing The Right Shed For Your Man Cave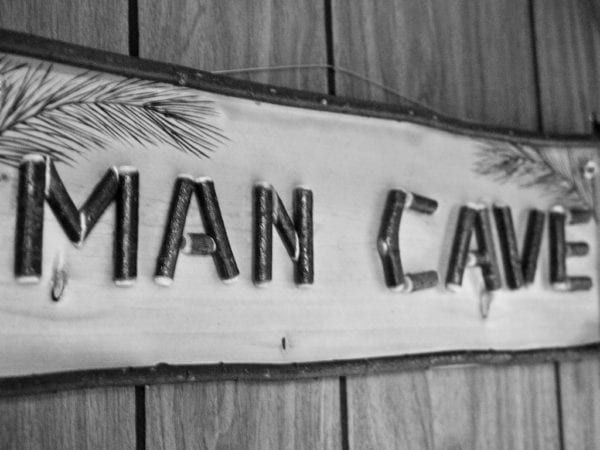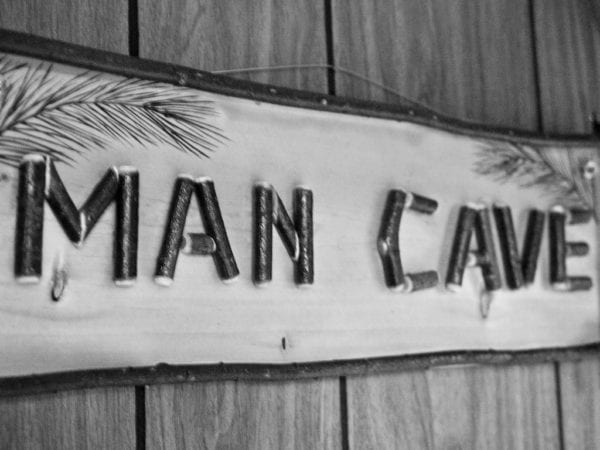 30 Second Summary:
Sheds are a great way to add extra space to your home, and they're so versatile!
If you're thinking of getting a "man cave", there's plenty to think about: from purpose to space available, budget and style, there's plenty to think about.
Here's some tips to choose the right shed for you – and if you'd like more advice, chat with the experts at Outdoor World today!
While sheds and garden sheds have many practical uses such as storing your machinery, tools, lawn mowing and garden equipment, they're also a great way to add extra space to your home without spending huge amounts of money on home improvement & renovations. Your shed can be used as an entertaining area or even an extra play area for your kids.
If you're like a lot of men, then your shed is probably your sanctuary and your place to indulge in your hobbies or tinker on your car or boat. It's probably your one area of space that you don't have to share with the rest of the family, so that's why it's so important to choose the perfect style of shed for your man cave. So whether it is a place to store your tools, your workshop, an extra living space, or a place to watch the football with your mates, here are our tips to consider when selecting the best shed in Perth for your needs.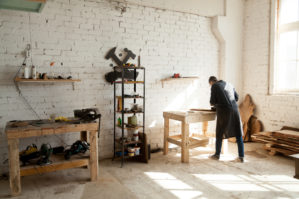 Consideration #1 – What will you be using your shed for?
The first step in selecting the right shed for you, is to work out what purpose you need your shed to serve.  Do you need a garden shed to store your outdoor equipment like your lawn mower, yard brooms and bikes, or do you need a shed to store your boat or tractor?
Another thing to consider is just how much time you will be spending in your shed? Will you be spending a lot of time in there during the summer months? If so will you need insulation, windows or air-conditioning? All of these things need to be considered when budgeting for a shed. Do you plan to use your shed for multi purposes like entertaining or is it purely a workshop? Sheds can serve a range of purposes, so it is important to identify what function you would like your shed to serve.  If you have a large block you may want your shed to be an extra play space for the kids or an entertaining area for the adults.  You can choose a shed with windows and have it insulated to keep it cool during the summer months so that you and your mates can play pool or darts while drinking a few cold ones.
Consideration #2 – How much space do you have in your yard?
The next thing to consider is the amount of space you have in your yard. If you live in an urban area then chances are you probably don't have a lot of space to build your shed.  Small garden sheds are perfect for smaller blocks as they give you somewhere to store your outdoor equipment and keep your yard looking tidy.  
Garden sheds also come in a range of sizes starting from 2.25m (w) x 1.50m (d) x 1.97m (h) and going up to 6.00m (w) x 3.00m (d) x 2.10 (h). Another option for properties that don't have a lot of space is to have a garaport installed. Garaports are ideal for blocks that may not even have a yard, they give you the option of extending a carport off your existing garage which gives you more room and versatility than just a regular garage shed.  It means your garage can then be used for other purposes such as storage for your tools and equipment or a games room for the family or you and your mates. Having a garaport installed means that you have this extra carport installed at the front of your property running off your existing garage, perfect for if you don't have much of a yard but have a large driveway. On the other hand, if you have a five-acre block you may be looking at having a rural shed or a farm shed built to store your tractors and farming equipment or you may need a barn shed for your horses or farm animals.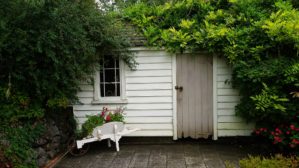 Consideration #3 – Do you need a certain aesthetic style to match your house?
When having a shed built it's also important to think about the overall look that you're after. Are you wanting a standard COLORBOND® shed or are you wanting something that matches the look of your home? Most sheds come in a variety of different sizes and materials with different roofing options.  You could opt for a flat roof design or a custom shaped roof to match the look of your home. There are lots of different shed designs out there, so it will just be a matter of working within your budget to find the best option for you.
There are plenty of different sheds online to choose from but the beauty of having a shed designed for you, means you can get exactly what you need to suit your style of home, space, and budget. If you're trying to convince your wife or family about the new addition, perhaps having a shed designed that is aesthetically pleasing and ties in with your home, will be the best way to go.  If you have a cottage or colonial style home you can have your shed designed in keeping with that style.
Consideration #4 – What is your budget?
You probably have your ideal shed in mind but chances are you will be working to a budget and will need to consider this to get the best bang for your buck. Starting with garden sheds which will cost you anywhere from about $300 upwards, workshop sheds also won't break the bank and come in lots of different sizes at affordable prices. For a workshop shed, you would be looking at anything from $3,500 upwards plus installation. To have a barn shed installed prices start from $12,000 depending on the size you're after and the type of materials that you opt for.   
We hope these tips will help you when shopping for your next shed, garden shed, barn shed, COLORBOND® shed or anything in and between. To receive a quote, just click on the banner below. You will be on your way to getting your dream man cave you've always been after,  in minutes.