Convert Your Shed into a Work-From-Home Office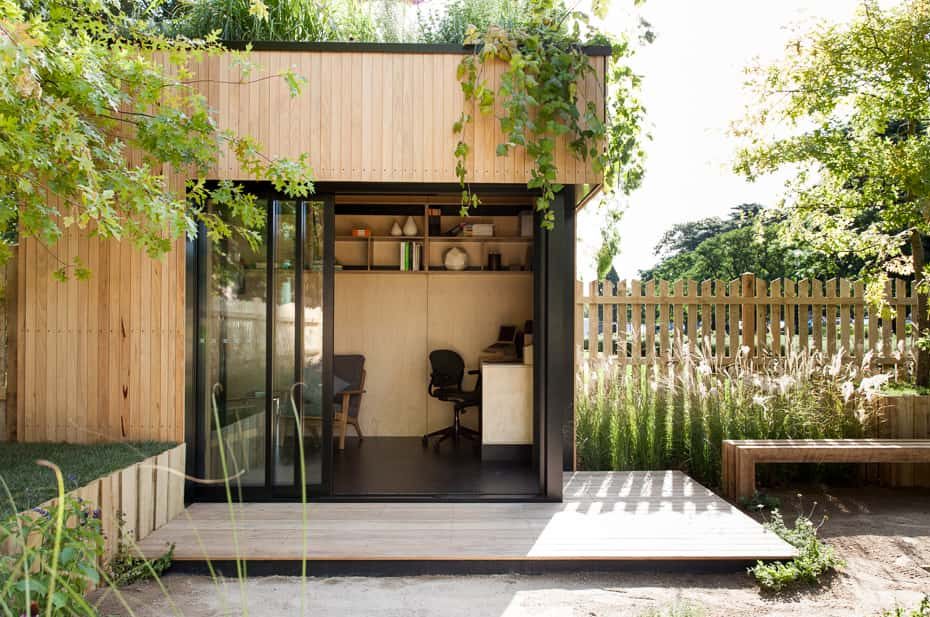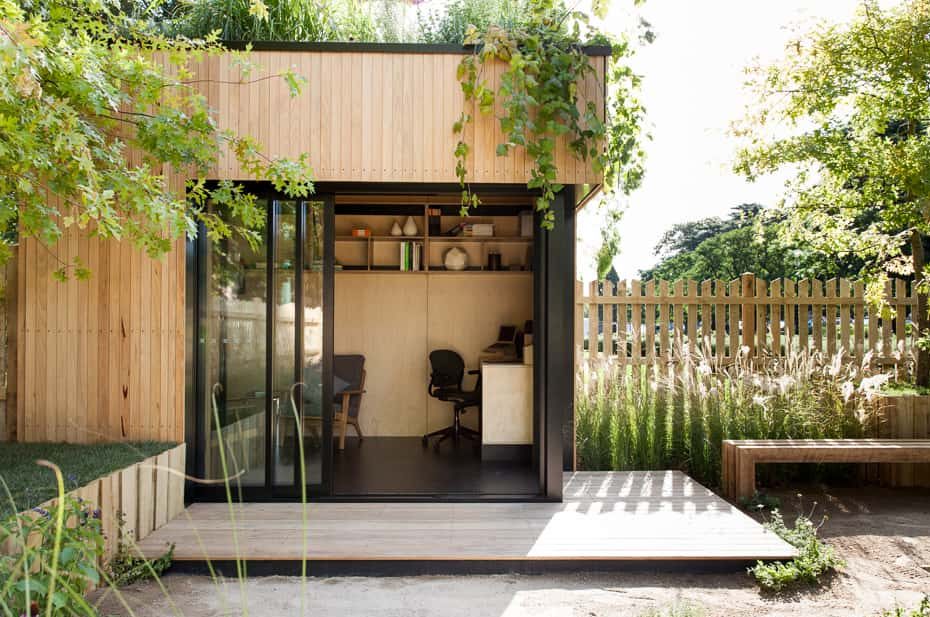 Working from home in an open space, surrounded by over-excited cats/dogs/children/spouses? Family members playing the recorder/drum kits while you're trying to get in the zone? Flatmates listening to Iron Maiden? More and more of us are working remotely, and while it can be a joy, it can also be seriously distracting if you don't have a dedicated home office to call your own.
Fortunately, if you have a shed, you've already on the way to making the most of your outdoor living space. Converting a shed into an office space is a quick way to create more room on your property. Many Perth and Western Australian workers and business owners already use their sheds as home offices, and it's a great way to get that personal space you need to do your best work: from Roald Dahl writing childhood favourites in his "writing hut", to Virginia Woolf writing her novels in "a room of her own" in a converted garden shed. And with Perth weather being relatively mild in winter, and great shed insulation options available to keep your shed comfortable year-round, a home office shed is a great choice!
Here's our tips for converting your shed into a home office just for you.
Have a suitable shed
Let's start from the obvious: you can't convert your shed without having at least a reasonably fit-for-purpose shed. If your shed looks like it could make State Heritage listing as the oldest shed in Western Australia, or suddenly springs waterfalls whenever it rains (not the kind of backyard water feature you want!), then you should seriously consider installing a new shed – more on that later. Older structures (such as steel sheds) may also not be solid enough to convert, and they may contain asbestos which could make alterations hazardous to your health. There may be other considerations as well – chat with your local council to see if there's any area-specific issues you should know about, and whether your shed renovation project requires any planning permissions.
There's also the important question of how much horizontal and vertical space you'll need in your shed for it to be suitable as a home office. When you're only venturing into your shed occasionally to grab a tin of those four dozen chickpeas you bought at half-price a year ago, this isn't so much of an issue; when you're spending countless hours working in there, it really is. If you can't work in your shed ergonomically, you don't have a suitable shed.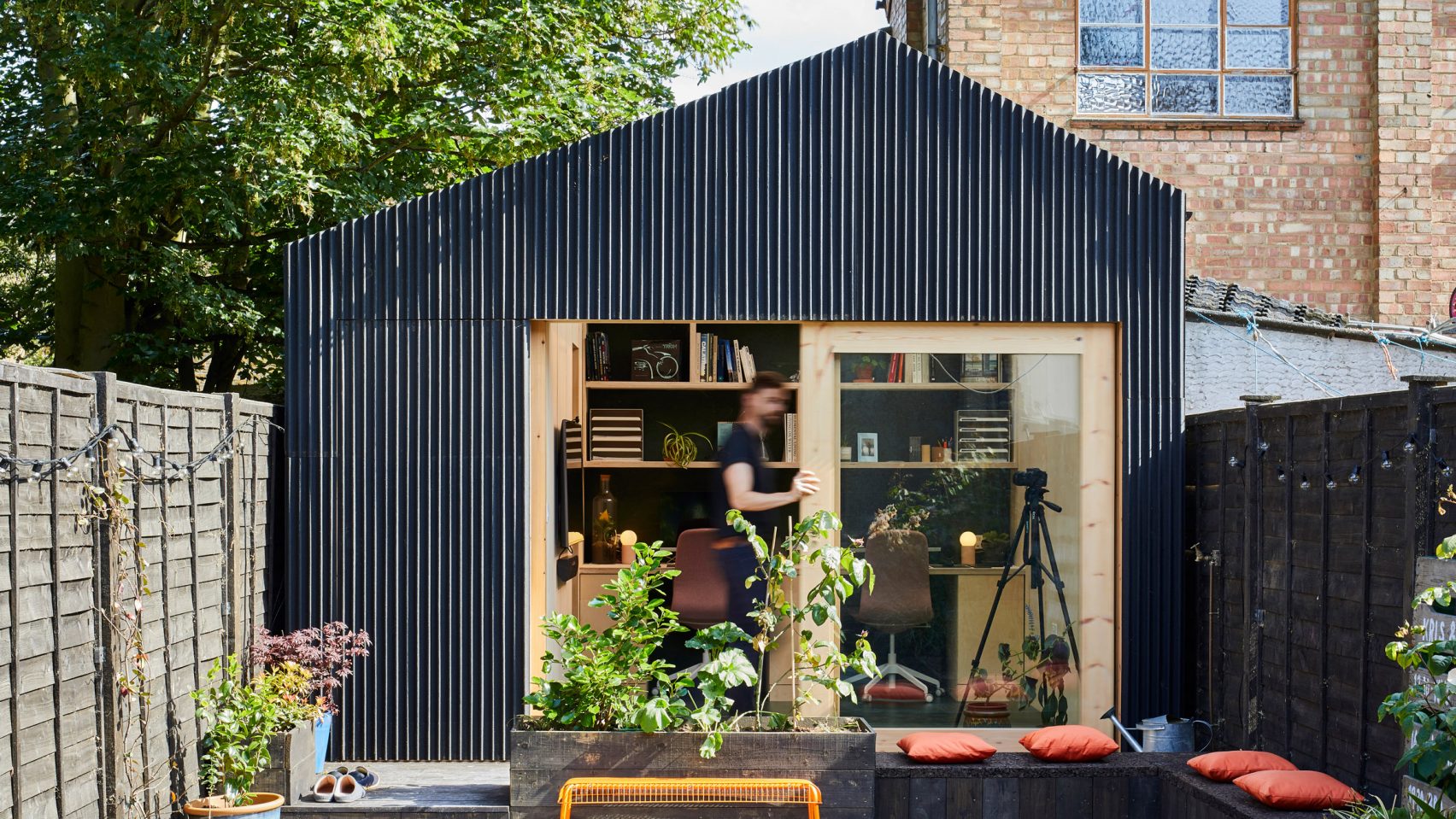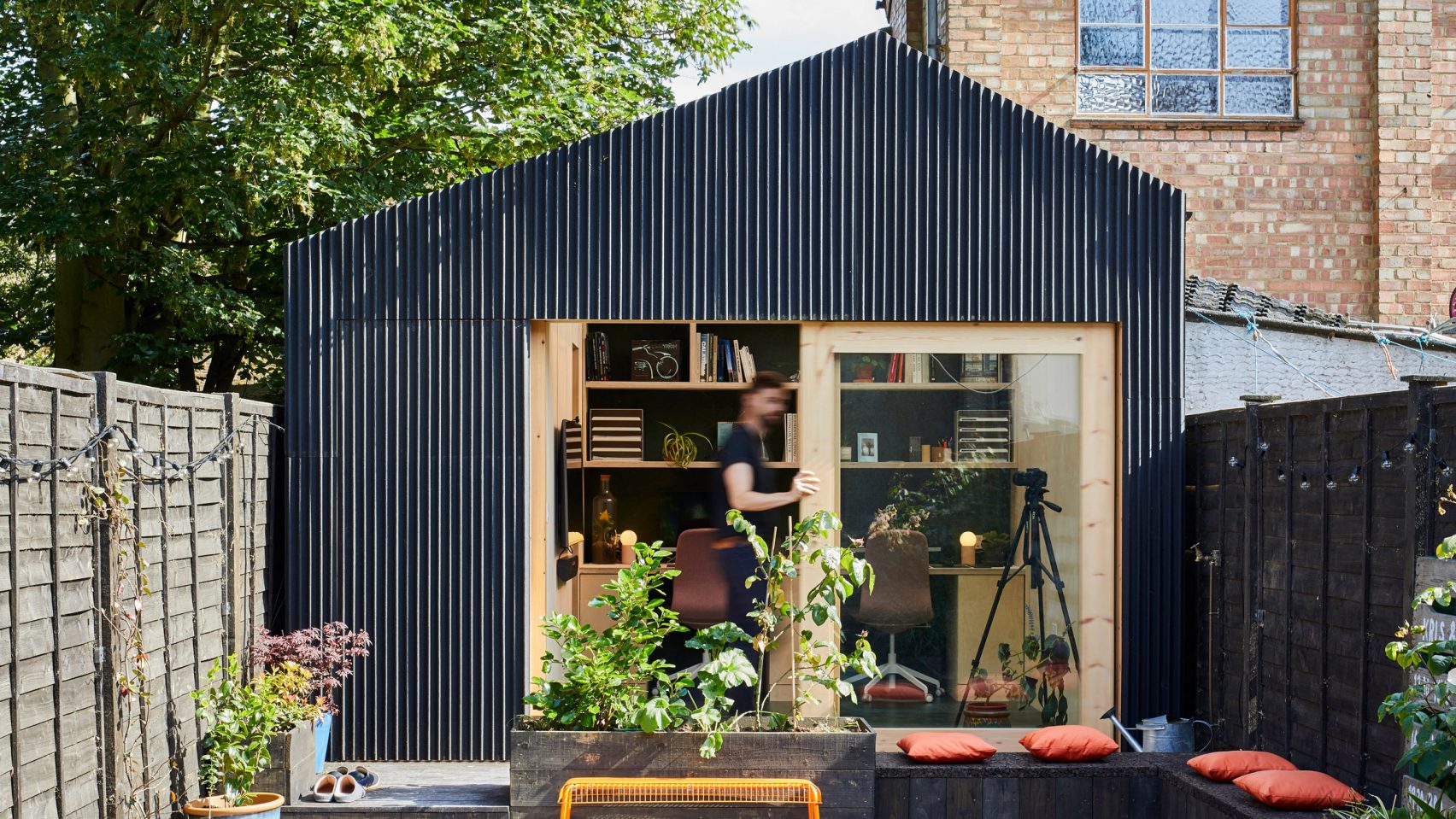 Insulate and ventilate your shed
Ideally, insulation should take place at the time a shed is built, to maximise both energy-efficiency and noise control (warm in winter, cool in summer, protecting you and your equipment and documents from rain and dampness… and so that you can't hear little Tommy, Talia or Thanh's enthusiastically off-tune recorder practice). However, there's also a variety of shed insulation options you can put in later, some of which are relatively easy to DIY (sisalation paper and bubble wrap, for example). Check out our recent post on shed insulation for the need-to-knows.
You'll also want to think ventilation, since breathing is quite critical both for productivity and life in general. Make sure you're getting enough fresh air and cross-ventilation. And if you're using any gas appliances in the shed, getting a gas fitter to come take a look at your setup is a safety must.
Electricity and plumbing – do you need them?
If you don't already have power in the shed, you will probably need it. For one thing, most laptops don't have more than a 6-hour run time on battery, and for another, working in partial darkness for 40+ hours a week could quite rapidly give you the pallor and overall look of Noel Fielding's server-room-dwelling goth in the IT Crowd. Make sure that your electrics are checked and connected by a qualified electrician, or invest in a power generator.
Plumbing is a bit more difficult to manage in a shed, so if this is something you require for your home office, you'll need to talk to your local council to see what planning permissions are required.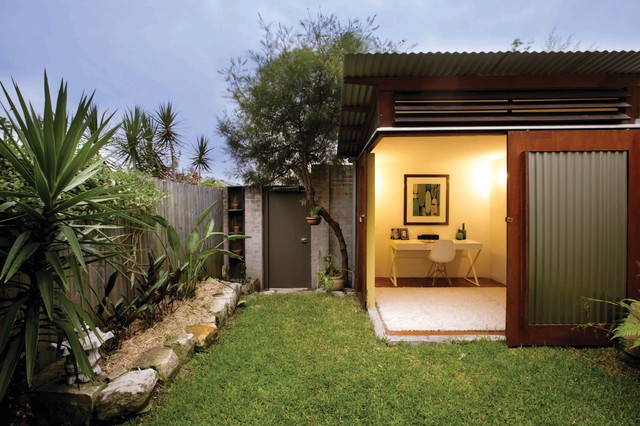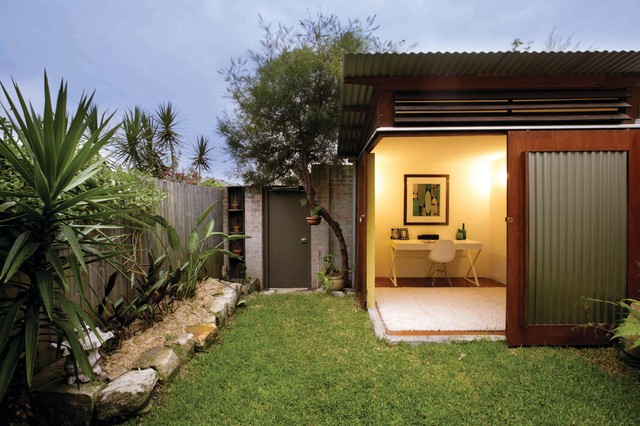 Internet
For most office jobs you'd be doing in a shed, you're going to need to be online. You may be able to access your home Wi-Fi from your shed, and you can actually test this out without lugging a computer into your backyard; just head to your shed with your phone and see if you can connect to the home Wi-Fi. You could also consider getting a Wi-Fi extender, or reviewing the options for mobile data plans.
Furniture and fittings
What will you need to do your work, given the space you have available? What equipment, documents, etc. will you need for your newly converted home office? From an ergonomic chair and desk to your IT equipment, shelves for storing bits and bobs, drawers for stationary and more – there's quite a few things that could go in there, and you're only limited by a) your imagination b) what you can actually fit. Some typical home office items can stay in the home if you don't think you'll need them regularly, and for bulky equipment like printers, you could explore your options for cloud printing.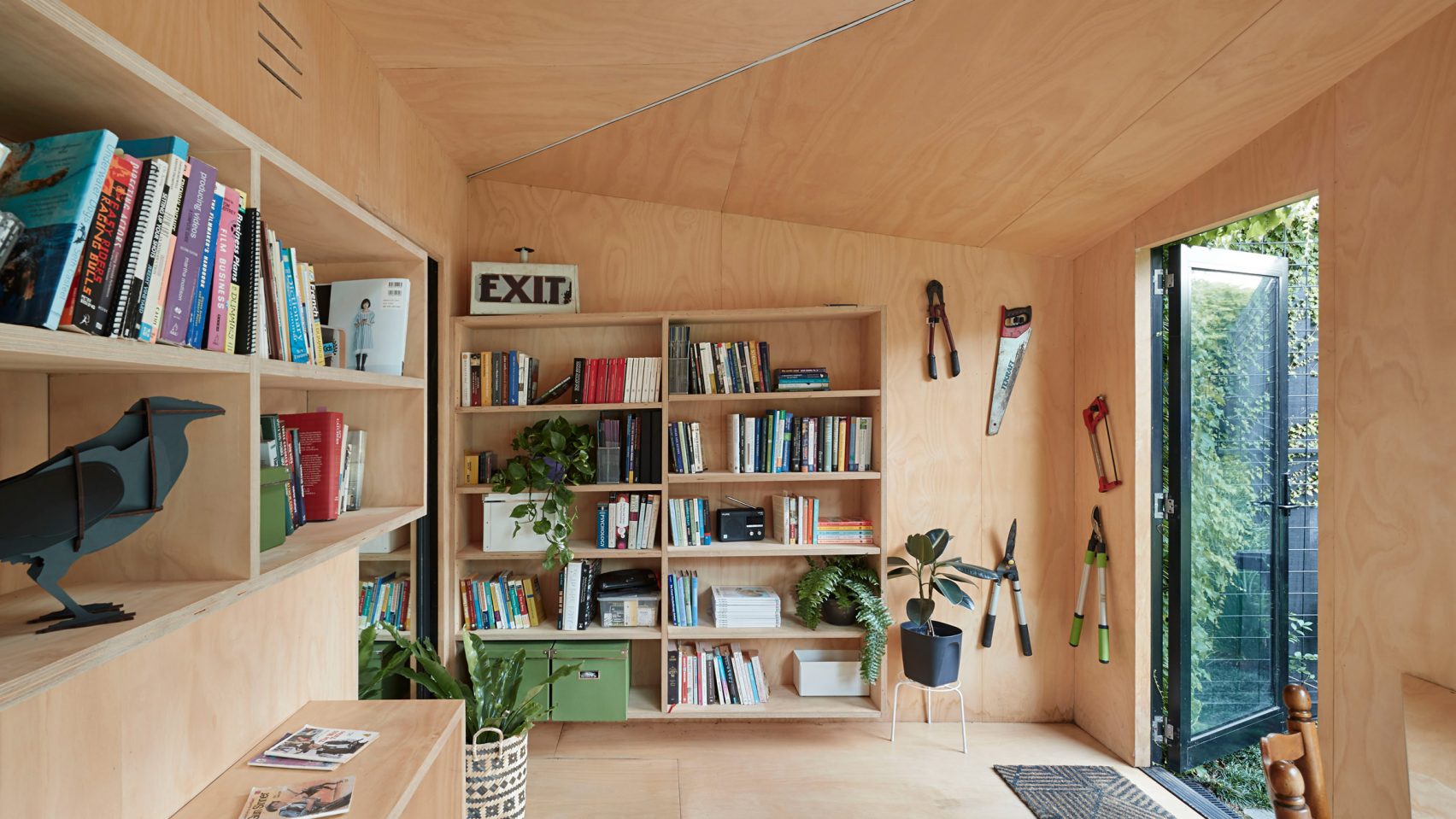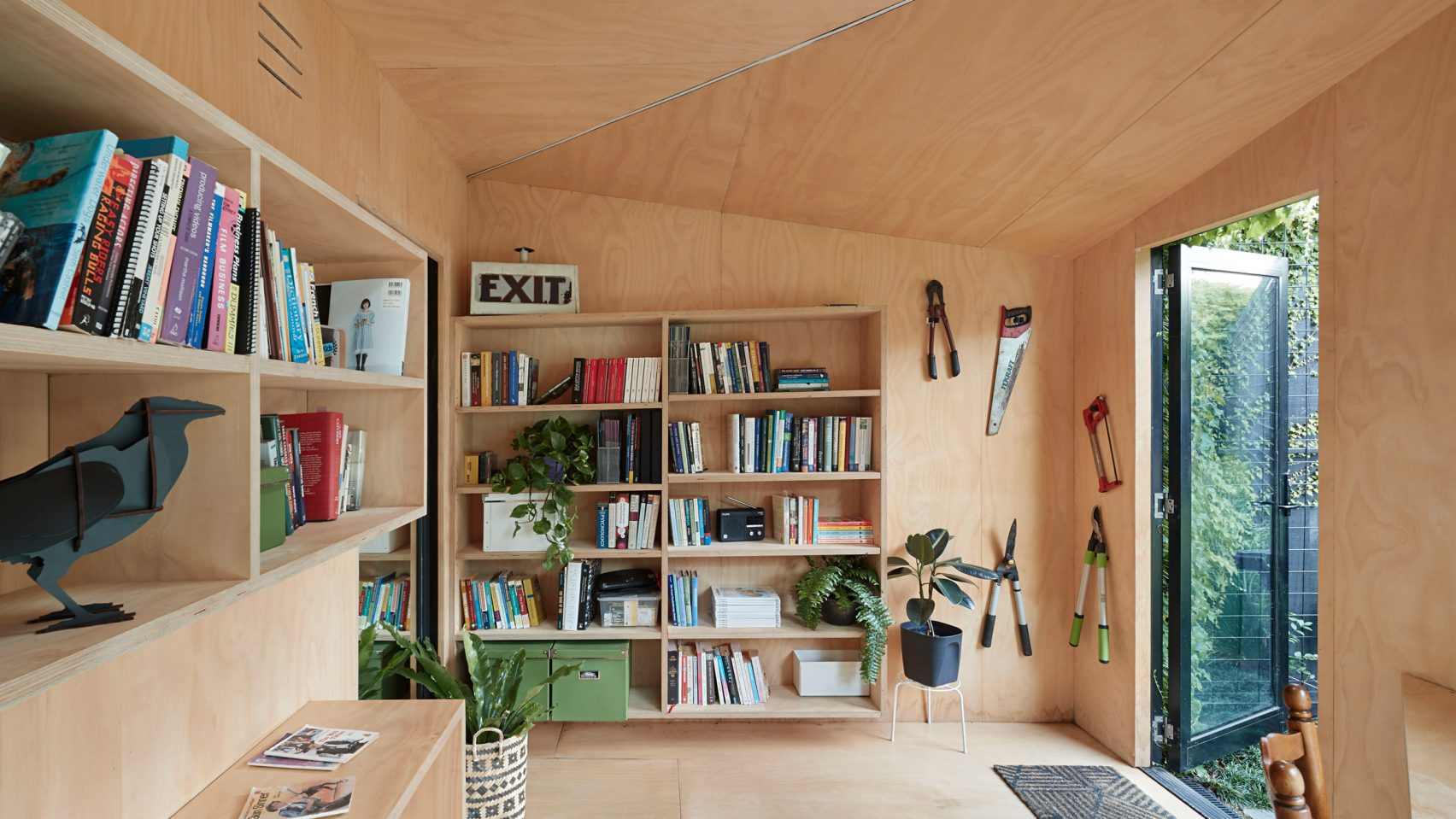 Where to from here for my dream shed office?
Don't have a shed yet, but dreaming of your better backyard? The great news is, getting a fit-for-purpose shed installed from the get-go means you can have it customised to how you want to use it. There's so many different ways that people across Perth and Western Australia use their sheds, and we're more than happy to talk to you about a shed for your needs and dreams!
At Outdoor World, you get to choose from a huge range of standard domestic shed designs, or we can modify to suit your specifications with windows, roller or sliding doors, gutters, downpipes, insulation, skylights and whirlybirds to suit any of your requirements.
The Outdoor World team is all about helping the people of Perth & Western Australia to make the most of their backyards, so keep an eye on our Ideas and Inspiration section for more posts like this, and check out our great range of custom sheds, garden sheds and workshops to turn your dream shed office into a reality.