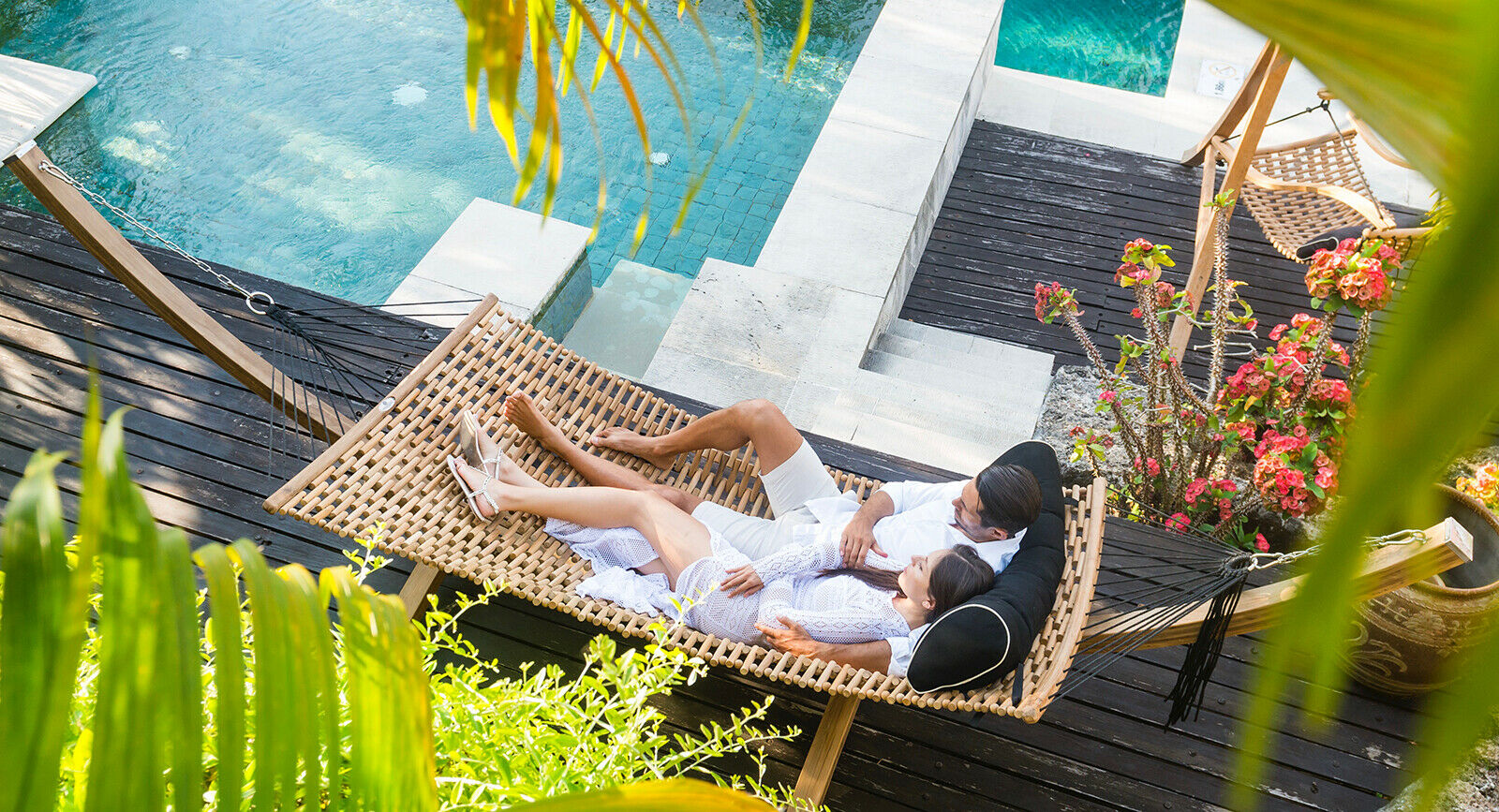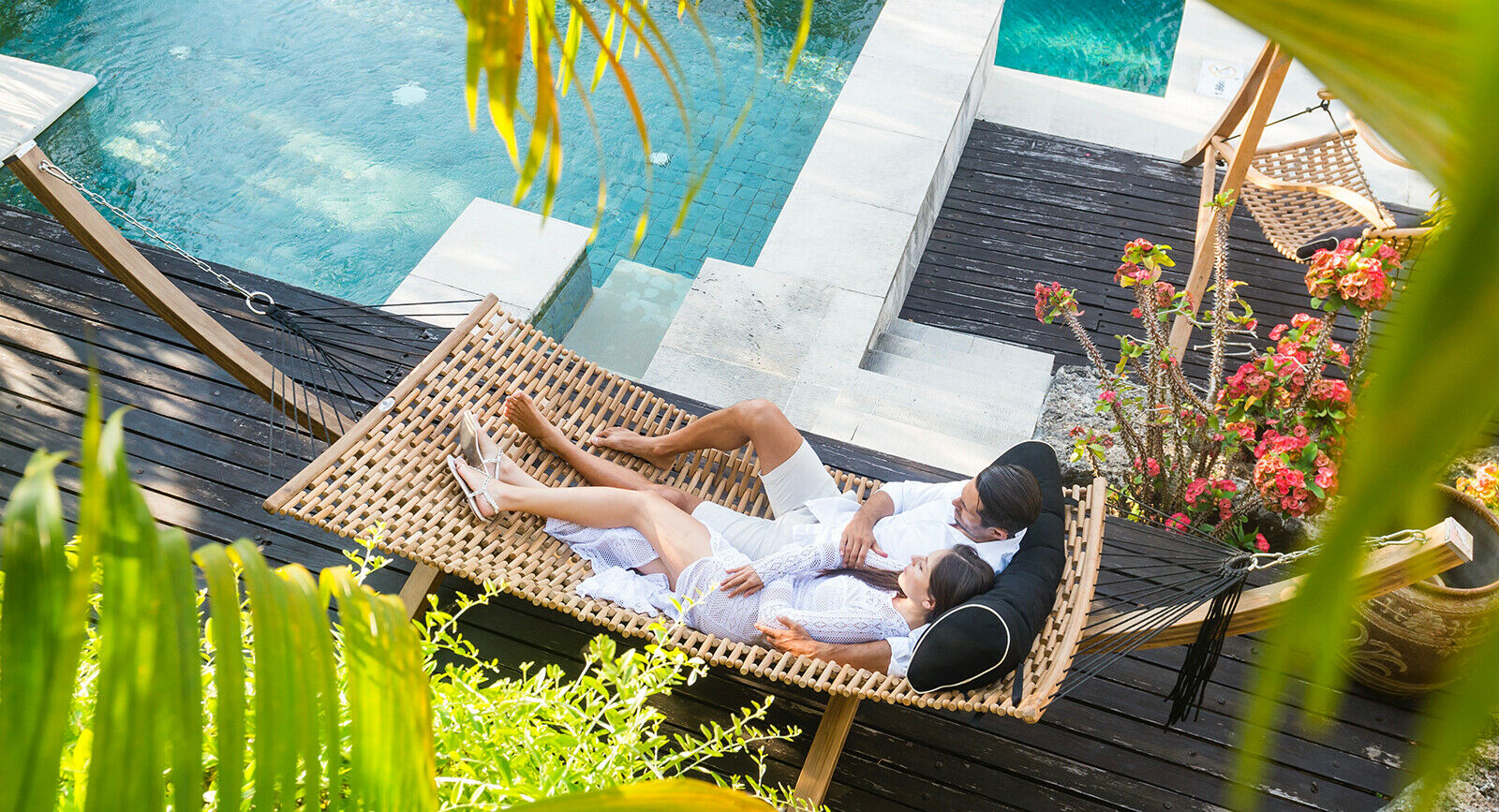 Featured: Santai Dreamweaver Teak Hammock
Summer is the perfect time for Western Australians to make the most of their backyard, and the latest outdoor trends are all about making your backyard next-level comfy, cosy and entertaining! We've recently covered tips for outdoor entertaining and keeping your patio cool, but what about your day-to-day perfect backyard life? Read on for hot tips from the Outdoor World team, Perth's experts in better backyards!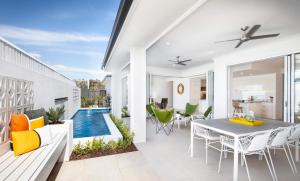 #1 Natural flow between indoors/outdoors spaces
We've been spending more time than ever at home in the last 12 months, but for many of us, there's still a feeling of backyards as an afterthought. A well-designed area is one that draws you in – or in this case, out! Establishing a natural flow between your indoors and outdoors spaces achieves just that.
For your best indoor-outdoor flow, treat your outdoor living area as a continuity of your indoors. If your budget allows it, you could widen your opening, and replace your standard sliding doors with bifold doors or stacker doors.
You could pimp up your alfresco by lining the ceiling with lightweight timber (or timber-look) cladding, and installing dimmable downlights; or you could raise the flooring of your patio, so it sits at the same level as your internal floors – bonus point if you can use a similar finish between the two zones, and a recessed track for your doors to go on.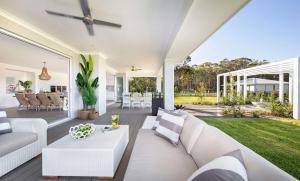 If substantial renovations are out of question though, don't despair! Some simple styling tricks can help you integrate the two spaces: use a similar colour palette and similar materials, take quality soft furnishings out (but don't leave them exposed to the elements), add a rug or two, and even add some unexpected items that usually don't belong to the garden, like a large mirror or some curtains, framing your patio. The idea is to blur the lines between the indoors and the outdoors, and create a sense of cohesiveness.
But there's also another way to get that natural flow: by taking the outdoors in!  Indoor plants are quite possibly the easiest, most efficient way to bring some green goodness inside (and clean your air by the same token) but if you want to up the stakes a bit, you can look into taking a "biophilic design" approach. This building concept aims at increasing "connectivity to the natural environment through the use of direct nature, indirect nature, and space and place conditions." 
Pragmatically, you'll be turning to natural, earth-friendly materials, such as cork, sustainable wood, rubber and bamboo, but also natural patterns, colours, textures and finishes; you should also be looking at maximising natural light and quality airflow.  Not only this approach looks beautiful, but its health benefits can be felt almost immediately, boosting concentration and reducing anxiety. That's the power of the great outdoors for you!
#2 Backyard kitchens & bars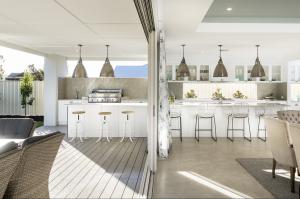 Backyard kitchens and bars are on the rise! There's something very Aussie about cooking outside, with our humble BBQ truly becoming a national cultural icon. In the last few years, Australians seem to have developed a genuine enthusiasm for a more elaborate gastronomy, turning us into budding gourmets and aspiring chefs.
While the lockdowns have affected our ability to eat out, many of us have upped their home cooking game in an effort to make up for temporarily closed restaurants.  When entertaining at home, having to stay inside cooking and mixing drinks means you're missing out on half the fun though, so a weatherproofed and well-designed kitchen/bar means you're still part of the action.
With a covered patio and outdoor patio blinds, no more "lonesome grumpy chef in the kitchen" scenario: you're well on your way to turning your backyard into the place to party. But don't worry, this doesn't mean sacrificing the open-air nature of the backyard Aussie BBQ: just retract the blinds (and if you've got an eclipse roof patio, open up your louvres) and Bob's your uncle!
#3 Home gardening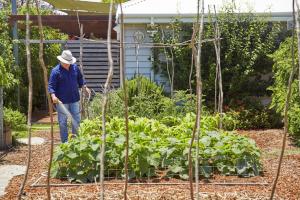 With Aussies spending more and more time at home, home gardening is getting seriously popular across the country (and for that matter, the world)! 2020 saw a "coronavirus gardening" global boom, with people becoming instinctively aware of how good gardening is for the heart and soul. Digging hands in good dirt really is a great way to manage stress and to enjoy the feeling of nurturing new life. And while the average Aussie backyard is much smaller than a couple of decades ago, a compact space shouldn't deter you from practicing your green thumb: a lot of products for small, and even urban, gardening are available today. Vertical gardens and planters are among such options that can help you make the most of your outdoor space.
So whether you're installing a trellis or a wall of planters, there's a lot you can do to turn your backyard into a lush and relaxing garden oasis. With so much helpful information online, why not make 2021 the year that you rock your garden game? From composting to sustainability, veggie patches to waterwise native plants and more, gardening is a fascinating hobby with never ending areas to explore.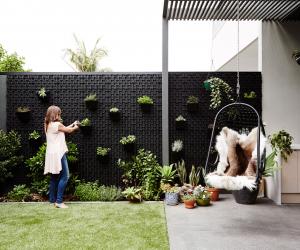 Don't know where to start? We've recently written a great piece on Waterwise Landscaping Made Easy, and we have a few other resources we'd love to share with you:
#4 Outdoor napping spaces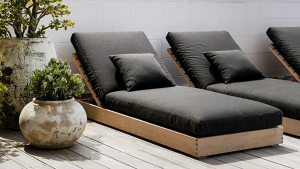 It's not all about partying: a backyard is also the perfect place to gently unwind – and what a better way to relax than on a comfortable day bed! From large day beds to small, and even outdoor sofa beds, there's so many different options and a variety of styles to match your needs and your backyard.
When you're making the big decision on what outdoor day bed is right for you; think about the material: in particular, waterproof and weatherproof are key, especially if your day bed will not be under cover and protected from the elements.  Some reliable choices are quality stainless steel, wrought iron, teak wood, rattan and wicker iron. Innovations in textiles have also made it possible to have gorgeous outdoor upholstery that can withstand exposure to humidity and UV for a long period of time. Not all products are equal, and pricing can vary dramatically between materials, so make sure to investigate what would work best for your own circumstances before buying anything. Style-wise, for the sake of keeping a good flow between your indoor and outdoor spaces, think about your home as a whole when selecting your day bed; consistency between colours, lines and/or materials will always achieve a harmonious look.
Some of our favourites include the Large Newport Daybed from Bay Gallery, the 1 seater Burleigh Day Bed from Eco Outdoors for its plush minimalism, and, for uber-luxury, the Pavilion Daybed by Cosh Living. Makes us feel comfy just looking at them!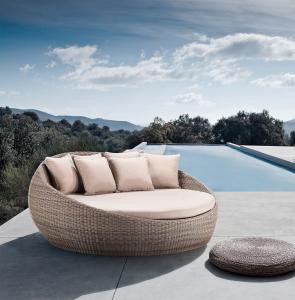 Looking for something a bit simpler, maybe with a bit of Mediterranean vibes? An outdoor hammock is easy to set up and take down, and a super comfy place to relax with a book (and maybe a cocktail fresh from your outdoor bar!) You can find some nice ones at your local Bunnings, but we have a very sweet spot for the White Zimi Macrame Cotton Hammock by Temple and Webster, while the deluxe Santai Dreamweaver Outdoor Teak Timber Hammock from Siesta Hammocks is perfect for snuggling with your paramour.
#5 Working outdoors
Your home is one of your largest life expenses, and one of the great perks of remote work is being able to really enjoy it. Even if you've got an indoor home office, sometimes it's just really nice to be able to work outside in the fresh air (while enjoying your gorgeous backyard garden, and sporadically taking breaks in that new hammock, maybe?).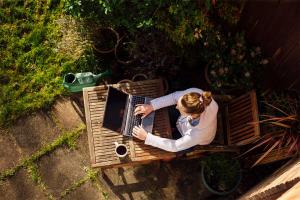 The main things you need to keep in mind are sun protection and the ergonomics of your setup, especially if you're potentially working for 8-hour days. At Outdoor World, we proudly sell a range of fantastic covered patios and outdoor blinds, helping to minimise your UV exposure and your risk of roasting in our summer heat! If for whatever reason you're not looking at renovations as an option this year, a shade sail or outdoor umbrella is a good (but not perfect) start. Regardless of your situation, remember the 80s/90s iconic message of slip-slop-slap:
Oh, the memories!
Next up, ergonomics. While your daily outdoor dining table may do the trick, a desk made from weatherproof materials and a laptop stand is a great place to start; ideally, have a chat to an ergonomics specialist about the right setup for you. Either way, don't forget a suitable chair: it's better to wheel your office chair outside than sit for hours on outdoor dining chairs that aren't designed for long-term sitting.
For some serious outdoor home office inspo, we also love this outdoor greenhouse converted into a home office; this would be an incredible place to enjoy nature year-round, and we reckon such a tranquil environment would be great for productivity too – albeit, most likely, not under our harsh Western Australian sun!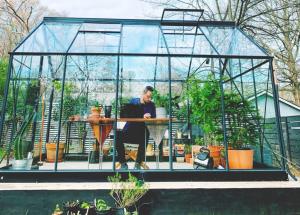 Want to see more like this? Check out 10 Inspiring Work-from-Home Office Setups.