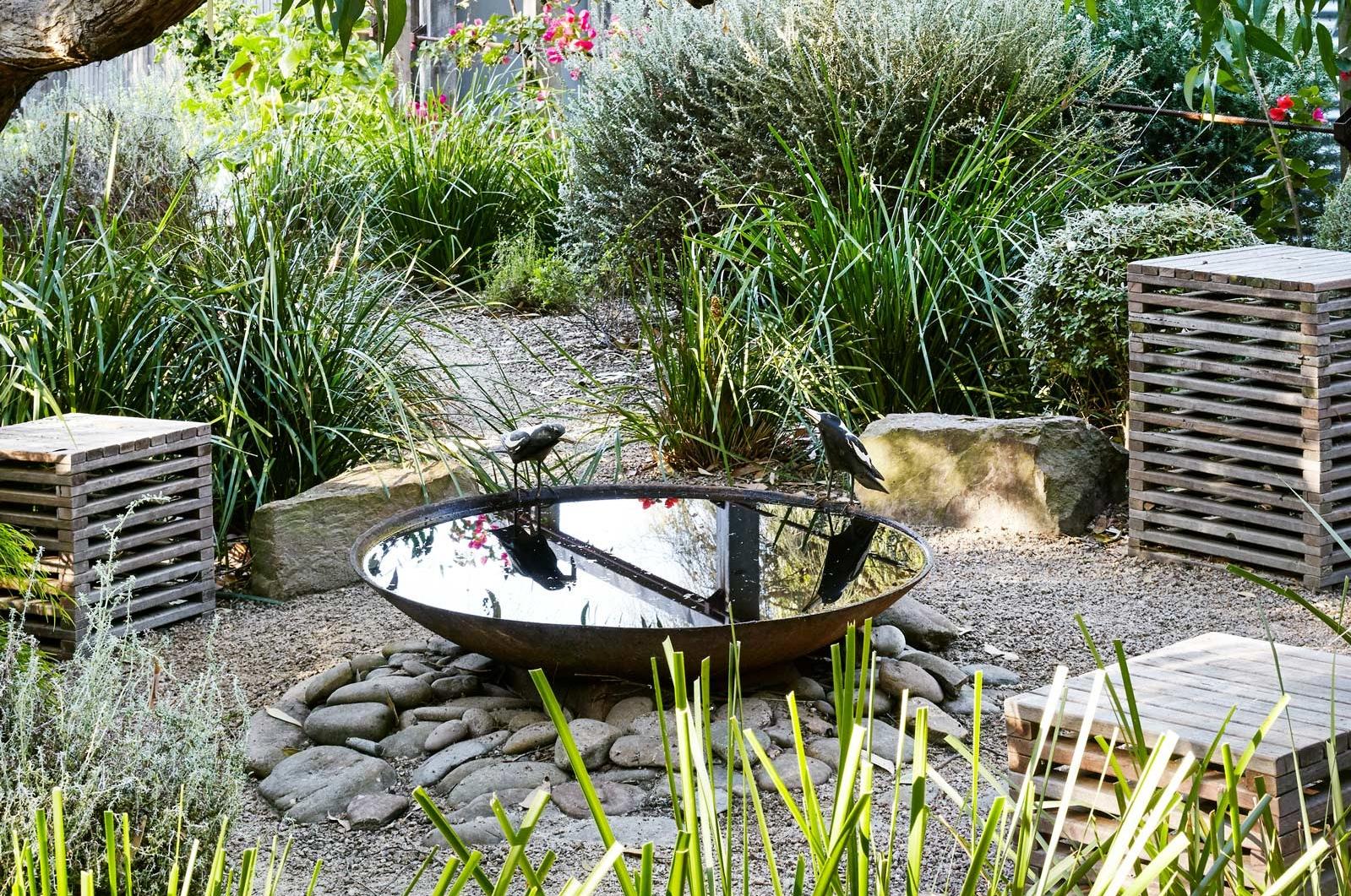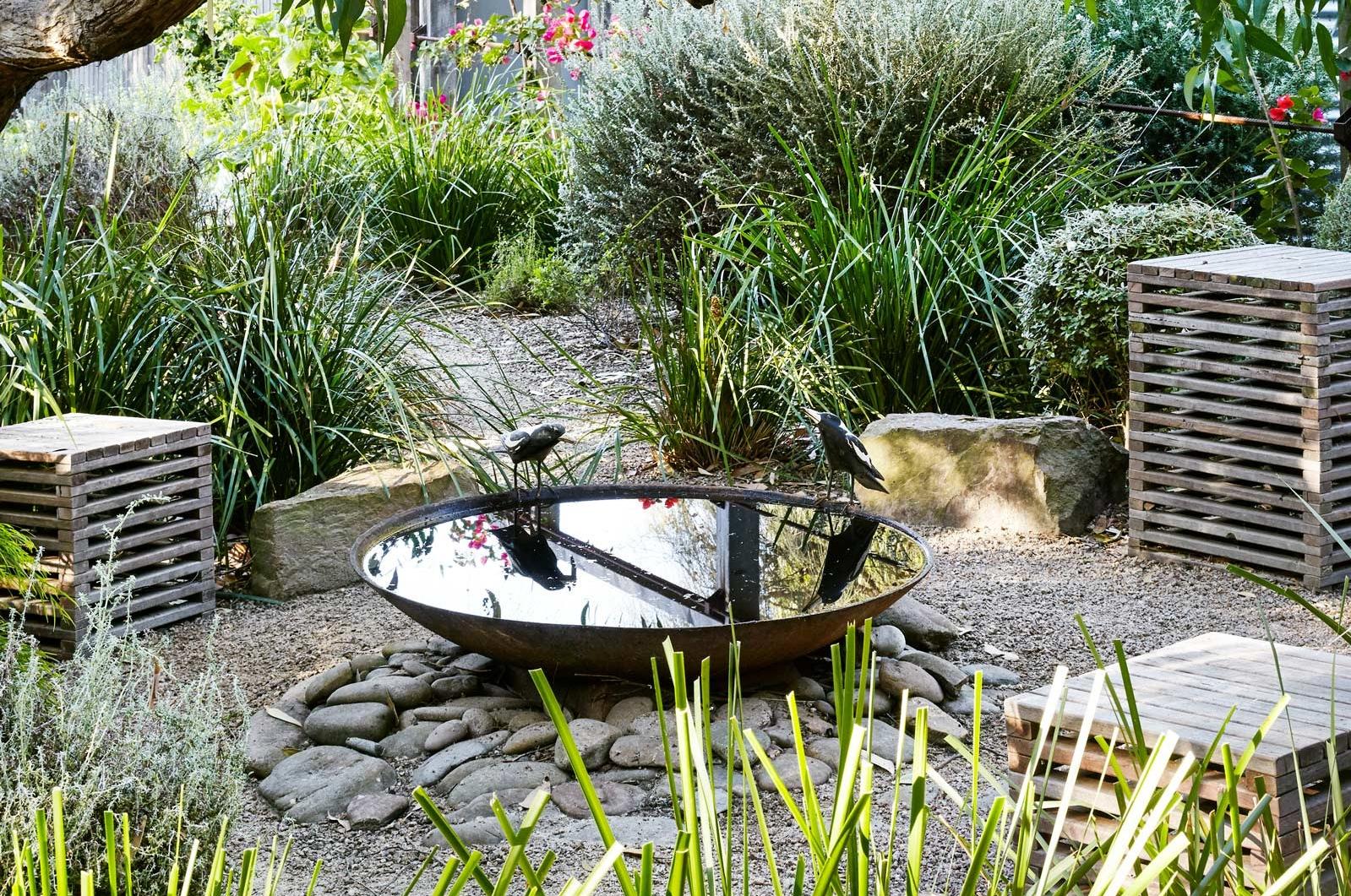 Photo: Caitlin Mills / Design: Peter Shaw
Gardening is good for the heart and soul! It's proven to have some serious benefits to physical and mental health alike, and with Western Australians spending more and more time at home, it makes sense to make your patio gorgeously green and a feast for the eyes (and maybe the tastebuds too)! From waterwise natives to fragrant frangipanis, parsley to perennials, and plenty more – your garden is a space that you can transform to be truly beautiful, and uniquely right for you.
So, what could that look like? Scouring Pinterest boards to find gorgeous home gardens is a favourite hobby for many lovers of great patios, and the Outdoor World team is no exception! Here's some fab, relatively easy and inexpensive ways to get your patio garden game on.
#1 Vertical Gardening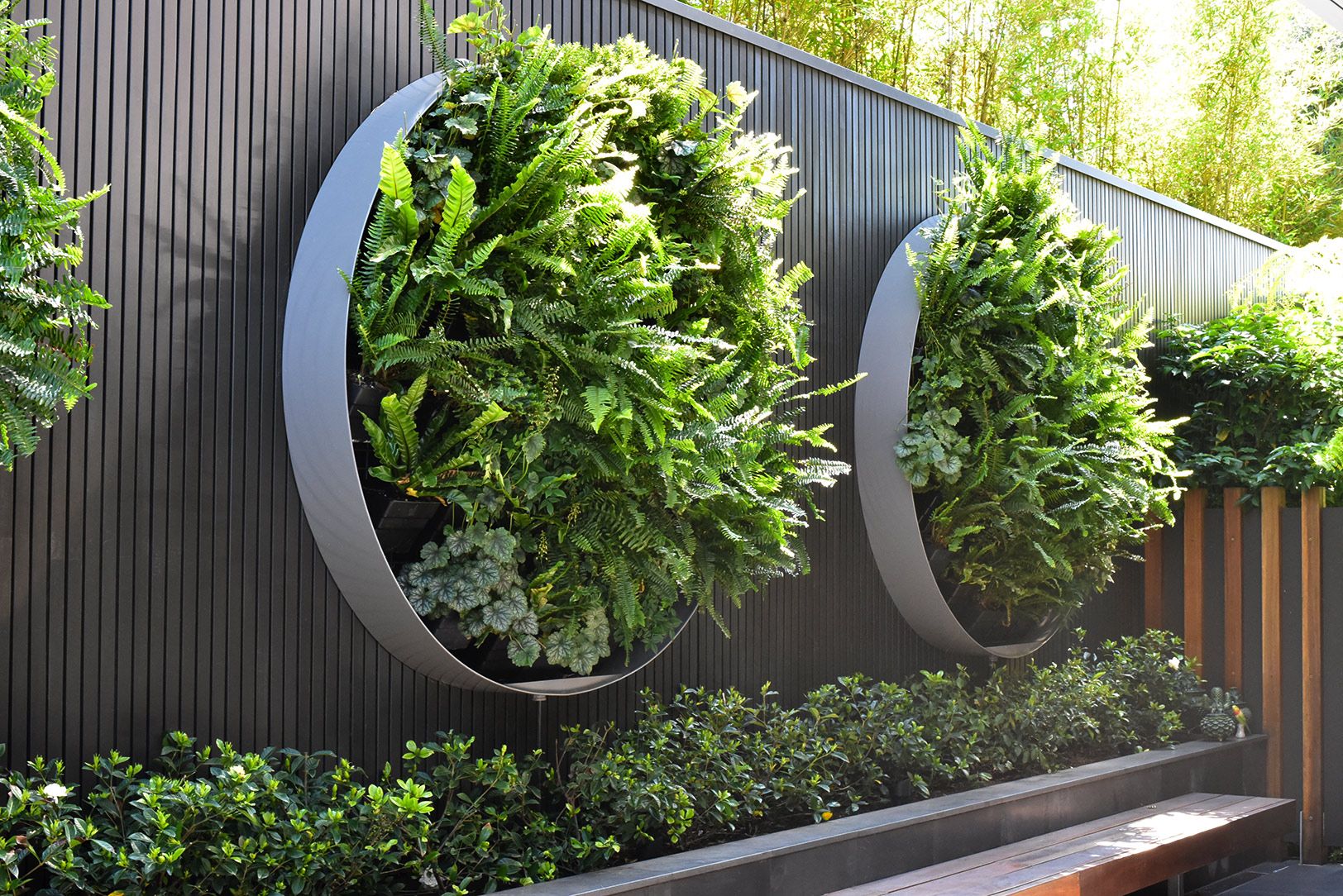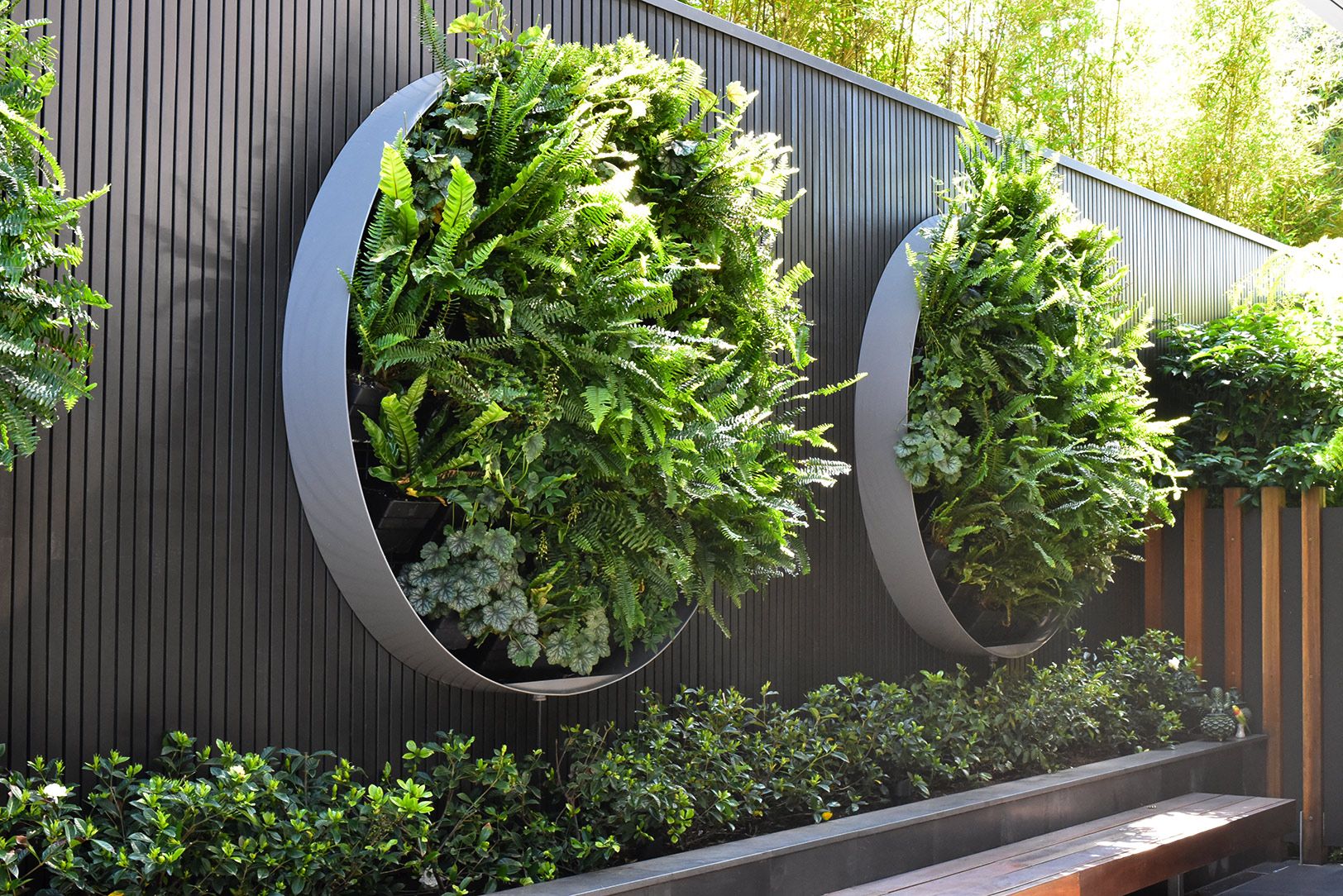 So, you're cruising the Garden Centre at your local hardware store, you've found seeds and seedlings galore, and you're fantasising about becoming the next Nigella or Jamie… but your gardening space is limited and you don't want random pots all over your patio, or you want to make more space for more photogenic plants. Well, space-saving doesn't have to start and end with going all Swedish minimalist in your indoor spaces; vertical gardening means you can grow your fave herbs – or any other plants! – in a much smaller space, and it's also a gorgeous way to create a wall of green. You can do it on practically any wall, and make space for practically any plant.
There's plenty of opportunity to get creative with vertical gardening – and don't just limit yourself to your choice of plants! You can go rustic DIY with wooden planters, or use the ultimate Aussie furniture: ever-adaptable, trusty old milk crates. They're not super attractive when empty, but when filled up with lush greenery from every side, they're plenty Pinterest-worthy. 
Fancy something a bit more elegant? We love the simple Holman Pixel Pot GreenWall Vertical Garden, the 80-pot Vicinity Greenwall complete with pump and irrigation kit, or go full fancy with local vertical plant wall designers O2 Plantwalls. Your stodgy wall can turn into something spectacular!
#2 Garden Ornaments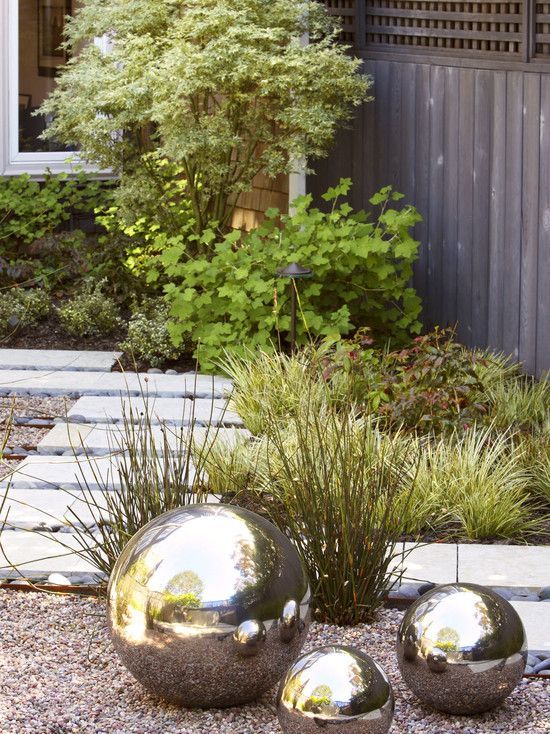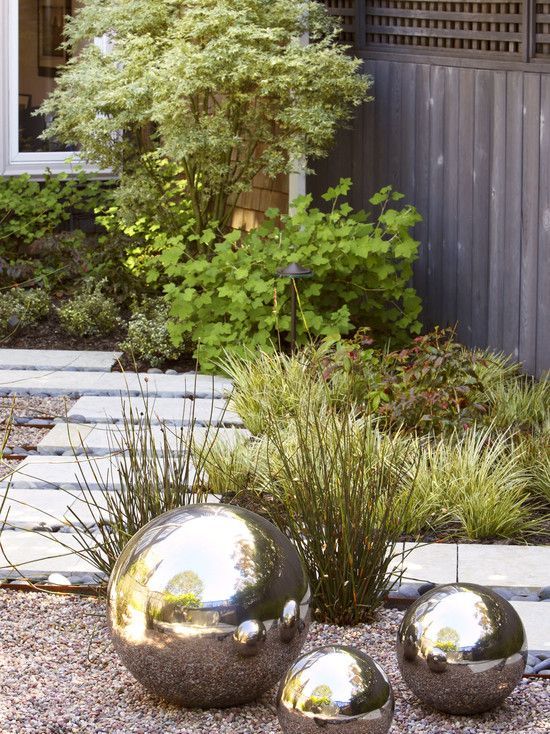 Garden ornaments are more than just decoration! They form a man-made focal point in the natural beauty of your garden, leading the eye in a particular direction. Placing is key here: think about where you want the viewer to look, about breaking up a monotonous area with a spark of excitement, surprise and magic. Choose garden ornaments that reflect your aesthetic: whether it's a pot full of flowers, a serene Buddha statue, a water feature (which will also keep the birds and insects cool in Summer) or a kitschy-cool garden gnome. You can find some quirky and unique wrought iron garden ornaments while supporting local business at Perth's Martin Jain Sculptures; or make your own garden ornaments with upcycled materials at the Garden ART workshops at Chittering Acres Art Studio. And Guildford Garden Studio has some cute, quirky pieces.
The ornaments you choose for your garden are intensely personal, but it's important to make space a consideration, especially with a smaller patio. Cute statues, lanterns, and gnome & animal ornaments are perfect for patio gardens, while larger patios give you a bit more space to play around – you could consider a vintage-chic obelisk for climbing plants, a water feature, a full-size statue or even a sculptural composition or screen made of railway sleepers or timber poles. Either way, garden ornaments are a super fun way to make your garden truly yours.
#3 Rock Borders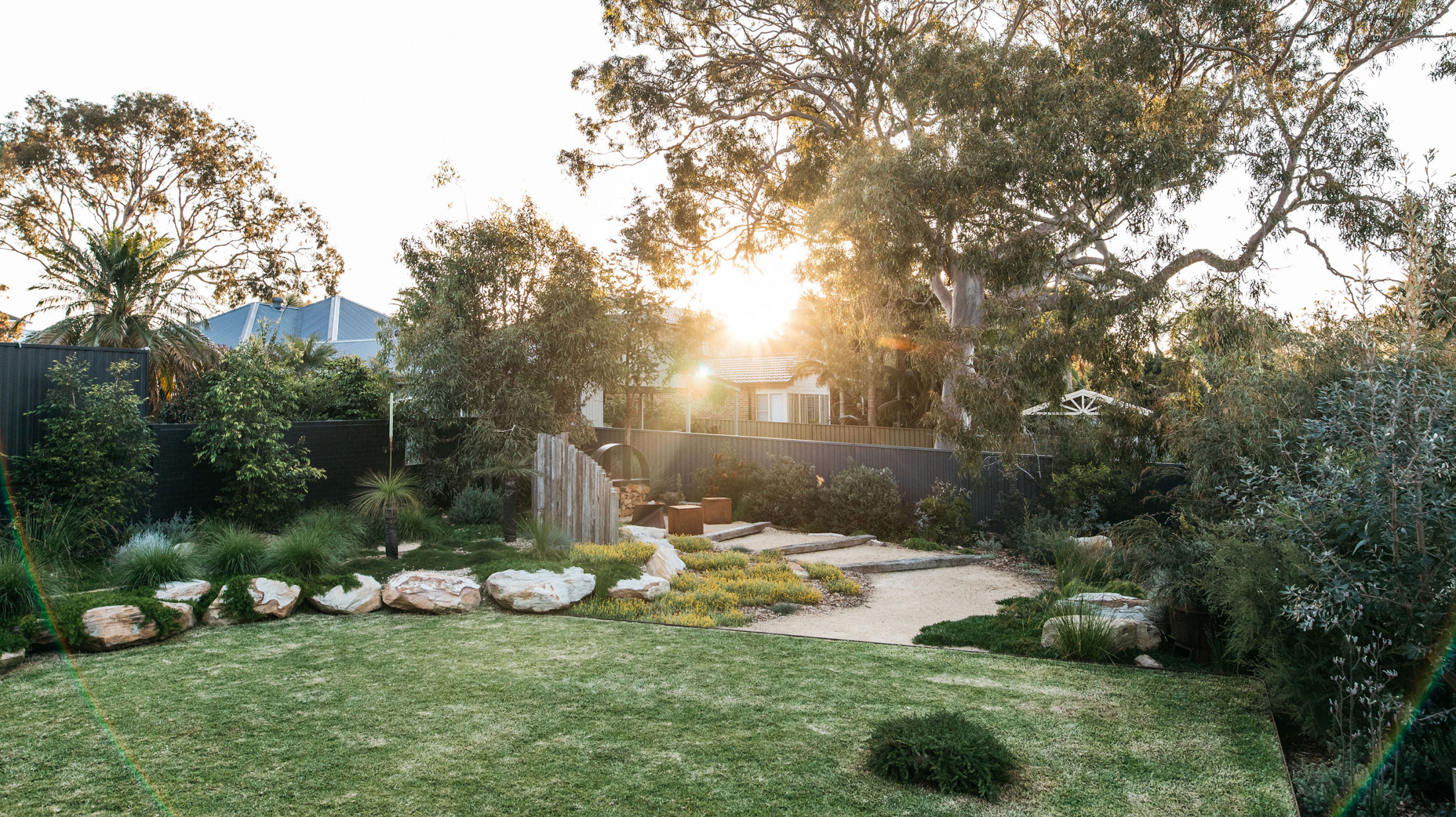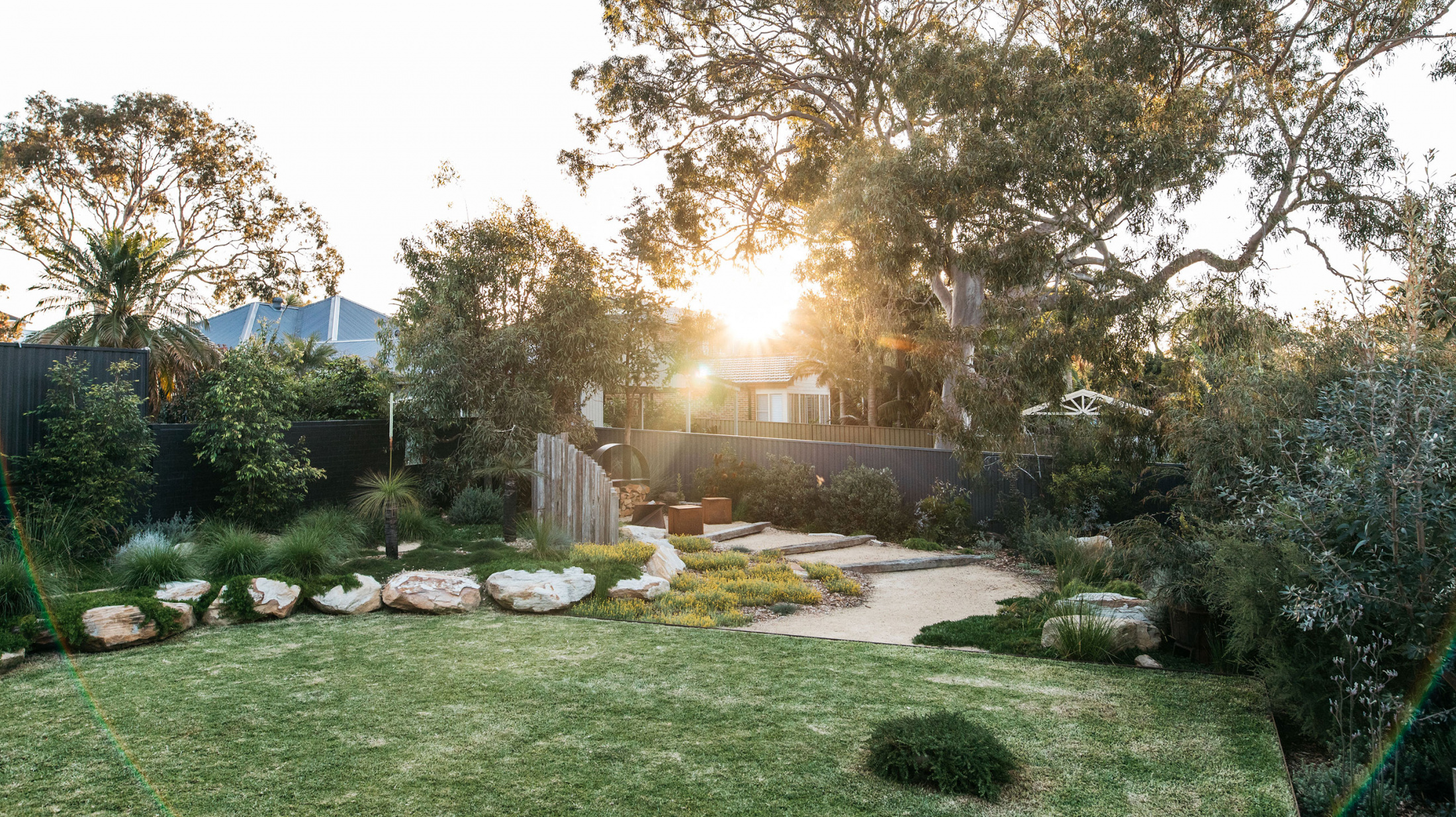 Rock borders are an affordable, gorgeous garden feature that are so easy to create! Grab matching stones or boulders, or mix it up a bit with various sizes and colours, and just dig a shallow trench and fill it up as you like it. These borders let you outline areas of your garden and remember – they don't have to be straight! A meandering path has a certain soothing quality reminiscent of a dry stream, and is total Pinterest material. Rock borders are perfect for separating garden from grass or other gravel, as edging for your garden beds, or leading the eyes to your awesome garden decorations. Best of all, it can be ready in no time flat – there's not many garden upgrades you can do this quickly to add such a boost to your backyard's look.
#4 Raised Garden Planters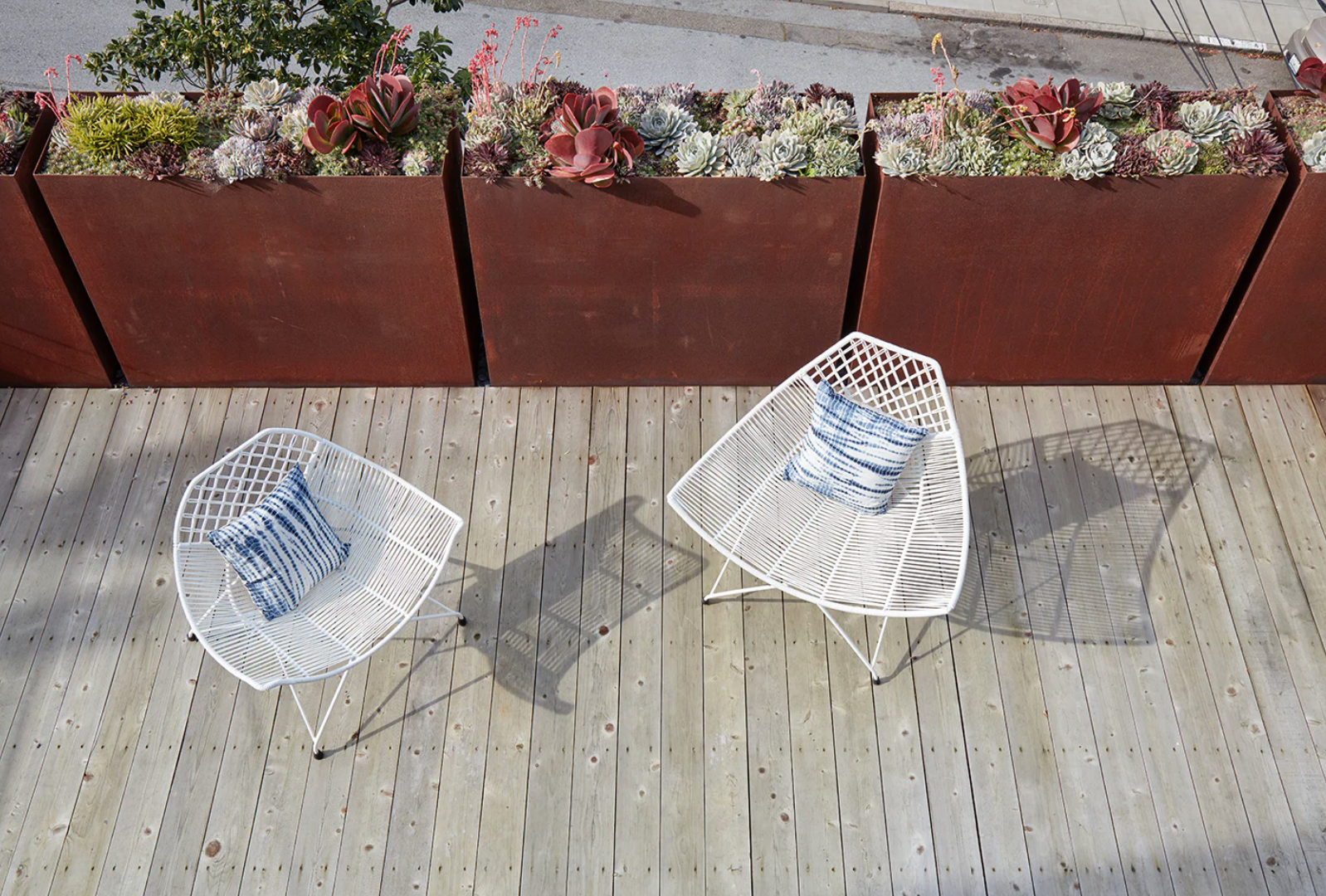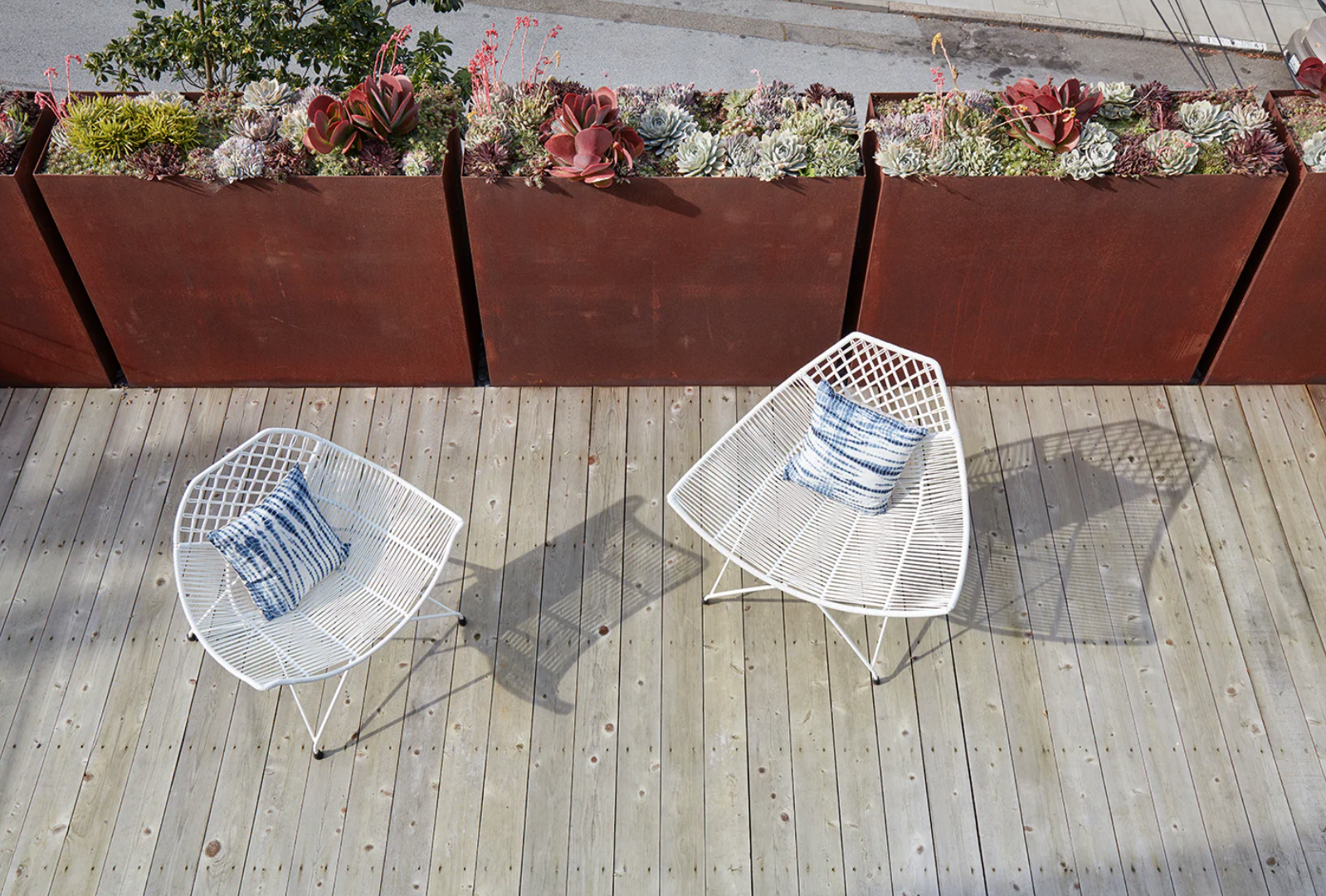 Garden boxes aren't just functional – they can be beautiful, too. By raising your plants, you're keeping them protected from being trampled by little feet and water damage during heavy rain. They also limit weed growth, you have more control over soil quality, and it's easier on your back – so many benefits! You can also extend your garden to where you want it to be, not just where there's already garden beds in your backyard – and if there isn't much in the way of garden-able space already in your backyard, this is a great way to add to it. Again, think placement: find sunny spots for sun-loving plants, or shade for plants that don't thrive in full sun. 
When it comes to Pinterest-worthiness, the look of your planters makes all the difference. They can be as basic or as elegant, as standard or unique as you like. Consider the overall look of your home and garden, but don't be limited to it. The wide range of materials and colours available today – treated timber, corrugated steel, recycled bricks, gabion cage or Corten sheets – mean that you can decide to make your garden beds a stand-out or to let it blend with the rest of the yard. 
#5 Patio Ponds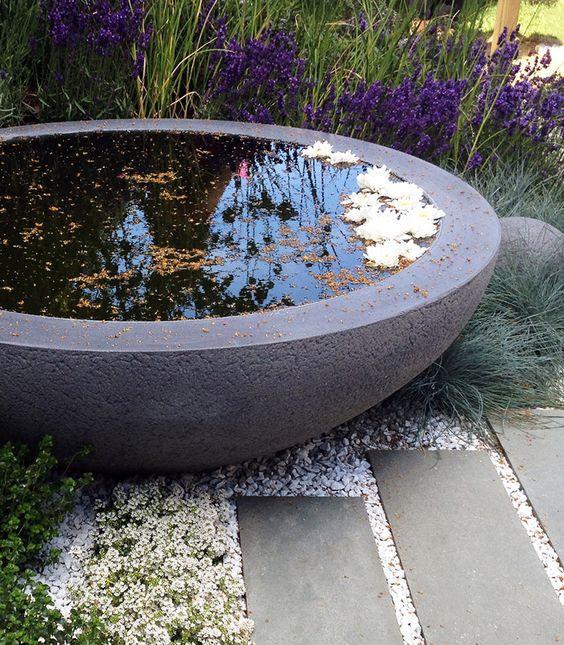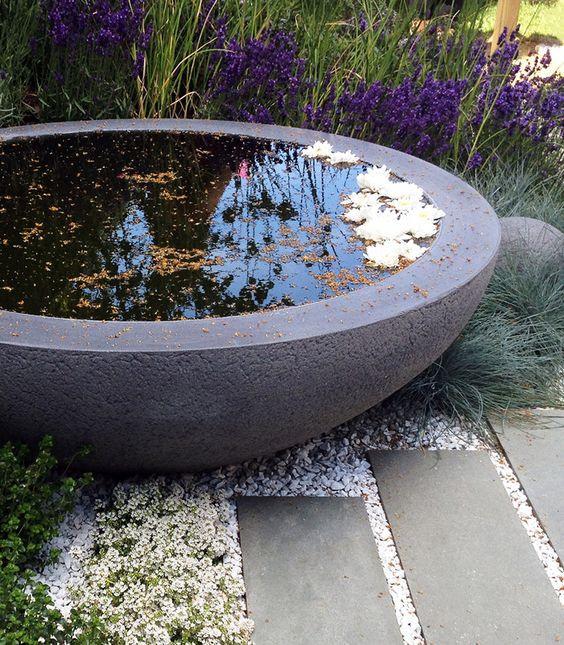 Water gardens don't have to be huge, cost a fortune to install or require liaising with tradies; with an easy-to-install patio pond, you can seriously take your patio game to the next level in mere minutes. An attractive water bowl planted with a variety of aquatic plants is seriously eye-catching, and you can even pop in a few tiny fish to make it seriously spectacular; and get Japanese-inspired with a small bamboo fountain, for the soothing sound of running water. 
We love this small, simple yet stunning patio pond from Aquascape Supplies; small enough for any backyard, but stylish enough to pull a serious punch in the garden design department.