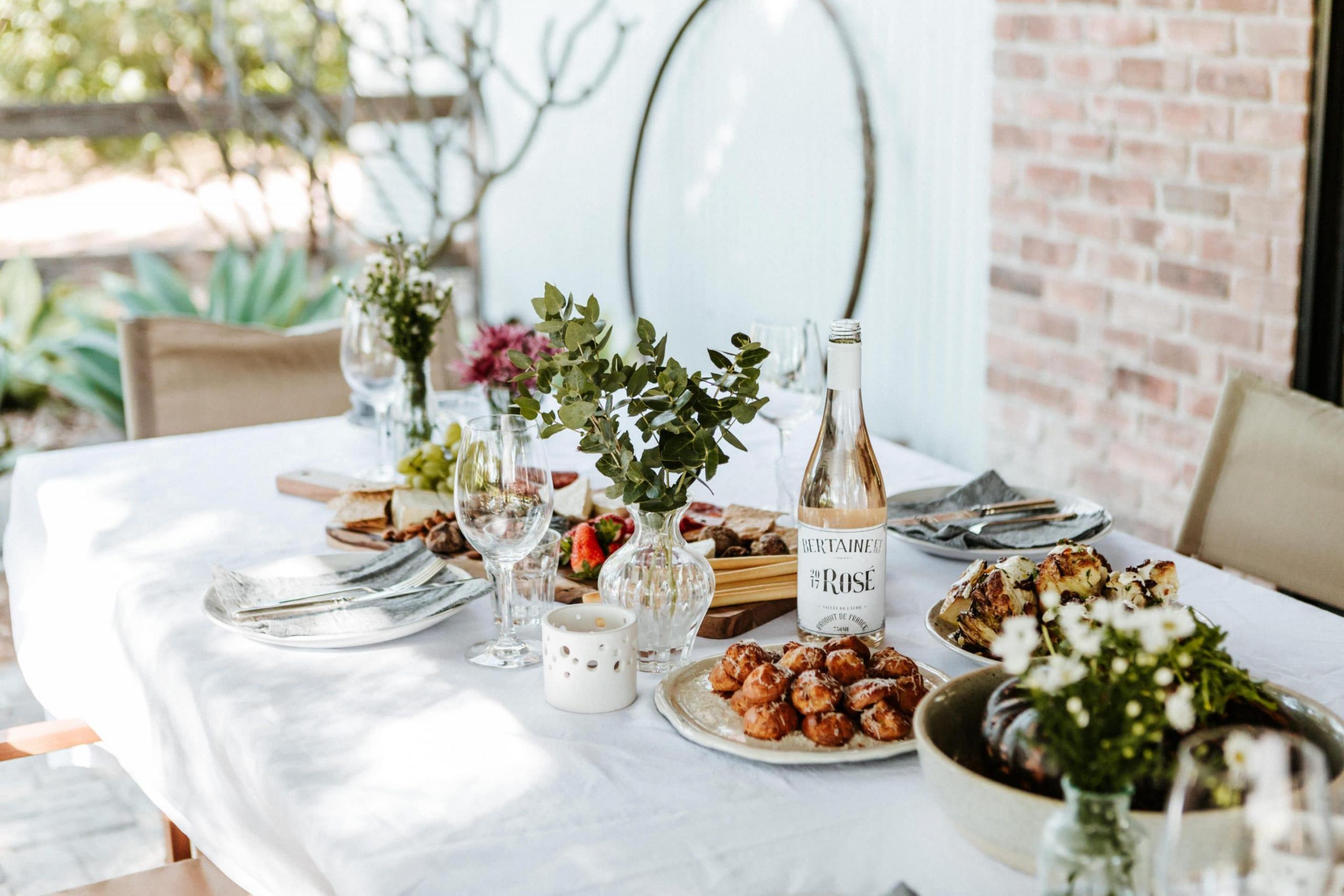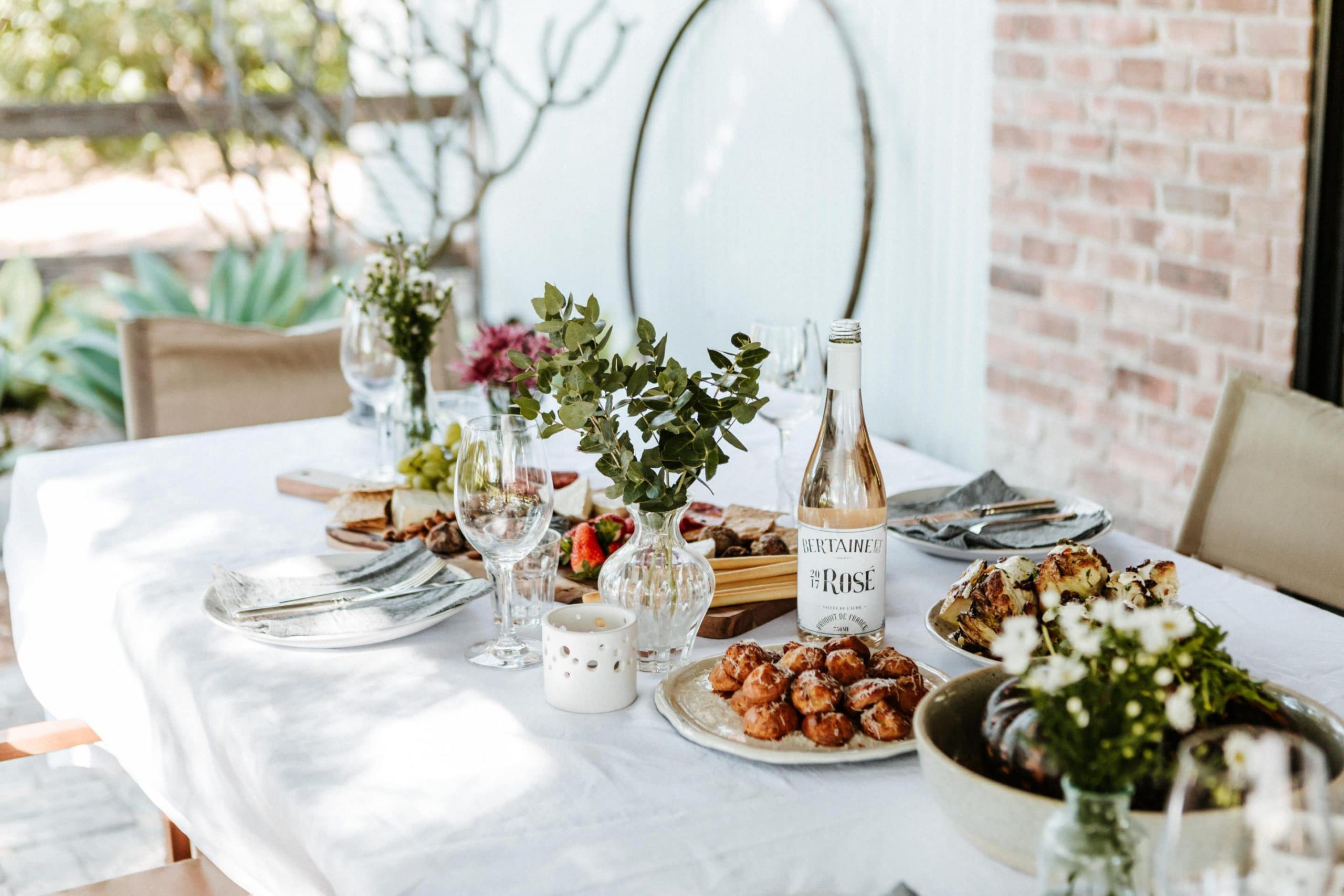 Feature Image Credit: Far Meadow Table
Ready to be the host or hostess with the mostest this summer? Outdoor entertaining is a huge part of what it means to be Aussie, and a great backyard BBQ on the patio is a perfect way to bring your fave people together and enjoy the best of summertime. But with sweltering heat on the cards for many summer days in Perth and WA (especially up north!), many of us don't get to enjoy our backyard year-round; when the thermometer pushes 35C, much of the state retreats back inside and turns on the aircon. Fortunately, helping Western Australians to create better backyards and make the most of them is what keeps us at Outdoor World loving what we do! So in light of our many decades of expertise in better backyards, here's some of our favourite tips to do outdoor entertaining even better this summer.
Bring the indoors outdoors
It's true that not all materials are created outdoor-friendly! But when you're entertaining, you don't have to worry too much about thinking durable, heat-resistant and ready to stand up to the sun and the elements: after all, your precious #bestthings won't be outside for very long. So jazz it up!
Bring outside what you normally keep outside: your fave linen tablecloth, some pretty vases, comfy cushions in a variety of fabrics, your favourite serving dishes, and so on.
But if you've got many guests, perhaps some of the tinier variety, then you can expect a few domestic disasters to happen: raspberry cordial landing on your fave cushion, broken crockery and so on. So if that's the case, maybe leave nan's best chinaware inside and focus on material that can be washed easily, or that won't bother you too much if it gets damaged.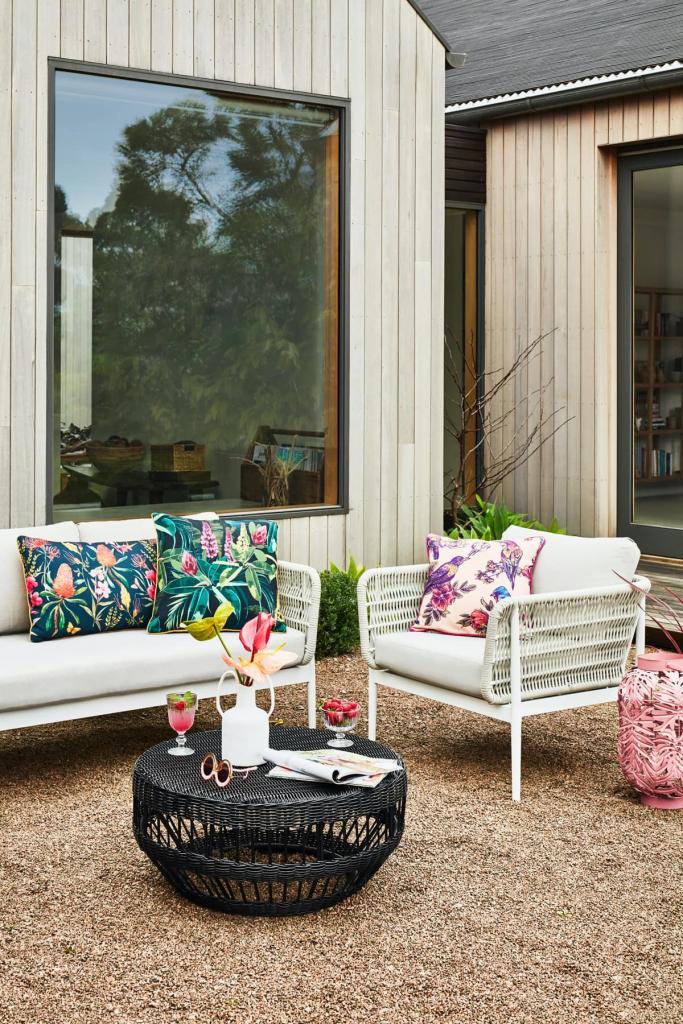 For your table settings, if you're feeding a crowd and don't have enough traditional tableware, servingware, glasses and utensils, or if you're worried about breakage, but think that disposable plates, paper cups and recyclable cutlery may look too budget, don't worry: there's many beautiful outdoor options on offer to match your look, whether it's elegant and refined or colourful and bright. So there's no need to compromise on style! If you can avoid disposable plastics, it's much better for the planet; look for durable, hard-to-break tableware and utensils that will last you for many years to come.
Keep the Mozzies Away
Avoid leaving out any standing water during your party, or at least cover it where possible. Standing water is the favourite breeding ground of mosquitos, so make sure that you keep your pool covered at night, and a week before the soiree you go around the house looking for other bodies of water to empty out and cover – from the kiddie pool to the koi pond, the rain gutters, and rainwater that's accumulated at the bottom of your plant pots.
On the day, plug in one or two outdoor fans and face them towards your guests; as you've already guessed, this is great for cooling down your patio, but it's also effective as a semi-impenetrable barrier for your unwanted mosquito guests. They're weak flyers, so even fans on low can be too much airflow for them to fly around in.
Lastly, you can build a reputation for being a truly considerate host or hostess by lighting up a citronella anti-mozzie candle and/or an electric mosquito repellent (also known as a bug zapper).
For extra brownie points and comfier guests, set up a little spot with mosquito repellent and/or anti-mosquito wipes. Look for items that are DEET-free to avoid damaging clothing and your furniture.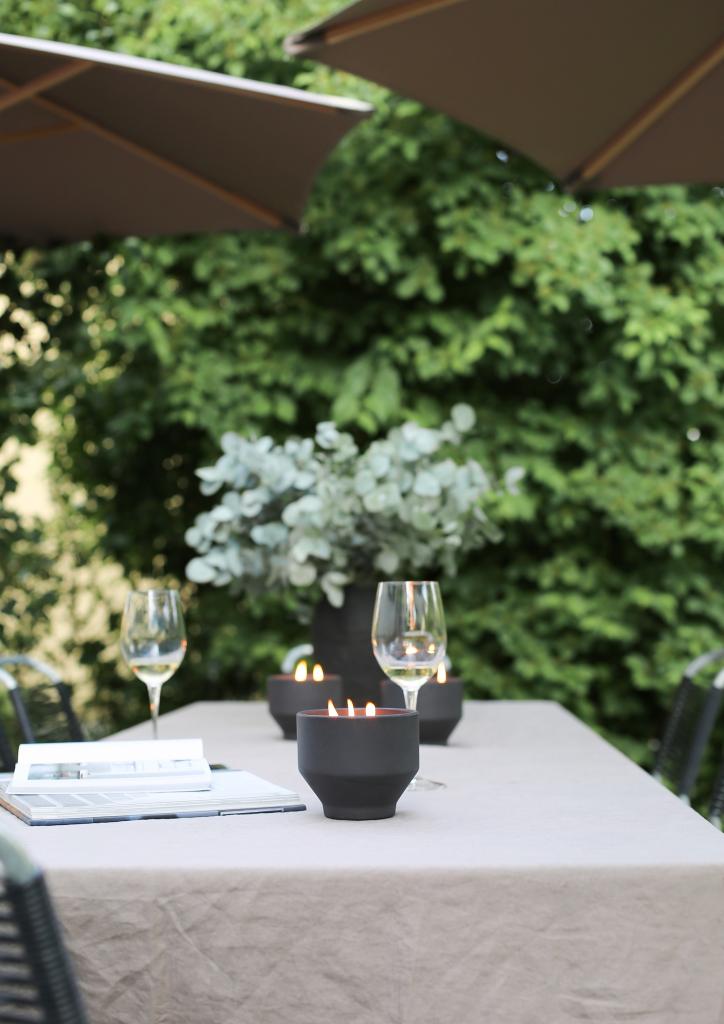 Provide heat & sun protection for your guests
Australia is called the sunburnt country for a good reason! Being outdoors in the heat of the day can be very uncomfortable at best, and downright dangerous at worse considering the hole in the ozone layer. So pop one of those massive containers of sunscreen down next to the mosquito repellent – people often forget to bring sunscreen and can be nervous about asking, so simply providing it makes things much easier.
You should also think about how you're going to provide shade to your guests, keeping in mind that the direction of the sun will change throughout the day. At Outdoor World, we've installed many thousands of covered patios which offer excellent shade and sun protection; in particular, our eclipse roof patios give you complete control over the angle of your roof, so that you can adjust it depending on the direction of the sun at different times of day.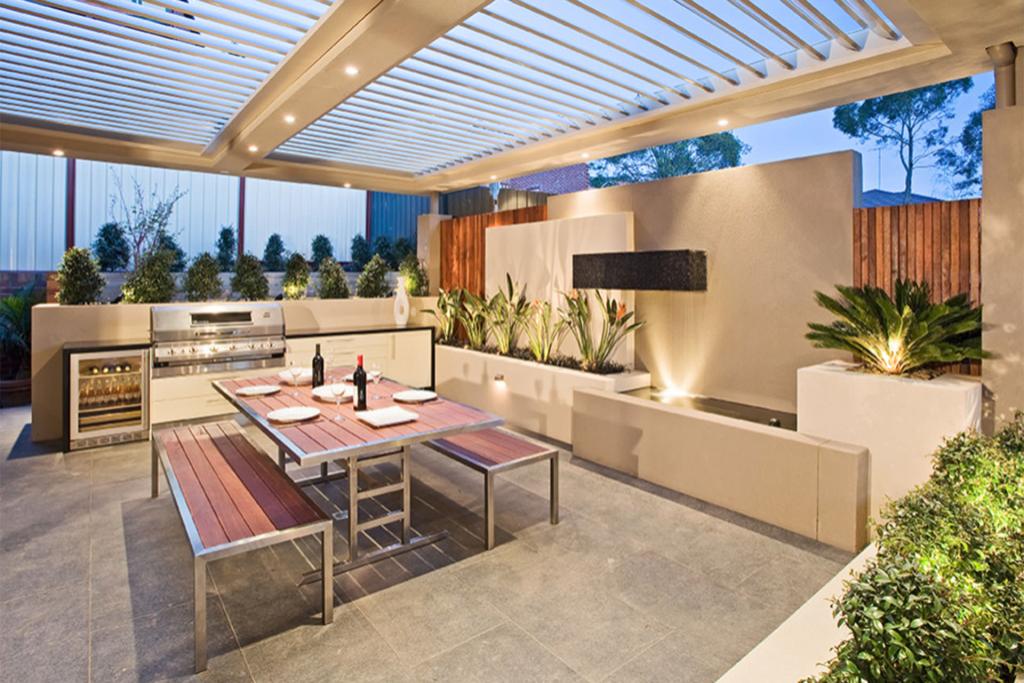 To really maximise your guests' comfort and safety, we also offer retractable outdoor patio blinds. You've probably seen these in cafes now and then and thought they were simply brilliant, and they are; they offer significant shade and heat-reduction benefits. Our outdoor patio blinds offer privacy and weather protection, with some capable of preventing 96% of wind, rain and weather from entering your patio area. You'll be spoilt for choice with our range – from heavy duty industrial strength PVC to block-out privacy screens, or mesh fabrics that won't interfere with your view.
For outdoor entertainers on a budget, there's also the option of a shade sail; however, it's important to note that protection is still minimal in comparison. As the sun changes its angle throughout the day, some areas will be more exposed to the sun than others. But it's certainly better than nothing! Crafty types with a bit of time to spare can personalise shade sails in their favourite patterns, but it's important to ensure that the shade sail is made from a suitable fabric that is durable and protects against UV.
Serve simple, cooling foods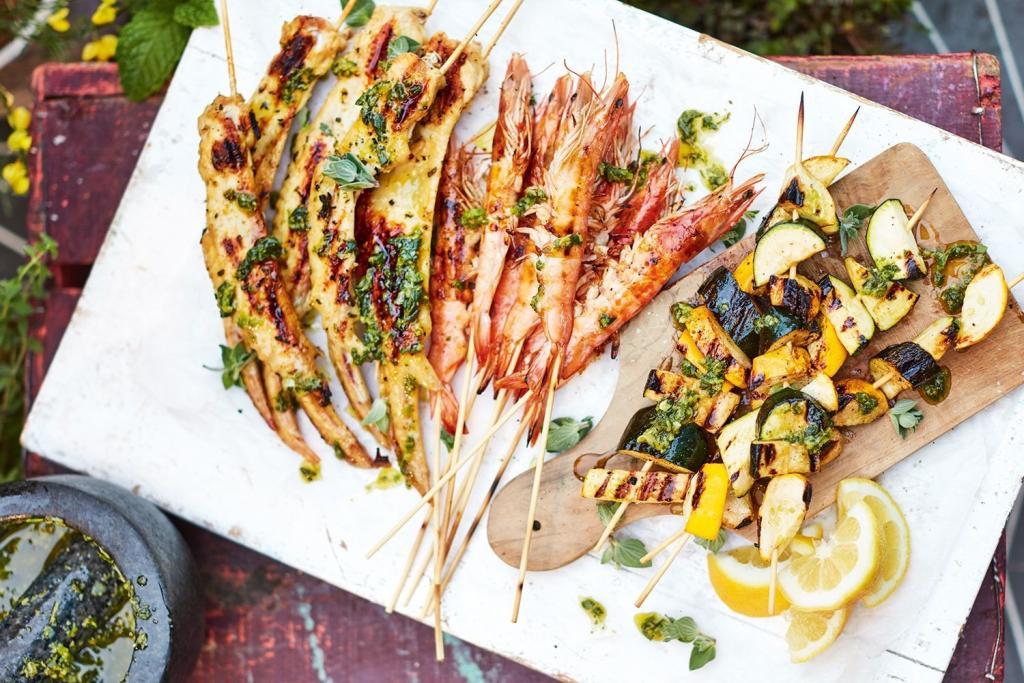 Simple is best when it comes to outdoor entertaining! Think cooling foods like fresh fruit (especially watermelon), salads, grazing boards, etc. If you're planning on something a bit more substantial, just get out the trusty BBQ! You can even pre-cook some meats and serve them at room temperature or cold for the ultimate cooling factor; cold prawns served over ice or BBQed chicken skewers that've spent some time in the fridge are even more refreshing than its fresh-off-the-barbie counterpart.
 If entertaining during the day, make sure your buffet table is somewhere shady; direct sunlight spells disaster for fresh salads and dairy dishes. Cover up your serving bowls with netting to keep away the insects and minimise the direct sunlight impact in the process.
 For drinks, refreshing is key – sparkling water and bubbly drinks (break out that Sodastream!), fruit drinks, iced teas and so on.  Make sure you've got an ice bucket at the ready! Cute vintage-looking beverage dispensers are a great way to make your drinks table shine, but really, there's nothing wrong with a good ol' Aussie esky full of ice, just like your favourite childhood BBQs.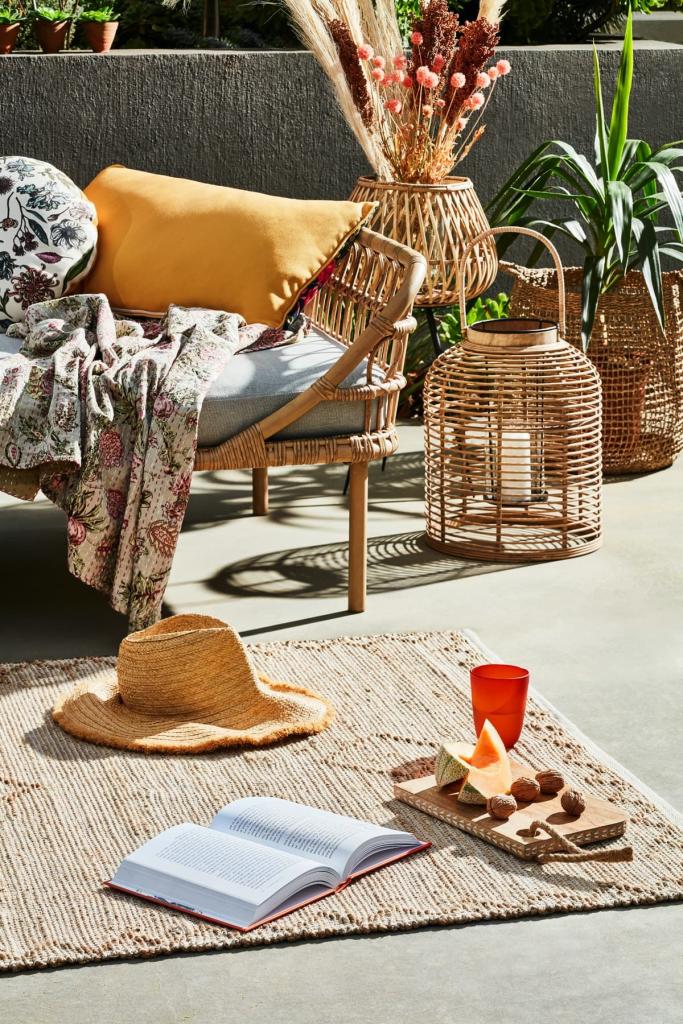 Make your guests comfortable
When you're making your patio party-perfect, don't just take a mindset of parties: think about it as a space where people are relaxing and feeling cosy and comfy. Think plenty of comfy seating; places for people to come together and meet; places for people to have intimate conversations with their new and old friends. You'll want the usual tables and chairs, of course, but if you've got a larger patio, invest in a comfortable outdoor lounge and armchairs, to which you can add a few outdoor beanbags to make a cosy zone when you have a large number of guests. And if your space is limited, pop some beanbags inside just by the backyard door for an indoor-outdoor party vibe.