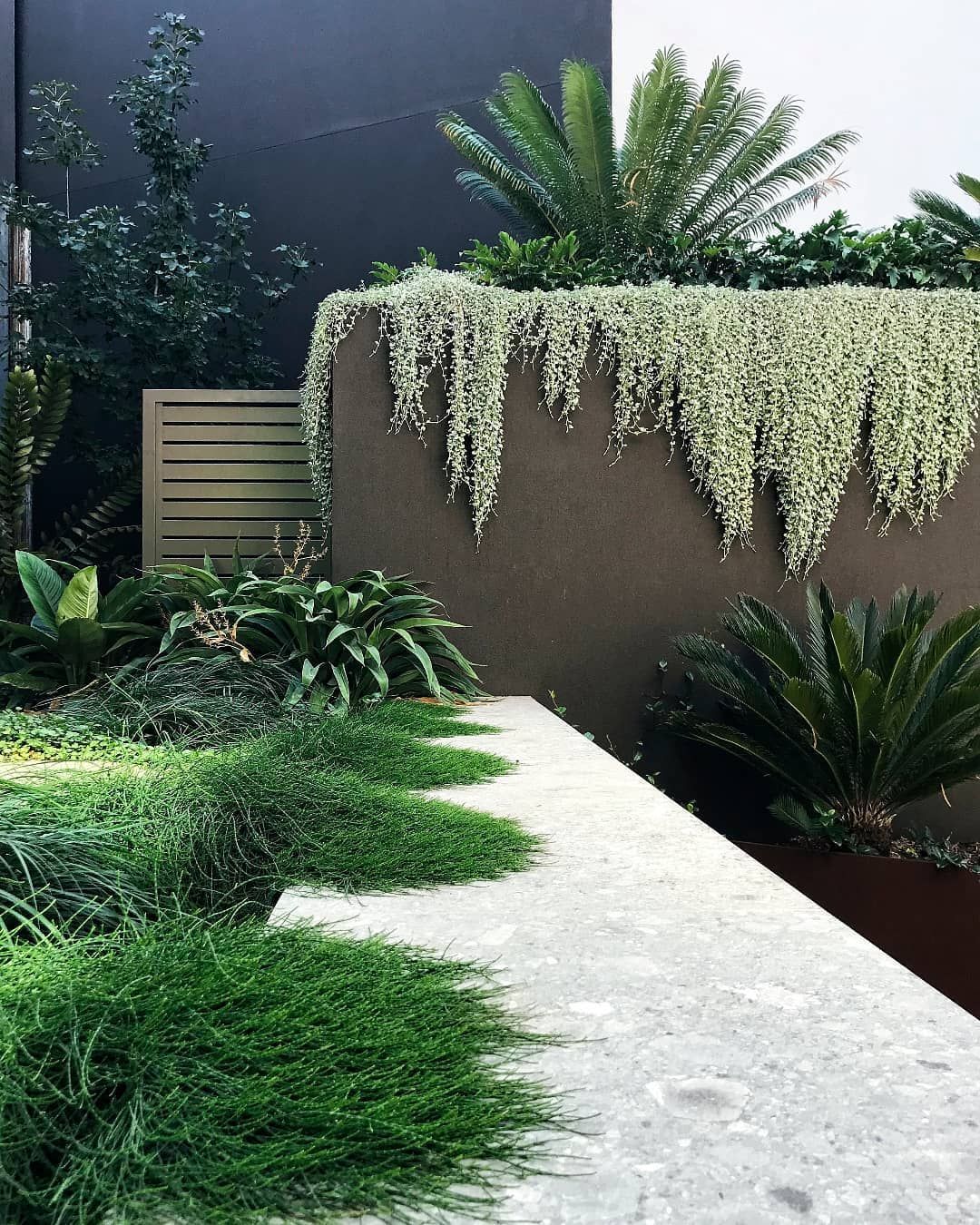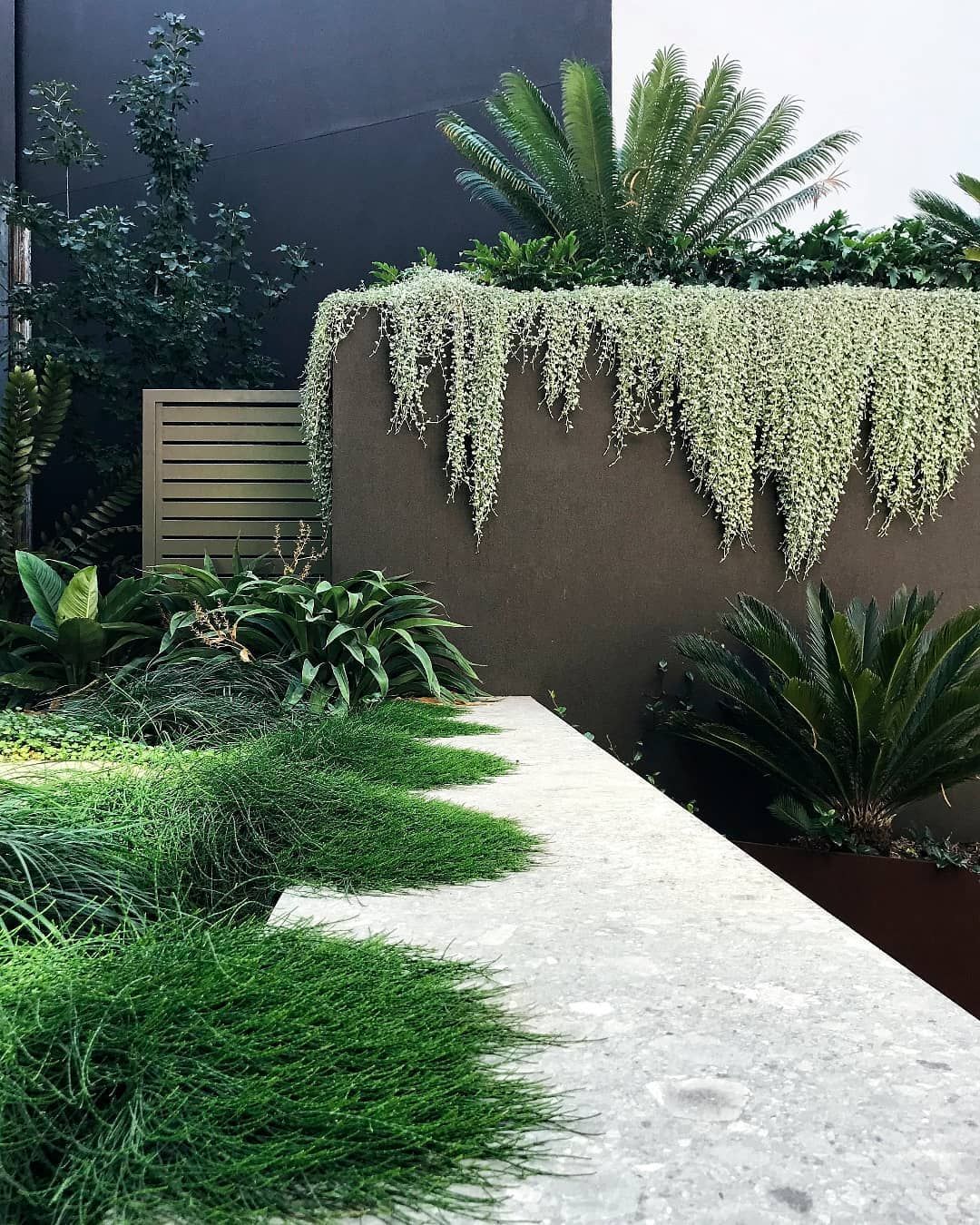 Feature Image Credit: Inside Out by Denise
Are your thirsty plants getting you down? Looking at your water bill and shuddering? You're not alone! Perth and WA climates can be harsh, and are half-a-world removed (quite literally) from the home climates of many of the plants you'll find in local gardens. Beyond that, the techniques we use to water our gardens can lead to substantial loss from evaporation; no one is keen on having their hard-earned dollars evaporating! 
Lastly, we're already experiencing less water availability due to climate change, and from large companies to residential homes, changing the way that we use water to adapt for the future is a shared responsibility for future generations. According to the Water Corporation, WA households use more than 40% of our water in the garden. Choosing to go waterwise means reducing your carbon footprint, saving money and less stress for you keeping your garden lush (or, for that matter, alive!)
There are many ways that you can save water in your garden, from waterwise plants to various specialists and products that can help. Here's our handy guide to getting wise about your water.
Water-Saving Sprinklers and Irrigation
Not all sprinkler systems are the same! In fact, they have a variety of watering rates, so it's important to establish what settings are best for your sprinkler system. The Water Corporation offers in-depth information on sprinkler run times for various types of sprinkler systems (including rotary, pop-up/fixed, gear drive rotator and dripline sprinklers), as well as keeping you informed about how your sprinkler run times should be adjusted depending on the season.
They'll also explain to you how to test your sprinkler application rates, and work out how efficiently your irrigation system is operating; all with handy explainer videos to make it simple to understand and put into practice.
Garden Design
A waterwise garden design with zones based on the watering needs of your plans is called "hydrozoning", and it means that you can set your garden up with irrigation stations delivering the right amount of water to the right plans. For example, one zone could be for high-demand water areas (like veggie gardens) that may require daily watering; another zone could be for medium-demand water areas (like ornamentals) that can be watered twice a week, and another could be for minimal-demand water areas (like established natives) that may only require hand watering when it gets hot.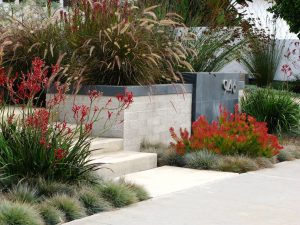 The area you live in Perth or WA can also impact your garden design – check out the Water Corporation's info on popular garden designs for Perth & South-West, Mid-West and North-West.
Some garden designs you could adopt include:
Native gardens – perfect for our climate! Choose plants like Eucalyptus 'Snow Queen', Kangaroo Paw, and the colourful Grevillea Tenuiloba for a garden that's true-blue WA.

Coastal gardens – choose plants that can thrive in coastal conditions, like native rosemary, the Rottnest tea tree, and the Dianella 'Little Rev'.

Cottage gardens – if you're looking for the traditional English garden look, you can still be waterwise with careful plant choices. Check out the eye-catching flowers of the Salvia 'Electric Blue', the claret colours of the ornamental plum, and the white star-shaped flowers of the NZ Rock Lily.

Desert gardens – for a more contemporary look, or a mid-century inspired one, look no further than Palm Springs for your garden design! Think sculptural succulents and cacti that can withstand the driest and sandiest soils. Agave is a popular choice as it thrives in WA, but don't limit yourself to that: look for a variety of plants of different heights, shapes, colours and textures, for a truly dynamic look. Although desert plants are tough, be careful to acclimate your plants first before planting in full sun: even cacti can get sunburnt in WA!
Improve Your Soil
Large parts of our state have sandy soil, which doesn't retain much water or nutrients and can result in a lot of dehydrated, malnourished plants. Good soil is the basis of a healthy garden, and helps your plants to soldier on during the drier months. You can improve your soil when you're planting by mixing soil improver with the top 30cm of your soil, or apply soil improver to the top of your existing garden by spreading the garden with a layer of organic matter such as compost or soil conditioner.
You can also greatly reduce water loss through evaporation by using a waterwise mulch, as well as improving the soil and even the appearance of your garden.
Finally, it's also a great idea to apply a soil improver including a wetting agent at the start of the winter rains and in early summer.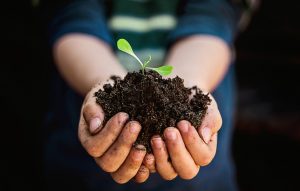 Lawns, done better
A low-maintenance lawn, installed and maintained properly, can save on your water bill while helping to save the planet (and save you a whole lotta time, too!) 
Watering in the early morning or in the evening helps you reduce evaporation, so that the moisture soaks into the roots and is available to your lawn throughout the day.
Various types of grass are more waterwise than others, for example Kikuyu and Zoysia Grasses. And instead of the usual green grass lawn, you can also considering using other ground covers that are more water-wise, particularly in areas of your lawn with little to no traffic.
Water tanks
Did you know that a roof area of 100m2 can collect a whopping 50,000 litres of water per year? With a large-enough water tank plumbed for both internal and external, drinking and non-drinking uses, a water tank can supply up to 20% of household water needs. This can save on your water bills and help combat water shortages – win-win!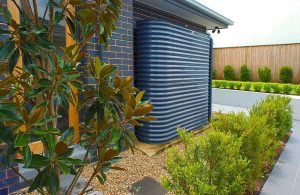 The team at Outdoor World are expert at supplying and installing water tanks, helping you to stay waterwise for many years to come. Our series of water tanks are built tough with genuine Australian BlueScope ZINCALUME® steel and are available in the full range of COLORBOND® colours. Tanks range in size from 26,000 litres up to 365,000 litres, and have reinforced food grade 5-layer polyethylene liner to keep your water fresh, making them ideal for both rural and residential applications. 
Established for over 25 years and backed by a 20-year conditional warranty, a Kingspan Rhino water tank from Outdoor World is the ideal solution for your rainwater harvesting and bore water storage needs.
Want to know more? Get in touch!
The Outdoor World team is all about helping the people of Perth & Western Australia to make the most of their backyards, so keep an eye on our Ideas and Inspiration section for more posts like this.