Winterproofing Your Outdoor Living Spaces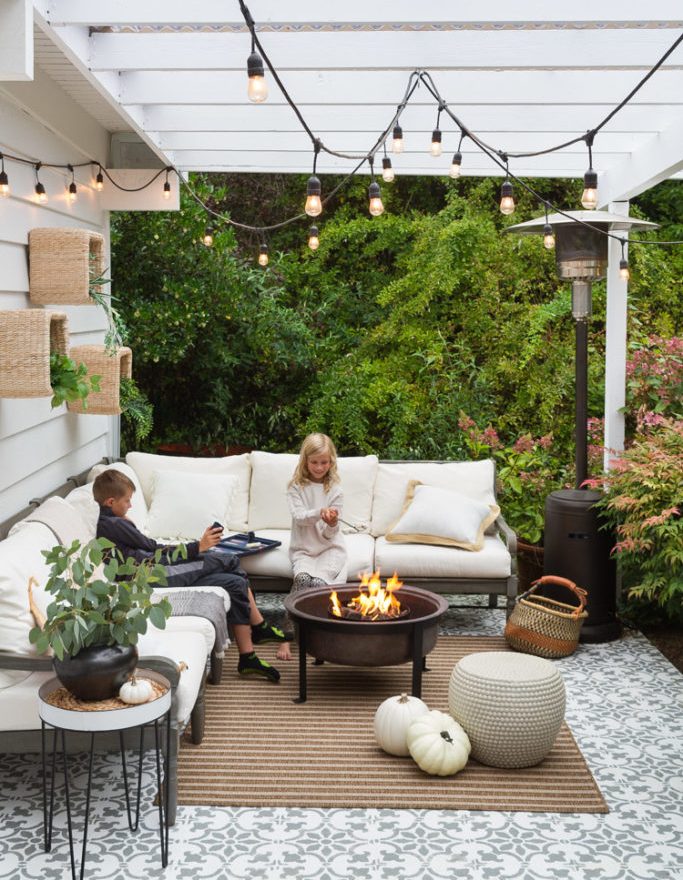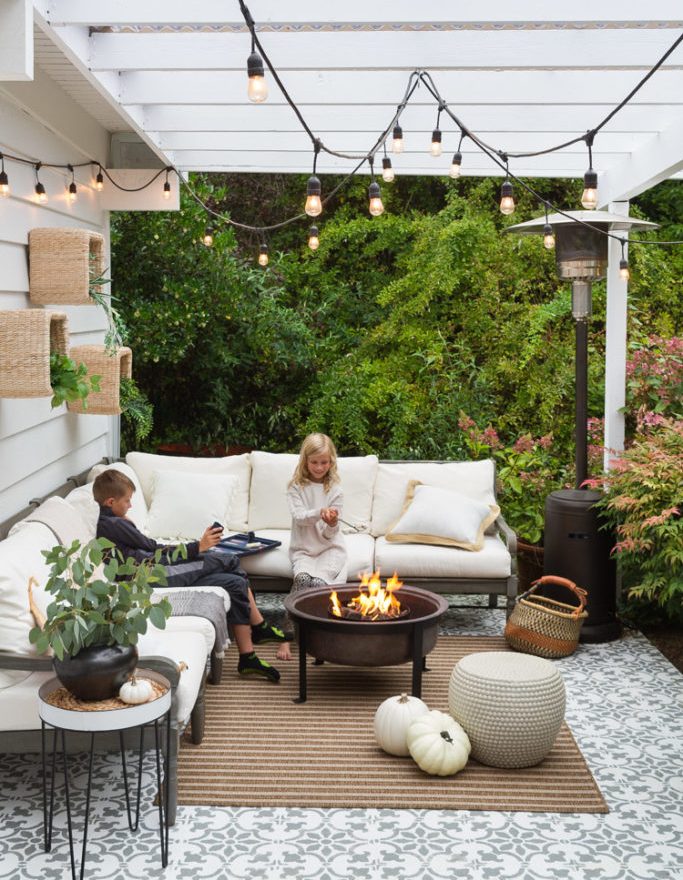 Credit: Zevy Joy
Missing the balmy summer days spent on your patio? Stuck inside with a bad case of the wintertime sadness? Has your granny flat, she-shed or man-cave become more like a freezer space? The good news is, with a bit of careful winterproofing, you don't have to retreat into the house – it's time to get your home improvement hat on, so you can carry on your outdoor lifestyle year-round.
Winterproofing, also known as "winterising", is commonplace in many locations around the world – and even though Perth winters certainly don't get Canada-level chilly, for example, we can learn a lot from how people in colder climates make their outdoor living spaces liveable. We don't deal with snow blizzards, but we still have an important shared problem: keeping that cold air out!
Here's some great tips for winterproofing your outdoor living spaces, so they're more igloo and less eek.
Patio heating and insulation
With one in two Australian homeowners using their outdoor space for entertaining, it makes sense to carry on making the most of our backyards in winter! But exposed spaces = chill factor. 
Fortunately, there's some easy ways to get around this. First of all, many people don't realise that your patio can be enclosed, thanks to outdoor patio blinds, which are capable of preventing up to 96% of wind, rain and weather from entering your patio area. Combined with an outdoor heater (like you'll find for sale at hardware stores, and have probably snuggled close to at restaurants), it's a powerful combination for keeping those warm patio nights going on all year round. There's many different outdoor heaters available – electric, gas or even infrared heaters in the ceiling – so you're spoiled for choice!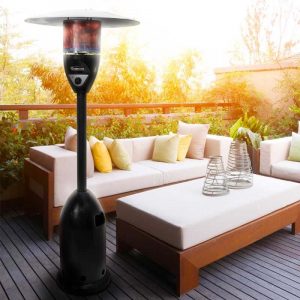 You can also keep your outdoor living space comfortable all year round with insulated patio roof panels to keep your patio cooler in the summer and warmer in winter. At Outdoor World, we're proud to stock SolarSpan® insulated patio roof panels for your flat roof patio, gable roof patio, or hip end patio. These panels not only look fantastic, but they offer the combination of roofing, insulation, and ceiling in one simple product – win-win!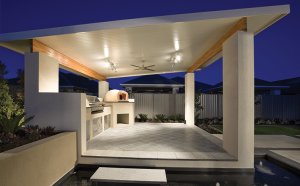 Winterise your shed
Whether it's a workshop, a man-cave, a she-shed or a studio, it's wonderful to have a spot where you can get away from it all and do the things you love. But you shouldn't have to freeze through winter to do it! There's a few things you can do to make your shed comfier year-round, including installing insulation (which can be as simple as sisalation paper), getting double-glazed windows, putting weather-stripping in, and even the good ol' draught-stopping door snake.
Figuring out what spots are letting in cold air is easier than you might think: close the door of your shed and run your fingers around its border. If you feel air leaking through, it's time to apply weather stripping. You should also check the bottom seal on the garage door; if it's worn and beginning to crack or tear away, then just grab a replacement from any hardware store. Easy!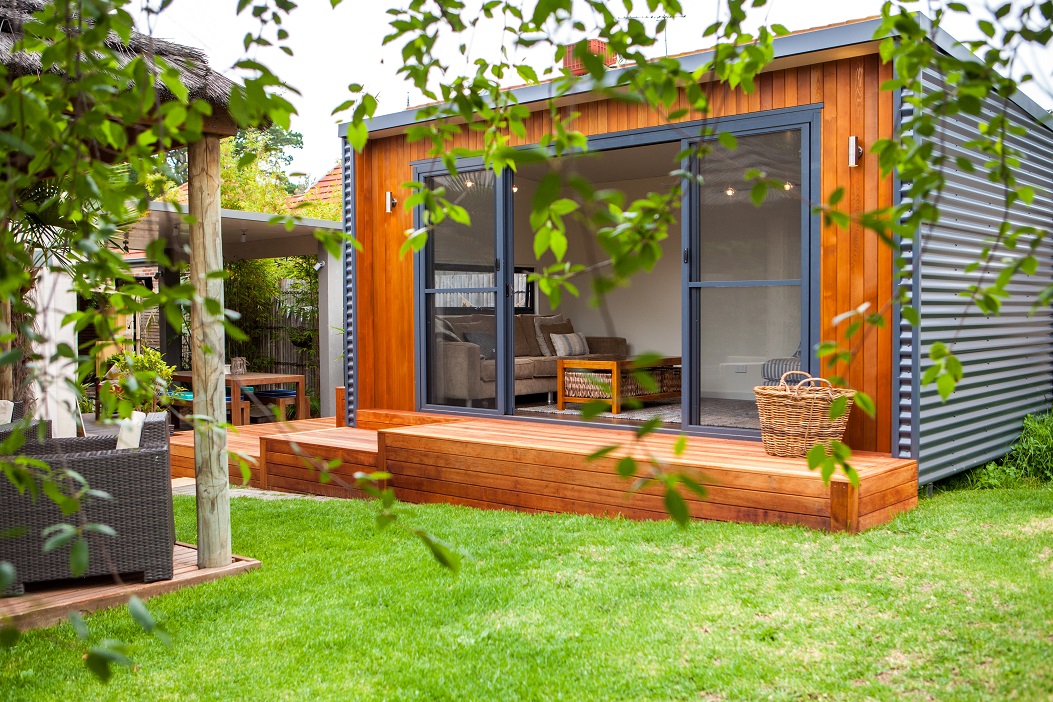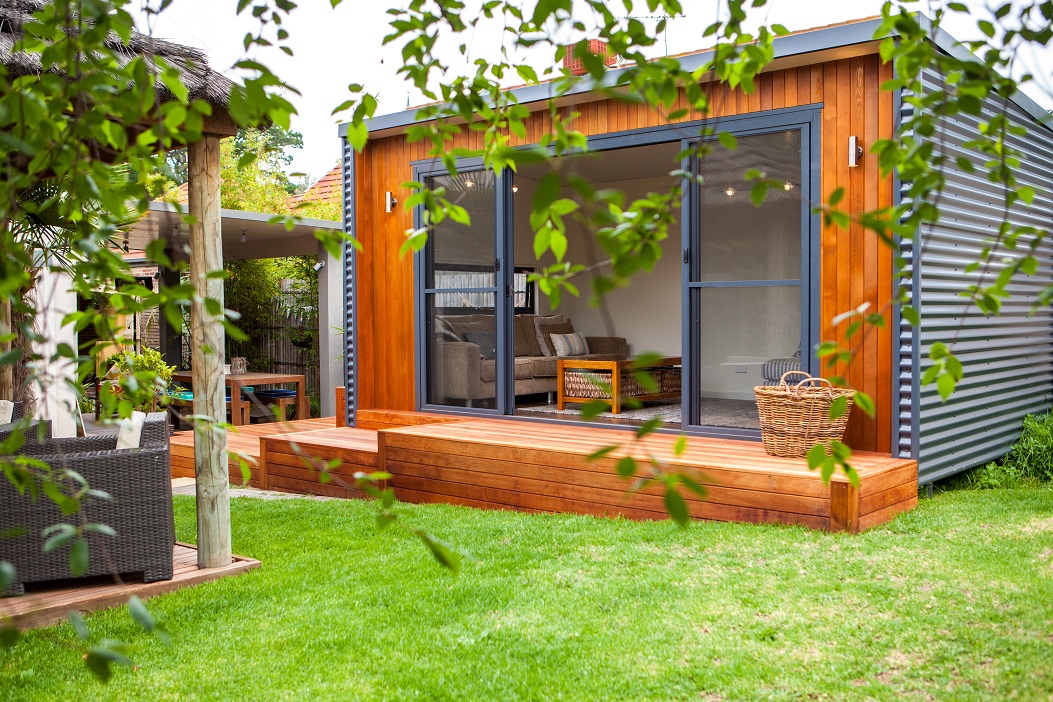 Of course, if your shed just isn't up to task, it may be time to consider an upgrade – Outdoor World's fantastic range of custom sheds & workshops and granny flats will revolutionise your backyard.
Light up your winter
With the sun setting earlier in winter, many of us find ourselves retreating indoors where it's nice and bright. But lighting up your outdoor living spaces is a pretty easy job that makes a big difference! From solar lights you can simply push into the soil, to fairy lights you can string over your patio, or beautiful lanterns. For light, warmth, heat and wintertime BBQs, you could even install a fire pit – an entertainer's dream!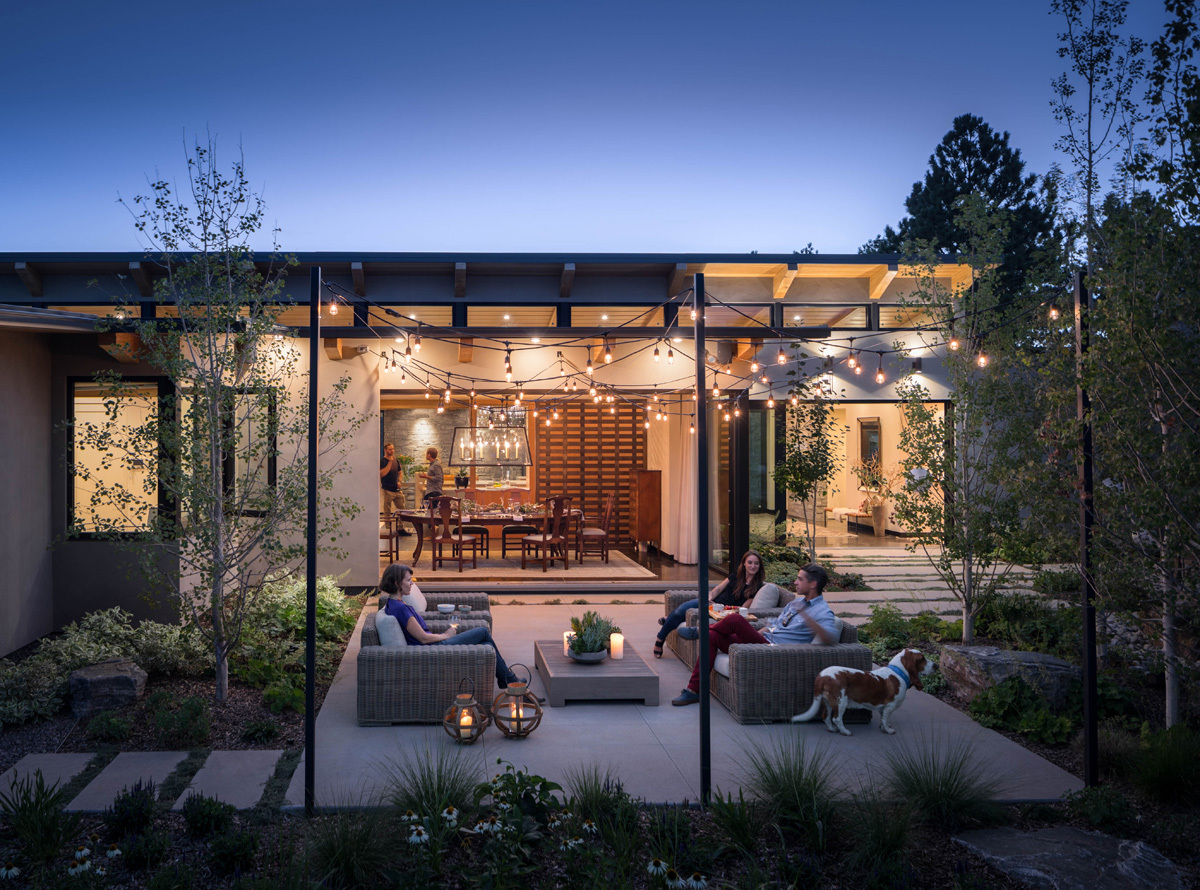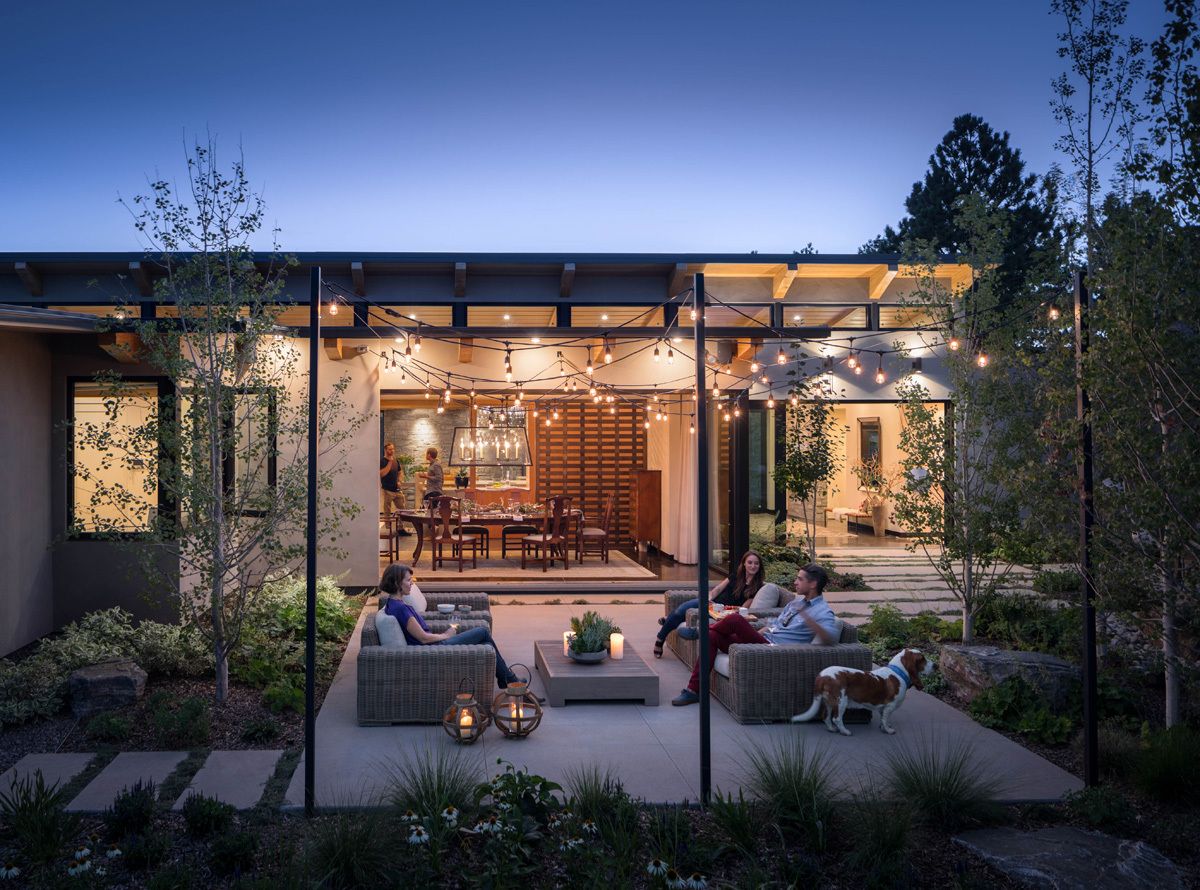 Soak in a spa
Soak away those winter aches and pains! An outdoor spa is at its most enjoyable on a cold day, when you can soothe away your worries and truly relax. You can install a spa in your backyard as a permanent fixture or choose an above-ground portable spa for convenience. Either way, you'll keep those winter blues at bay and enjoy life in the water year-round! Just make sure that your spa is compliant with safety regulations.
Once your spa is part of your outdoor living space, you'll want to landscape to make it a gorgeous feature of your backyard – these stunning water features can turn into a serene, aesthetic oasis. Natural rocks, plants and decking are all well suited to your spa area. And by placing the spa under a gazebo or patio, you can have comfortable access year-round come rain or shine.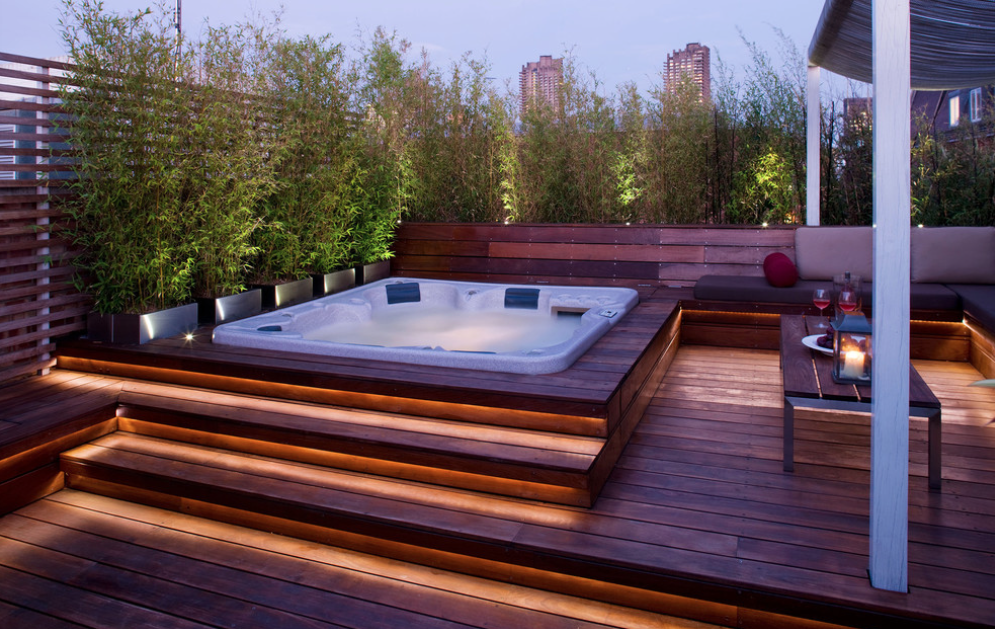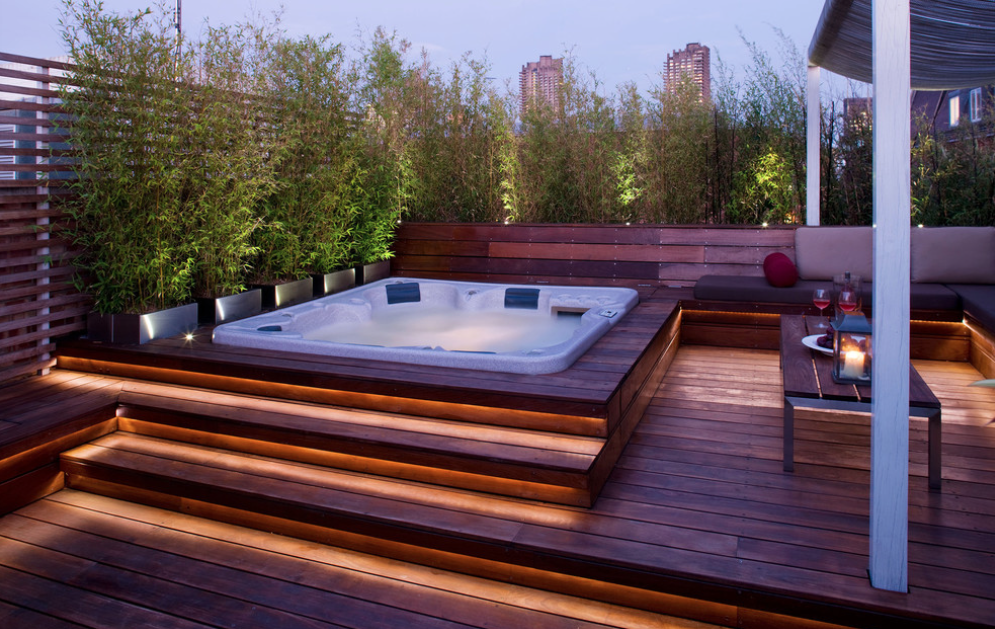 Decorate for winter
Throw rugs, outdoor pillows, a bin full of comfy blankets – a few little tweaks will have your outdoor living space ready for winter! Think cosy and "hygge", go down winter décor rabbit holes on Pinterest, and break out your inner Martha Stewart. Before you know it, your hard work will have come to fruition, you'll be relaxing with friends over a glass of egg nog or mulled wine as you enjoy winter nights outdoors, and your reputation as an entertainer extraordinaire will have paid off!
We hope we've inspired your journey to create better outdoor living spaces at home – it's what we love! Outdoor World has been helping families in Perth and Western Australia to make the most of their backyards for decades, and with our great range of patios and sheds, we'd love to make your backyard sing too. Get in touch!