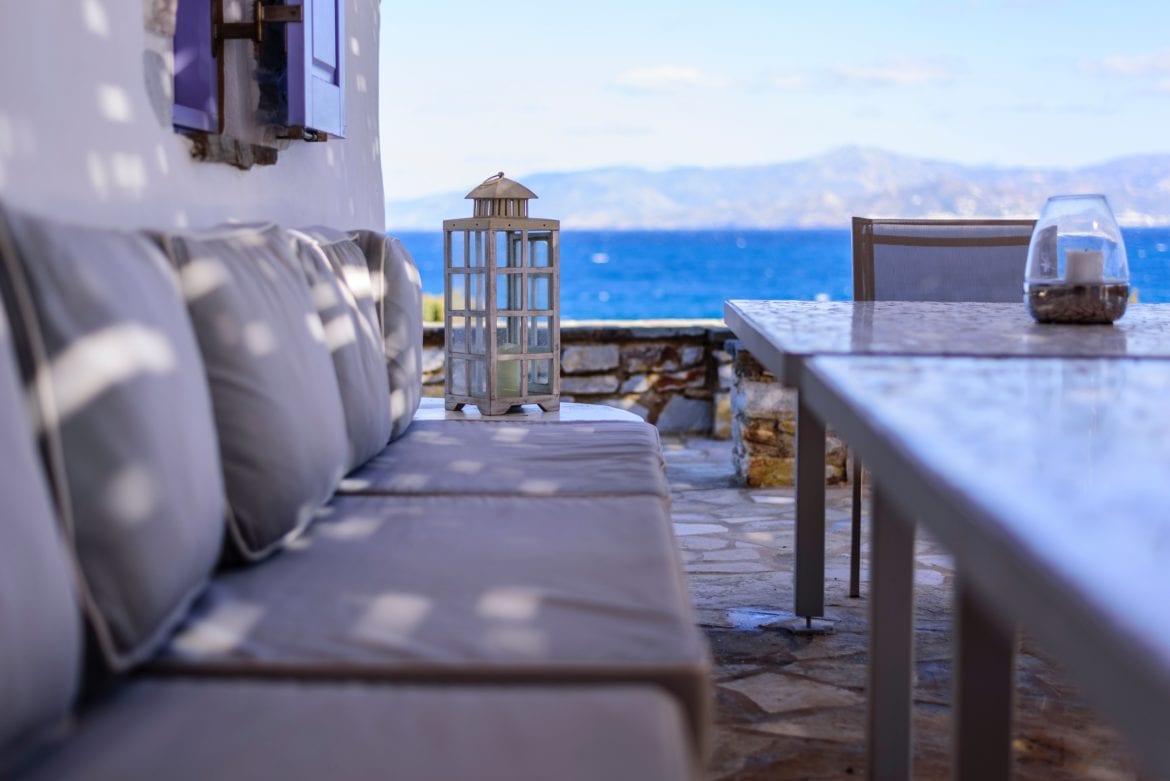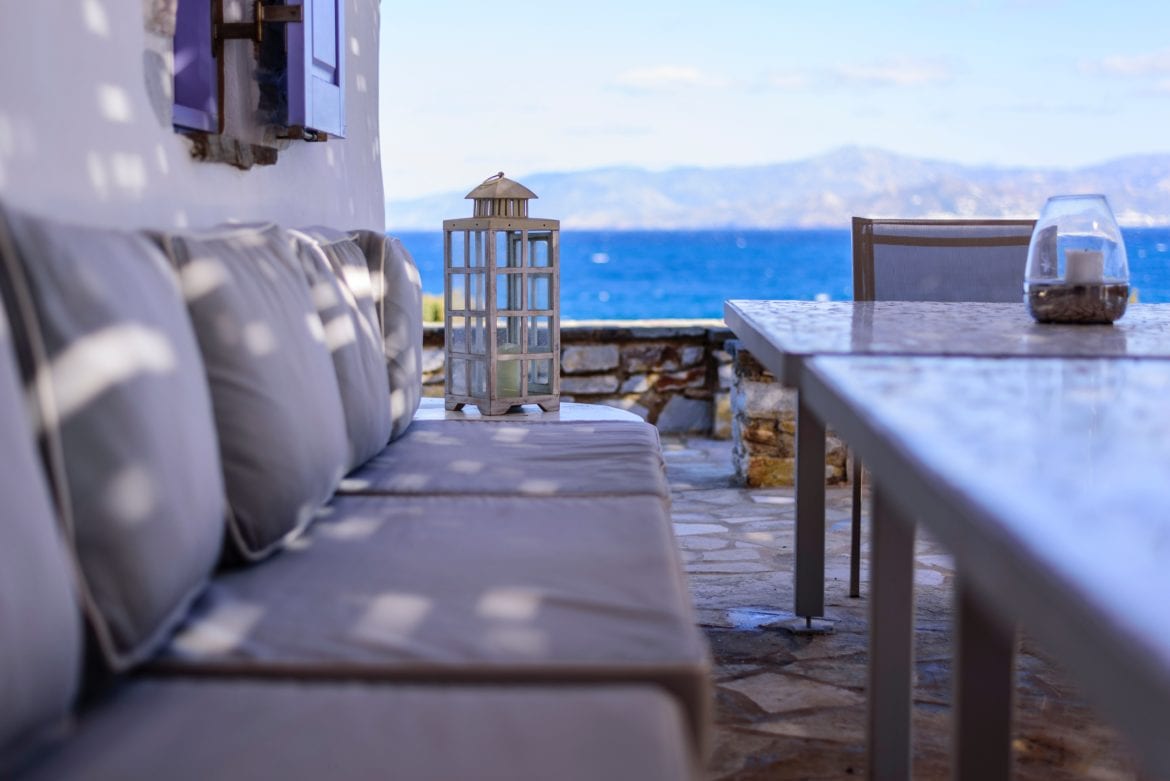 Posted: Mar 26th, 2018
In:
Patios
30 second summary:
Spruce up your patio to make it the perfect sanctuary for you and your family!
From a trendy area for fun with friends, to a tranquil environment to relax, your patio can be as unique as you are
We've come up with some great ideas to inspire your dream patio!
Nowadays people care more than ever about creating a beautiful living space and this extends to outdoor patio and outdoor living areas. That's why we've put together our best tips to help you spruce up your patio and to make it the perfect sanctuary for you and your family. So whether you want a tranquil environment to curl up with a cup of tea and your favourite book or you want a trendy area to host dinner parties or barbecues for your friends, these ideas will have you revamping your outdoor patio in no time.
Add some patio lights
It sounds simple enough but adding some different lights to your patio can transform its entire look and instantly change the feel and overall ambience of your patio. Some of our favourites are simple fairy lights or festoon string lights. They add an instant elegant touch to your outdoor space. If you're a little bolder then you could opt for coloured festoon lights to suit your taste. You can also purchase freestanding garden solar lights to put throughout your garden or the outskirts of your patio to light up your garden and add extra Shazam to your patio area.
Add some lanterns
Similarly to patio lights, lanterns also add a touch of style to your outdoor patio. There are many shapes and sizes to choose from and you can purchase hanging lanterns or freestanding lanterns which are perfect as a table centrepiece. Just like solar lights, you can also use lanterns to line the outskirts of your patio to add a warm ambience for you and your guests.

Pot plants
Head to your local nursery to grab some pot plants to keep on your patio, if your patio has a closed roof opt for plants that do well in a partially shaded area. Unless you have a green thumb it's probably best to have a chat to the staff about what plants would suit your outdoor patio area best. It will likely depend on the amount of shade you have in your backyard and whether your patio sees a lot of sun. Some of our favourite pot plants include herbs and flowers that do well in sun, like geraniums. Succulents are also a stylish way to vamp up your outdoor area, they're low maintenance and look fantastic with all decor.
Choose a theme
Choosing a theme for your outdoor patio will help you determine the type and style you would like to portray in your outdoor space. Some of our suggestions are rustic themed, Moroccan, Balinese, beachy or country or modern charm. Once you have decided on your theme you can then carry this throughout your decor choices including your lighting and even your dinner plates and utensils. If you have an alfresco you may opt to continue your same inside style to your outdoors. However, if your patio area is separated from the rest of your house you may choose to turn it into your Balinese retreat.

Update your outdoor furniture
Patios don't just have to include your typical outdoor table and chairs, be creative with your furnishings. Think water features and other ornaments to add some charisma and charm to your patio. Outdoor furniture doesn't just have to be a table and chairs you can also include lounges and wine barrels to create a stylish atmosphere for you and your family to spend time in. While there are plenty of affordable outdoor furniture stores, if you're feeling creative check out Pinterest for plenty of DIY outdoor furniture ideas. You can get the whole family involved in creating your perfect outdoor setting. Pallet furniture is on trend right now, so if you mix and match it with your old furniture it is a brilliant and very cheap way to transform your outdoor patio into an eclectic, shabby chic oasis for the whole family to enjoy. Bring your outdoor furnishings to life with different styles of weather-proof pillows, mix and match bright colours, or go for more neutral tones to match your indoor furnishings.
Get a wood-fired pizza oven
Make your outdoor patio a fun place for the whole family, install a pizza oven and you'll have guests lining up at the door. A change from the Aussie barbecue, pizza ovens take entertaining to the next level. Have a pizza making party with your guests this idea will be fun for every generation. Pizza ovens are versatile and can be used to make Indian cuisine such as naan bread and tandoori meats.
Include a hammock or sun-lounge
You'll spend much more time outdoors on your patio if you include at least one comfortable lounging space where you can curl up and read a book or just enjoy some fresh air. Hammocks, love swings and sun-lounges are all perfect for this.

Invest in outdoor speakers
It isn't a party without music, so if you love entertaining out on your patio then consider investing in a good set of weatherproof speakers. These can be wired to your indoor sound system or alternatively you could opt for a good quality weather-proof Bluetooth speaker.
Invest in a TV or projector
If you have a large outdoor patio then it may be worth considering really pimping your outdoor area by adding a wall mounted TV. Think football night with the boys or Bachelor finale with the girls. You can even use outdoor cushions and bean bags to have an outdoor cinema night with the whole family.
Add a mat to your patio
These days it is all about extending your indoor living to your outside patio and alfresco area. That means mats don't just have to be reserved for indoors. If you have a large patio area with lounges consider adding an outdoor weatherproof mat to match your patio furniture. Bamboo mats are fantastic for outdoors and add an instant Balinese feel to your patio and also go with most other styles.
Use these ideas to pimp your patio and you're sure to entice the whole family to want to spend more time outdoors. So pimp your patio and add a little spice to your living. If your outdoor area is missing a patio or could use some renovations then contact Outdoor World today to receive an obligation free quote – from gable patios to eclipse roof patios, hip end patios to pergolas, we've got the knowledge and experience to navigate the jargon and decide upon a patio you truly love. 
Want to know more? Check out our article on Patio Talk: Choosing the Right Patio For You, and more ideas and inspiration!