Pool Fencing Essentials For a Safe Summer Around the Pool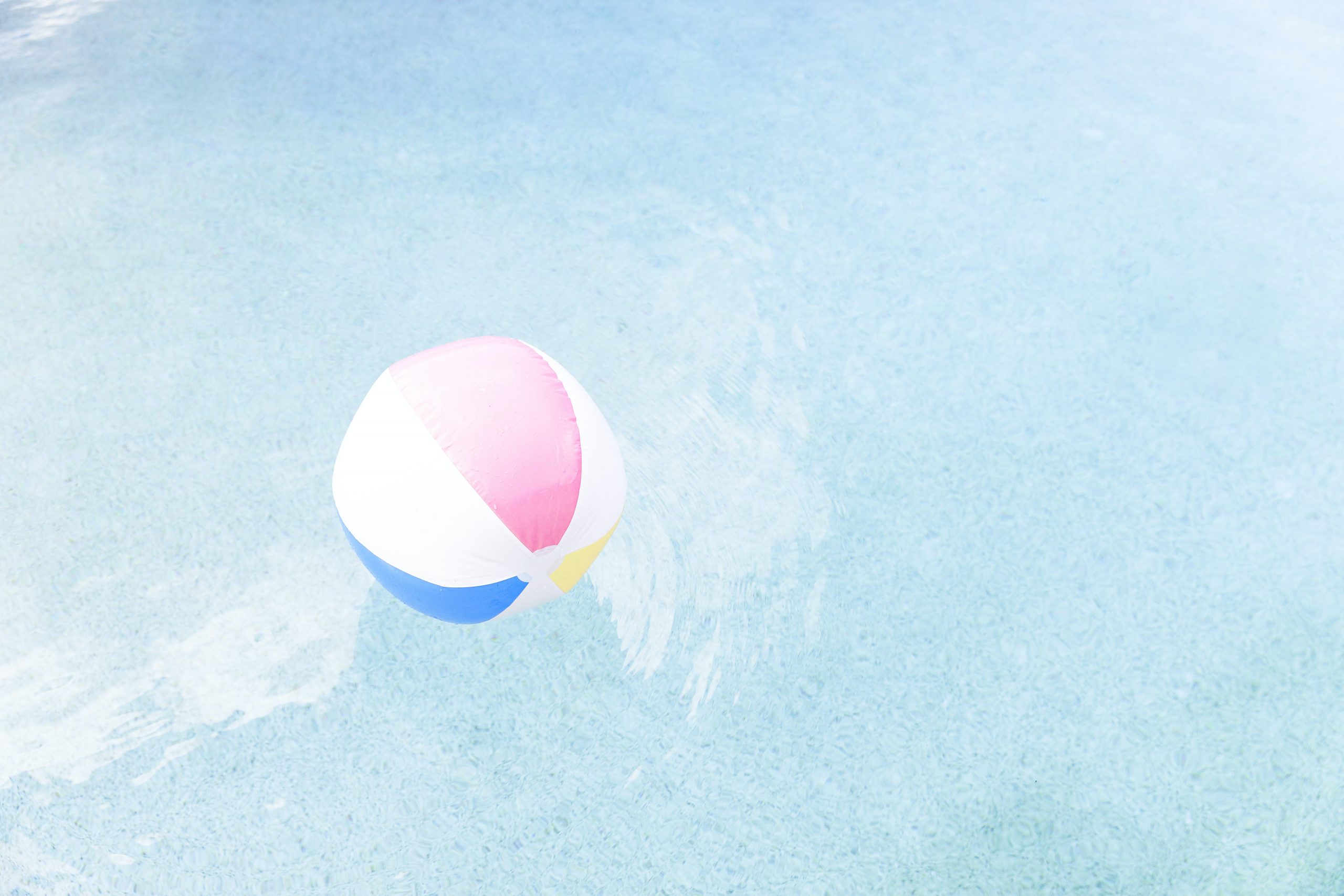 It is an absolute tragedy that children die each year in Perth, WA & throughout Australia from swimming pool drownings that could have potentially been avoided.  This is why having a safe pool fence is so important to budget for when having a pool or spa installed.  We have compiled a list of essential safety tips to consider when having your pool fence installed or updated. At Outdoor World we understand the pool safety legislation and requirements and ensure that all of our pool fences adhere to these safety standards.
Choose sturdy durable materials for your pool fence
Selecting durable materials for your pool fence will make it safer and will mean less maintenance throughout the years. It is important to use durable materials that satisfy the strength requirements set out in the Australian Standard and that cannot be climbed. Steel, aluminium, timber, glass, fibre cement or a combination of these materials are recommended. The experienced staff at Outdoor World can guide you through the best possible options to meet your budget and aesthetic requirements while also ensuring that you meet the legislative requirements for a safe pool fence.
Ensure your pool fence meets the height requirements
In Perth, and the entire state of Western Australia, your pool fence is required to stand at least 1.2m high and any fence that is made of mesh or perforated materials that has holes needs to be at least 2.4m high. The pool fence cannot be more than 10cm off the ground and the gap between any palings or panels must not be more than 10cm. These regulations are put in place to stop your children or someone else's from being able to climb into the pool area. Having holes, panels or fencing palings further from the ground can act as a foothold for children to climb. Following these regulations will help to ensure that your pool fencing is safe.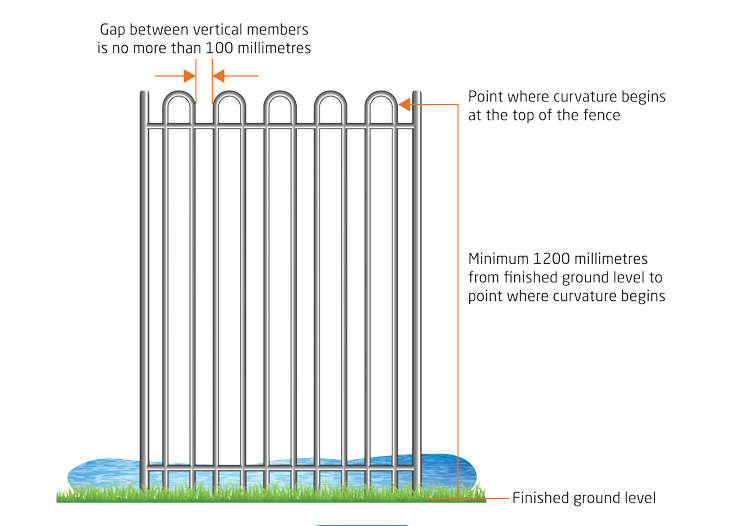 Diagram of pool fence requirements from the Government of Western Australia Department of Commerce Building Commision
Rules when it comes to your pool gate
You may not have considered the type of gate to use but if your gate opens inwards children are able to use their weight to push the gate open.  This is why pool gates need to be hung so that they swing away from the swimming pool or spa area. Mechanisms such as the gate clearance, gate hinges and release mechanism are all included in the Western Australian Standard and Regulations Booklet. Outdoor World's pool fences adhere to these regulations and requirements.
Keep objects and trees clear of the pool fence
Any parent who has a toddler or young child knows well that these little humans are excellent climbers and very resourceful when it comes to finding objects to climb up onto. You only have to leave the room for a couple of minutes to see just how good they are at climbing. They'll use a chair or other object to get to the kitchen bench or cupboards and this is no different when it comes to your pool fence and attempting to get into your pool area. When measured from the top of the fence on the side closest to the house, objects must not be within 1.2m of the barrier. These climbable items will need to be removed or relocated to be at least 1.2m away from the fence.
Use signs in your pool area
Although signage may not be the most visually pleasing thing to have in your pool area if you have kids, especially if they have their friends over to swim, having signs in your pool area can help to prevent serious injury.  Some signs to consider having in your pool area are a first aid and resuscitation sign and signs that state the deep and shallow end of the pool with how many metres deep the pool is.  This can help to stop someone from diving in at the shallow end and seriously injuring themselves.
When it comes to having a safe pool fence it is important to exercise common sense and adhere to the Australian Standard and Regulations.  It is a good idea to make sure at least one member of your family knows first aid.  Also, make sure your children have swimming lessons from a young age and teach them about water safety.  Last (but not least!) select a reputable company when having your pool fence installed.  
From the entire team at Outdoor World stay water safe and enjoy your summer relaxing and exercising in the pool. Contact us today to receive a quote or to find out more information about how we can assist you with your pool fencing needs.