6 Great Patio Designs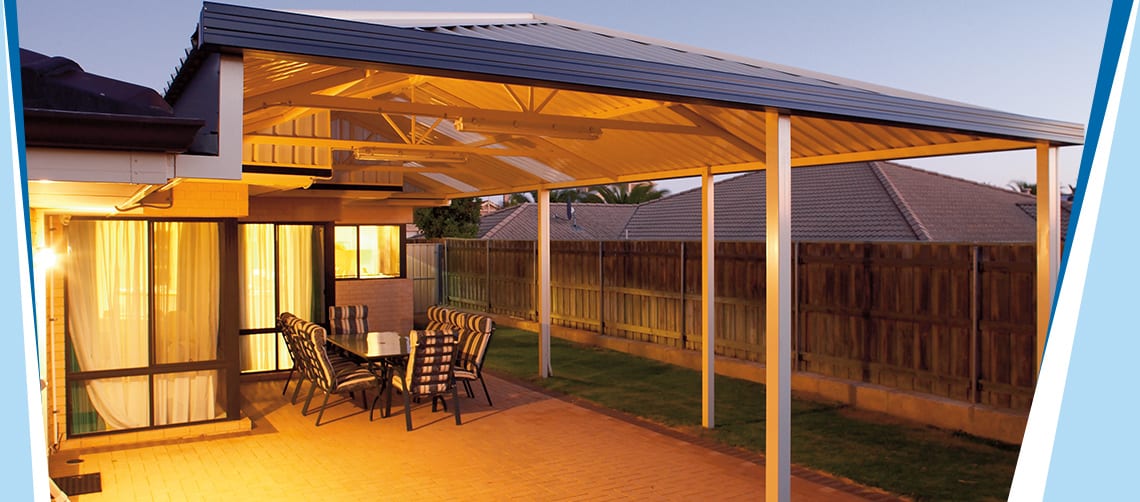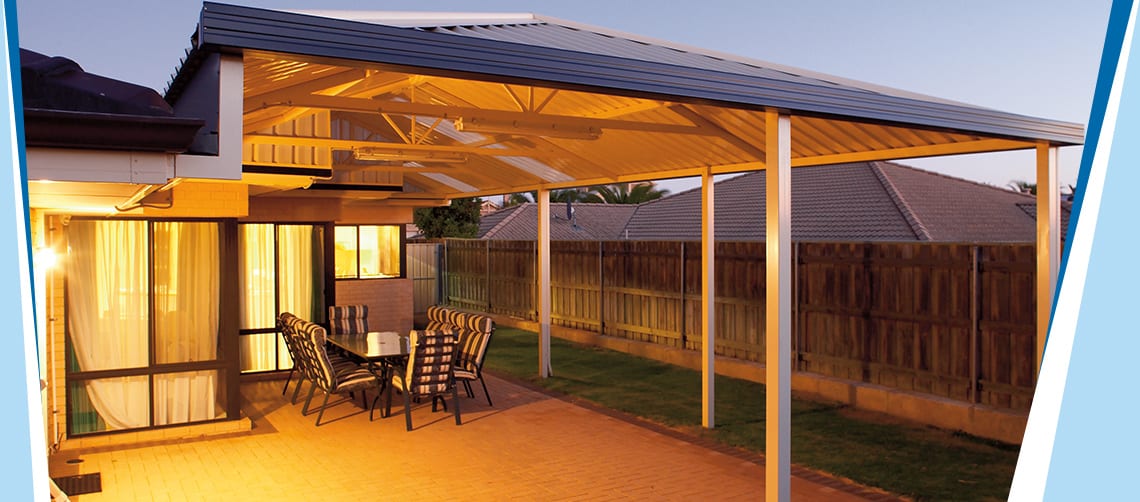 30 Second Summary:
How do you choose what patio is right for you?
We've broken down the six different types of patio available, along with its key patio design features.
Ready to choose the right patio for you? Get in touch today!
A new patio from Outdoor World can breathe new life into your outdoor space, adding value to your property while giving you all the benefits of an alfresco entertaining area.
But how do you choose which style of patio is right for you? Here we have broken down the 6 different types of patio available, along with an outline of the key features of each design.
Dome Patio
A dome patio is one of our most popular styles, and is characterised by a curved roof. The extra height allows for increased airflow which is perfect for our hot Perth summers, and also means that more natural light is let into the area. It's a great style to use when you have high windows, as it means that views are less likely to be obstructed.
Dome patios can be used over off-street parking areas, with the elevated roof perfect for cars, boats or motorhomes. Moreover dome patios are also great for pool areas, the light and airy design results in a stylish space that you will love spending time in.
Flat Patio
A flat roof patio can be used to extend the existing roof on your house, creating a seamless expansion of your outdoor living area. The sleek, clean design ties in well with lots of different house styles, and results in great indoor/ outdoor flow for a home.
It can be used over an entryway to improve the street-appeal of your home, or above walkways to create covered access paths. Flat roof patios can be designed and constructed to any size, so can be built over any section of your property.
Hip End Patio
The hip end style patio is perfect for both freestanding entertainment areas and when attached to your home, designed to match the existing architecture and surroundings. They can also be customised for your individual requirements, and are available in a wide range of colours to match the existing look of your house.
The versatility of a hip end patio style means that they are popular as protection from the elements over a pool area, or you can create a separate outdoor dining area that is away from the main house.
Gable Patio
Gable patios are a true classic patio design, with their peaked roof that looks great on a wide range of different home styles. They are a really versatile kind of patio, with the option to install them as standalone structures or combine them with a flat roof depending on your unique specifications.
A gable roof patio is similar to the dome patio style in that the high roof allows for maximum air-flow and natural light in the living area underneath. This means that your outdoor space can be comfortably used in all kinds of weather, from rainy days to scorching summers.
Insulated Patio
SolarSpan panels not only look fantastic, but they offer the combination of roofing, insulation and ceiling in one. Keep your outdoor patio comfortable year round with insulated patio panels that reflect heat and prevent your outdoor living space reaching roasting temperatures. They also minimise exterior noise, and are available in a wide range of colours to suit the environment.
SolarSpan panels come with a guaranteed 10 year warranty, so you can be sure that your property will reap the benefits of an insulated, attractive patio area for years to come.
Eclipse Opening Roof Patio
An eclipse opening roof patio is a functional and impressive addition to any home. It can be constructed as either a pitched, angled or flat roof and means that you can adjust the amount of light or shade depending on weather conditions, giving you complete control.
Australian-designed to handle extreme heat, strong winds and corrosive coastal environments, all of the aluminium eclipse louvres and stainless steel components are engineered to the highest standards.
In summer the louvres can be left slightly open, allowing for hot air to escape while providing sun protection. Then in winter they can be closed during times of rain, or angled to attract natural light and warmth saving you on energy costs.
---
A patio is the perfect solution for adding value to your property, while creating an outdoor living area that the whole family will enjoy. If you would like to discuss your specific patio requirements with one of our experts, contact your local Outdoor World Centre today.