Easy and Tasty Summer BBQ Recipes to Enjoy on Your Patio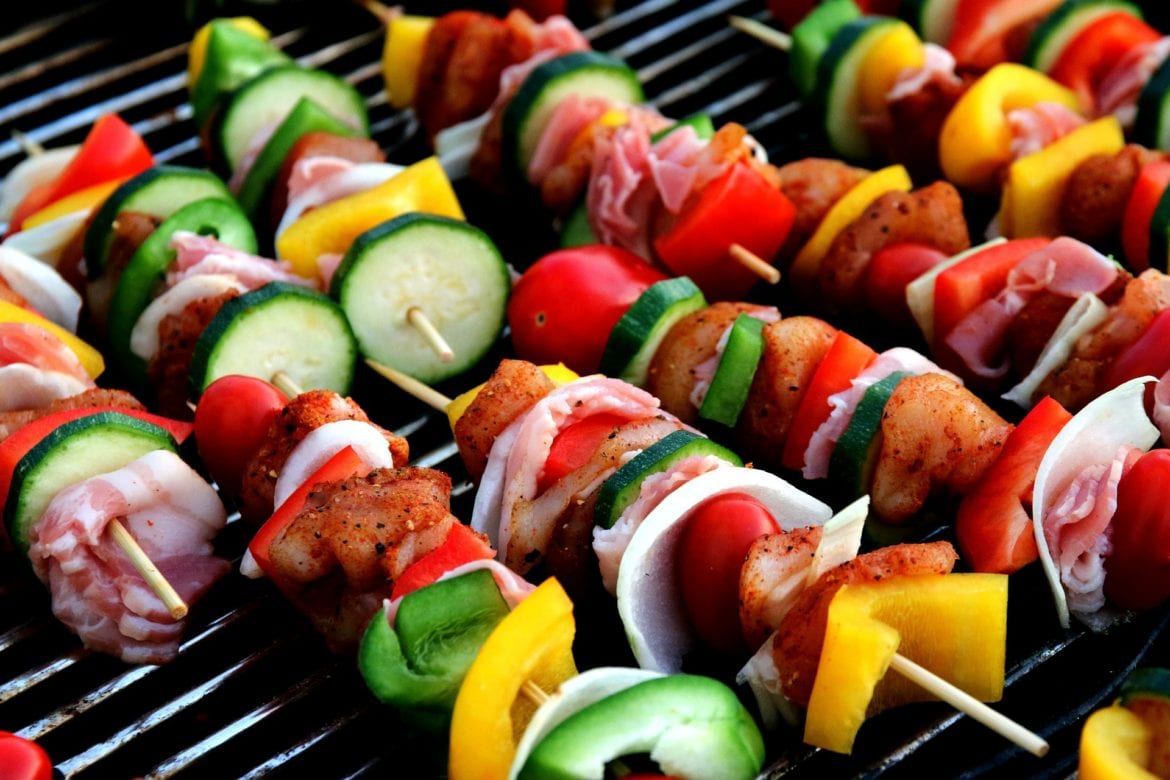 Posted: Feb 2nd, 2018
In:
Patios
30 Second Summary:
Think summer, think patios! Entertaining your friends and family over tasty meals is a perfect way to while away a balmy evening.
We've explored the Internet to find awesome patio BBQ recipes for you to enjoy.
From all the patio-loving folk at Outdoor World, bon appetite!
Outdoor World has put together a list of our very favourite barbeque recipes for you to enjoy on your patio this summer. So whether you already have a patio or are considering having one installed, save this list and you'll impress your family and friends at your next get together.
There is a barbecue dish for every occasion and even something for the vegetarians among you. In Australia, we all love a good barbecue and these recipes will have you being a little more adventurous without having to steer away from a good old' fashioned Aussie barbie. Pull out your deck chairs and get that barbecue cranking and enjoy the rest of summer outside on your deck or patio.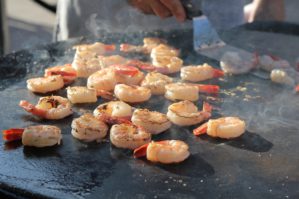 If you love seafood this prawn dish is sure to impress, it's perfect as a side dish or as a light lunch on those hot summer days spent out on the patio. Click here to get cooking!
If you love ribs as much as we do then you're going to love this recipe. These Barbecue Pork Ribs are so tender and are a perfect treat for the whole family.
These chicken drumsticks are always a big hit are perfect for the whole family or as finger food for a party. They go down well on a grand final night.
This recipe is a great main if you're having a dinner party outdoors on your patio and want to do something a little different to just steak and sausages. It looks and tastes amazing and is bound to go down well with your guests.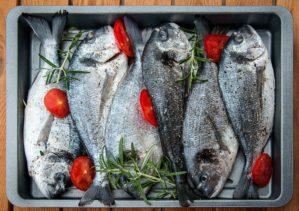 If you're not put off by the thought of a whole fish then try this Asian inspired whole fish recipe. Jam packed full of flavour this fish is to die for and certainly adds a bit of sophistication to any dinner party.

Another Asian dish – can you tell we love the Asian flavours? Another perfect dish for a dinner party a little more formal than the average barbecue and once again the flavours are sure to tantalise your taste buds.

This barbecued lamb dish is surprisingly easy and once cooked can be carved up for guest to help themselves, or, if it's just the family, it makes perfect leftovers for a sandwich the next day.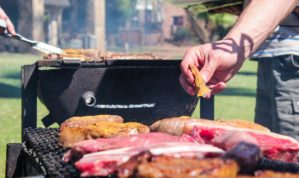 Well, it wouldn't be true Aussie style if we didn't include at least one steak dish. For a twist on your usual steak marinade,  try this porterhouse with the caper-tarragon butter! –  you won't be disappointed.
So simple and a little more gourmet than the average steak sanga, try this sandwich next time your having lunch on your patio. The smoky flavours will have you and your family going back for seconds.


Nothing says summer like corn on the cob. Serve this cheesy corn up at your next get together for a delicious side dish that even the kids will love.
Whether you're a vegetarian or not, this salt and pepper tofu dish is worth a try. The combination of the marinade and smokey barbecue flavour will even have those in the family that don't like tofu coming back for more.
We're taking it up a level! A little more tricky than the other barbecue lamb dish we shared but if you're a confident cook then try out this dish. The simple side dishes lets' the lamb speak for itself.
Now that we have your tummy's rumbling, we hope you enjoyed these dishes as much as we did and can add a few of them to your list of family favourites. We'd also love to see what recipes you love cooking on your patio. If you had your patio installed by Outdoor World tag us in your family snaps on Instagram or Facebook enjoying your outdoor area this summer!