How to Choose the Right Shed for your Backyard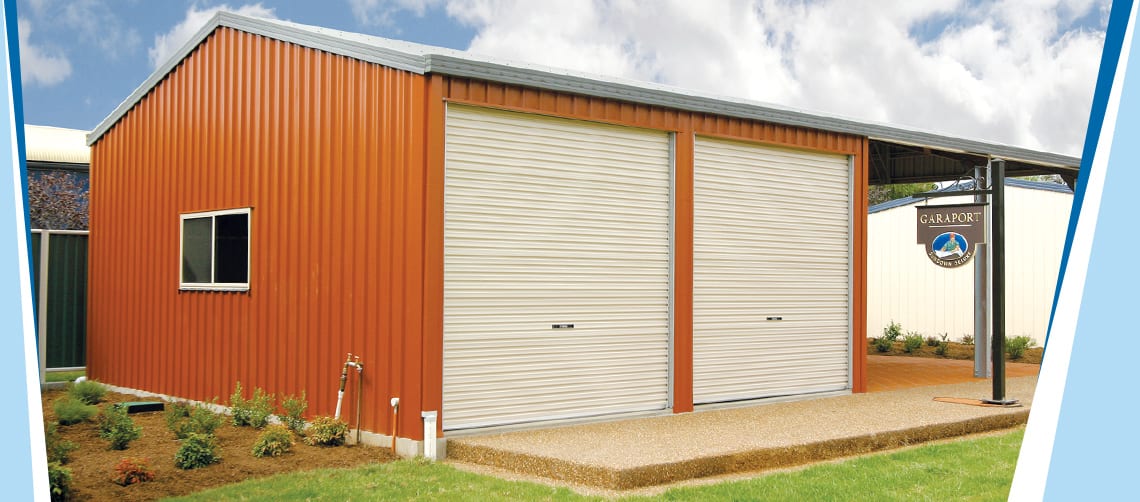 30 Second Summary:
Choosing the right shed is a big decision!
Here's some of the top things to consider when deciding what kind of shed will suit your needs.
Want some help deciding on the perfect fit, or ready to install your dream shed? Get in touch!
No backyard is complete without a garden shed, whether it's used for storing the lawnmower or filled with gardening tools. A quality shed will add value to your property, while creating additional storage space for those things that you would rather not have in the house – the kid's bikes quickly become a hassle in the hallway.
The wide selection of shed styles available means that you can find the right shed for your backyard. But how do you choose? We have put together some of the most important factors to consider when purchasing a new shed, to ensure that it's the perfect fit for your home and lifestyle.
What will it be used for?
The first question to ask yourself is, what will your garden shed mainly be used for. By narrowing down on exactly what you need it for and how you picture it being utilised, now and in the future, you can make sure that this is a solid investment you will always love. Some examples of common uses for garden sheds include storing items like pool accessories, gardening equipment, tools and hardware, and sports gear.
Alternatively, you may want something more like a workshop, with benches and shelving where you can work on projects. These things will all affect which kind of shed style would be most practical for you, and are important considerations.
[CTA_BANNER][/CTA_BANNER]
How much space do you have?
This is a big one, as obviously you will need to work with the space that you have available. Most people don't want their shed taking up their entire backyard, while on the other hand it also needs to be able to fit everything comfortably inside. If you don't have a lot of room to spare, a shed with a flat roof is one of the most space-effective options and a perfect way to add secure storage to a smaller property. Or alternatively, a compact shed with no back wall or need for a concrete slab is specifically designed for courtyards and small spaces.
If you do have a large area available it's possible to size up and go for a garage or workshop style domestic shed that has ample room to store the car or boat. By choosing a shed that is weather-tight and built to last, you can confidently park up your favourite toys safe in the knowledge that they are protected from the elements.
What specifications do you require?
Once you have locked down the style and size of shed that you require, it's time to think about the design and any extras that you may need. Ideally your shed will match or complement the main house, with most available in a wide range of colours, roof styles and heights.
If you plan to spend some time in there a window may be a valuable addition, to add light and fresh air. Or if it will be used to store wide items such as a large lawn mower, you might like to consider double doors that will make transporting big things in and out much easier.
A high-quality, attractive garden shed for your backyard is a solid investment that will become an indispensible part your property. With a style of shed to suit every home, all you need to do is decide which one is best suited to your needs.
---
The team at Outdoor World are experts in garden sheds, and can help you to determine which shed style will be the perfect fit for you. Find a store near you today.
Enjoyed this article? Check out our articles on Granny Flats and Backyard Shacks, and Choosing the Right Patio for you.